Emelia J. Benjamin MD, ScM
Associate Provost for Faculty Development
Professor, Cardiovascular Medicine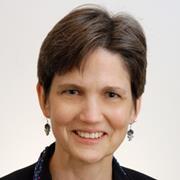 Sections
Cardiovascular Medicine
Centers
Whitaker Cardiovascular Institute
Framingham Heart Study
Evans Center for Interdisciplinary Biomedical Research
Biography
Emelia J. Benjamin, MD, ScM, FACC, FAHA, received her AB at Harvard, her MD at Case Western Reserve University, and her Epidemiology ScM at Harvard School of Public Health. She is a Professor of Medicine and Epidemiology at Boston University and is a cardiologist at Boston Medical Center. She is a Robert Dawson Evans Distinguished Professor of Medicine at Chobanian and Avedisian School of Medicine.

She is author of over 800 peer-reviewed publications that focus on the genetics, epidemiology, and prognosis of a variety of cardiovascular conditions and markers including atrial fibrillation, vascular function, and systemic inflammation. She has been continuously NIH funded since 1998, and currently is multi-Principal Investigator on an R01 atrial fibrillation grant [2R01HL092577-14], several chronic pain grants, and is the Center and Training Director on an American Heart Association Strategically Focused Research Network on Atrial Fibrillation.

Dr. Benjamin has conducted research at the Framingham Study since 1988. She is a Member of the Executive Committee, and is Co-Director of the Medical Endpoints Committee. She was Principal Investigator of the grant that recruited the second generation of the Framingham Study's ethnic/racial minority cohort, the Omni Study.

In addition to her research, she is Associate Provost for Faculty Development for Boston University Medical Campus, and Vice Chair for Faculty Development and Diversity, BU Department of Medicine. She co-designed and co-leads Faculty Development Programs for Early, Mid-Career, Under-Represented Ethnic and Racial, Women, and Clinical leaders. A passionate and dedicated mentor, she has won local and national awards for mentoring, education, and research. She was inducted into the Association of American Physicians and she won the 2020 Alliance for Academic Internal Medicine Diversity, Equity, and Inclusion Award.

An active volunteer for the American Heart Association since 1992, she has served on a variety of local and national Committees. She is Past-Chair of the American Heart Association's Functional Genomics and Translational Biology Council and Study Section, and the annual Heart and Stroke Statistical Update. She received the 2015 Paul Dudley White Award, the 2016 AHA Gold Heart Award, the 2016 Population Research Prize, the 2019 Laennec Clinician/ Educator Lecturer, and the Genomics and Precision Medicine 2019 Distinguished Achievement Award. She Chairs of the Science and Clinical Education Lifelong Learning Committee.
Other Positions
Websites
Education
MD, Case Western Reserve University
ScM, Harvard School of Public Health
Publications
Published on 5/19/2023
Streed CG, King D, Grasso C, Reisner SL, Mayer KH, Jasuja GK, Poteat T, Mukherjee M, Shapira-Daniels A, Cabral H, Tangpricha V, Paasche-Orlow MK, Benjamin EJ. Validation of an administrative algorithm for transgender and gender diverse persons against self-report data in electronic health records. J Am Med Inform Assoc. 2023 May 19; 30(6):1047-1055. PMID: 36921287.
Published on 5/15/2023
Sahni S, Dufour AB, Wang N, Kiel DP, Hannan MT, Jacques PF, Benjamin EJ, Vasan RS, Murabito JM, Newman AB, Fielding RA, Mitchell GF, Hamburg NM. Association of Vascular Health Measures and Physical Function: A Prospective Analysis in the Framingham Heart Study. J Gerontol A Biol Sci Med Sci. 2023 May 15. PMID: 37183502.
Published on 4/21/2023
Siddiqi TJ, Rashid AM, Siddiqi AK, Anwer A, Usman MS, Sakhi H, Bhatnagar A, Hamburg NM, Hirsch GA, Rodriguez CJ, Blaha MJ, DeFilippis AP, Benjamin EJ, Hall ME. Association of Electronic Cigarette Exposure on Cardiovascular Health: A Systematic Review and Meta-Analysis. Curr Probl Cardiol. 2023 Apr 21; 101748. PMID: 37088177.
Published on 4/17/2023
Frederiksen TC, Dahm CC, Preis SR, Lin H, Trinquart L, Benjamin EJ, Kornej J. The bidirectional association between atrial fibrillation and myocardial infarction. Nat Rev Cardiol. 2023 Apr 17. PMID: 37069297.
Published on 4/5/2023
Horwitz MEM, Edwards CV, Athavale P, McCloskey L, Cabral HJ, Benjamin EJ, Handley MA. The STAR-MAMA RCT: Bilingual Mobile Health Coaching for Postpartum Weight Loss. Am J Prev Med. 2023 Apr 05. PMID: 37028566.
Published on 4/1/2023
Suthahar N, Wang D, Aboumsallem JP, Shi C, de Wit S, Liu EE, Lau ES, Bakker SJL, Gansevoort RT, van der Vegt B, Jovani M, Kreger BE, Lee Splansky G, Benjamin EJ, Vasan RS, Larson MG, Levy D, Ho JE, de Boer RA. Association of Initial and Longitudinal Changes in C-reactive Protein With the Risk of Cardiovascular Disease, Cancer, and Mortality. Mayo Clin Proc. 2023 Apr; 98(4):549-558. PMID: 37019514.
Published on 3/30/2023
Wasserlauf J, Vogel K, Whisler C, Benjamin E, Helm R, Steinhaus DA, Yousuf O, Passman RS. Accuracy of the Apple watch for detection of AF: A multicenter experience. J Cardiovasc Electrophysiol. 2023 May; 34(5):1103-1107. PMID: 36942773.
Published on 3/21/2023
Wasserlauf J, Vogel K, Whisler C, Benjamin E, Helm R, Steinhaus DA, Yousuf O, Passman RS. Accuracy of the Apple watch for detection of AF: A multicenter experience. J Cardiovasc Electrophysiol. 2023 Mar 21. PMID: 36942773.
Published on 3/9/2023
Taylor CN, Wang D, Larson MG, Lau ES, Benjamin EJ, D'Agostino RB, Vasan RS, Levy D, Cheng S, Ho JE. Family History of Modifiable Risk Factors and Association With Future Cardiovascular Disease. J Am Heart Assoc. 2023 Mar 21; 12(6):e027881. PMID: 36892090.
Published on 3/6/2023
Ekenze O, Pinheiro A, Demissie S, Charidimou A, Beiser AS, Vasan RS, Benjamin EJ, DeCarli C, Seshadri S, Romero JR. Inflammatory biomarkers and MRI visible perivascular spaces: The Framingham Heart Study. Neurobiol Aging. 2023 Jul; 127:12-22. PMID: 37018882.
View full list of 857 publications.