Emelia J. Benjamin MD, ScM
Associate Provost for Faculty Development
Professor, Cardiovascular Medicine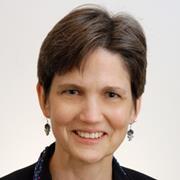 Sections
Cardiovascular Medicine
Centers
Whitaker Cardiovascular Institute
Framingham Heart Study
Evans Center for Interdisciplinary Biomedical Research
Biography
Emelia J. Benjamin, MD, ScM, FACC, FAHA, received her AB at Harvard, her MD at Case Western Reserve University, and her Epidemiology ScM at Harvard School of Public Health. She is a Professor of Medicine and Epidemiology at Boston University and is a clinical cardiologist at Boston Medical Center. She is author of over 650 peer-reviewed publications that focus on the on the genetics, epidemiology, and prognosis of a variety of cardiovascular conditions and markers including atrial fibrillation, vascular function, and systemic inflammation. She is multi-Principal Investigator on 2RO1 atrial fibrillation grants [2R01HL092577 & 1R01HL128914], and is the Center and Training Director on an American Heart Association Strategically Focused Research Network on Atrial Fibrillation. She also is MPI on 2 mobile Health grants (1R01HL141434 and Robert Wood Johnson Foundation).

Dr. Benjamin has conducted research at the Framingham Study since 1988. She is a Member of the Executive Committee, and is Co-Director of the Medical Endpoints Committee. She was Principal Investigator of the grant that recruited the second generation of the Framingham Study's ethnic/racial minority cohort, the Omni Study.

In addition to her research, she is Assistant Provost for Faculty Development for Boston University Medical Campus, and Vice Chair for Faculty Development and Diversity, BU Department of Medicine. She co-designed and co-leads Faculty Development Programs for Early, Mid-Career, Under-Represented Ethnic and Racial, Women, and Clinical leaders. A committed mentor, she has won local and national awards for her mentoring of early career investigators. She also won the 2020 Alliance for Academic Internal Medicine Diversity, Equity, and Inclusion Award.

An active volunteer for the American Heart Association since 1992, she has served on a variety of local and national Committees. She is Past-Chair of the American Heart Association's Functional Genomics and Translational Biology Council and Study Section, and the annual Heart and Stroke Statistical Update.

She received the 2015 Paul Dudley White Award, the 2016 AHA Gold Heart Award, the 2016 Population Research Prize, the 2019 Laennec Clinician/ Educator Lecturer, and the Genomics and Precision Medicine 2019 Distinguished Achievement Award. She Chairs of the Science and Clinical Education Lifelong Learning Committee.
Other Positions
Websites
Education
MD, Case Western Reserve University
ScM, Harvard School of Public Health
Publications
Published on 9/24/2021
Millar CL, Dufour AB, Shivappa N, Habtemariam D, Murabito JM, Benjamin EJ, Hebert JR, Kiel DP, Hannan MT, Sahni S. A pro-inflammatory diet is associated with increased odds of frailty after 12-year follow-up in a cohort of adults. Am J Clin Nutr. 2021 Sep 24. PMID: 34558613.
Published on 9/11/2021
Boakye E, Obisesan OH, Uddin SMI, El-Shahawy O, Dzaye O, Osei AD, Benjamin EJ, Stokes AC, Robertson RM, Bhatnagar A, Blaha MJ. Cannabis vaping among adults in the United States: Prevalence, trends, and association with high-risk behaviors and adverse respiratory conditions. Prev Med. 2021 Sep 11; 153:106800. PMID: 34520787.
Published on 8/31/2021
Khurshid S, Mars N, Haggerty CM, Huang Q, Weng LC, Hartzel DN, Lunetta KL, Ashburner JM, Anderson CD, Benjamin EJ, Salomaa V, Ellinor PT, Fornwalt BK, Ripatti S, Trinquart L, Lubitz SA. Predictive Accuracy of a Clinical and Genetic Risk Model for Atrial Fibrillation. Circ Genom Precis Med. 2021 Aug 31; CIRCGEN121003355. PMID: 34463125.
Published on 8/9/2021
Cooper LL, Rong J, Larson MG, Benjamin EJ, Hamburg NM, Vasan RS, Mitchell GF. Discrepancies in Observed and Predicted Longitudinal Change in Central Hemodynamic Measures: The Framingham Heart Study. Hypertension. 2021 Sep; 78(4):973-982. PMID: 34365810.
Published on 8/6/2021
Vinter N, Frost L, Benjamin EJ. Heart failure and atrial fibrillation - does heart failure subtype matter? Int J Cardiol. 2021 Oct 15; 341:46-47. PMID: 34371032.
Published on 8/5/2021
Benjamin EJ, Al-Khatib SM, Desvigne-Nickens P, Alonso A, Djoussé L, Forman DE, Gillis AM, Hendriks JML, Hills MT, Kirchhof P, Link MS, Marcus GM, Mehra R, Murray KT, Parkash R, Piña IL, Redline S, Rienstra M, Sanders P, Somers VK, Van Wagoner DR, Wang PJ, Cooper LS, Go AS. Research Priorities in the Secondary Prevention of Atrial Fibrillation: A National Heart, Lung, and Blood Institute Virtual Workshop Report. J Am Heart Assoc. 2021 Aug 17; 10(16):e021566. PMID: 34351783.
Published on 7/29/2021
Kornej J, Huang Q, Preis SR, Lubitz SA, Ko D, Murabito JM, Benjamin EJ, Trinquart L. Temporal trends in cause-specific mortality among individuals with newly diagnosed atrial fibrillation in the Framingham Heart Study. BMC Med. 2021 07 29; 19(1):170. PMID: 34320976.
Published on 7/28/2021
Choi SH, Jurgens SJ, Haggerty CM, Hall AW, Halford JL, Morrill VN, Weng LC, Lagerman B, Mirshahi T, Pettinger M, Guo X, Lin HJ, Alonso A, Soliman EZ, Kornej J, Lin H, Moscati A, Nadkarni GN, Brody JA, Wiggins KL, Cade BE, Lee J, Austin-Tse C, Blackwell T, Chaffin MD, Lee CJ, Rehm HL, Roselli C, Redline S, Mitchell BD, Sotoodehnia N, Psaty BM, Heckbert SR, Loos RJF, Vasan RS, Benjamin EJ, Correa A, Boerwinkle E, Arking DE, Rotter JI, Rich SS, Whitsel EA, Perez M, Kooperberg C, Fornwalt BK, Lunetta KL, Ellinor PT, Lubitz SA. Rare Coding Variants Associated With Electrocardiographic Intervals Identify Monogenic Arrhythmia Susceptibility Genes: A Multi-Ancestry Analysis. Circ Genom Precis Med. 2021 Aug; 14(4):e003300. PMID: 34319147.
Published on 7/21/2021
Tyagi S, Friedland DR, Rein L, Tarima SS, Mueller C, Benjamin EJ, Vasan RS, Hamburg NM, Widlansky ME. Abnormal hearing patterns are not associated with endothelium-dependent vasodilation and carotid intima-media thickness: The Framingham Heart Study. Vasc Med. 2021 Jul 21; 1358863X211025087. PMID: 34286655.
Published on 7/5/2021
Childs E, Remein CD, Bhasin RM, Harris AC, Day A, Sullivan LM, Coleman DL, Benjamin EJ. How to Launch and Continually Enhance an Effective Medical Campus Faculty Development Program: Steps for Implementation and Lessons Learned. J Healthc Leadersh. 2021; 13:147-156. PMID: 34262383.
View full list of 772 publications.