Elizabeth S. Klings MD
Associate Professor, Pulmonary, Allergy, Sleep & Critical Care Medicine
72 E. Concord Street | (617) 638-8679

klingon@bu.edu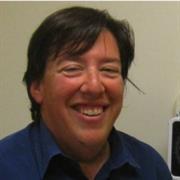 Sections
Pulmonary, Allergy, Sleep & Critical Care Medicine
Centers
Center of Excellence in Sickle Cell Disease
Pulmonary Center
Evans Center for Interdisciplinary Biomedical Research
Biography
Dr. Klings is an Associate Professor in the Department of Medicine. She is the Director of the Center for Excellence in Sickle Cell Disease and the Director of the Pulmonary Hypertension at BUSM/Boston Medical Center. She has an outpatient clinical practice focused on patients with pulmonary hypertension and those with pulmonary complications of sickle cell disease. She attends in the Medical Intensive Care Unit and on the Pulmonary Hypertension Consultation Service at Boston Medical Center. As Director of the largest sickle cell center in New England, Dr. Klings has created numerous new clinical programs for our patients and has expanded the clinical trials program.

Dr. Klings' research since fellowship has focused on pathogenesis of pulmonary vascular complications of sickle cell disease. She is an NIH-funded Principal Investigator .in the Pulmonary Center collaborating with numerous other investigators across the medical campus. She has phenotypically screened over 200 sickle cell patients at Boston Medical Center for the presence of pulmonary hypertension and currently investigating the roles of disease modulators including sleep-disordered breathing and venous thromboembolism in the endothelial and vascular dysfunction these patients experience. Known internationally as a leader in the care and treatment of patients with sickle cell disease, she was first author of the American Thoracic Society sponsored clinical guidelines for Diagnosis and Treatment of Pulmonary Hypertension in Sickle Cell Disease. She recently chaired an ATS sponsored workshop to define clinical and research priorities in sickle cell lung disease and serves on the NHLBI Sickle Cell Disease Advisory Committee.
Websites
Education
MD, New York University School of Medicine, 1992
BA, New York University, 1988
Publications
Published on 7/12/2021
Moy ML, Wayne PM, Litrownik D, Beach D, Klings ES, Davis RB, Pinheiro A, Yeh GY. Long-term Exercise After Pulmonary Rehabilitation (LEAP): a pilot randomised controlled trial of Tai Chi in COPD. ERJ Open Res. 2021 Jul; 7(3). PMID: 34262967.
Published on 6/24/2021
Belok SH, Bosch NA, Klings ES, Walkey AJ. Evaluation of leukopenia during sepsis as a marker of sepsis-defining organ dysfunction. PLoS One. 2021; 16(6):e0252206. PMID: 34166406.
Published on 6/9/2021
Kraemer KM, Litrownik D, Moy ML, Wayne PM, Beach D, Klings ES, Reyes Nieva H, Pinheiro A, Davis RB, Yeh GY. Exploring Tai Chi Exercise and Mind-Body Breathing in Patients with COPD in a Randomized Controlled Feasibility Trial. COPD. 2021 06; 18(3):288-298. PMID: 34106027.
Published on 6/3/2021
Lui JK, Sangani RA, Chen CA, Bujor AM, Trojanowski MA, Gopal DM, LaValley MP, Wiener RS, Klings ES. The Prognostic Value of Cardiac Axis Deviation in Systemic Sclerosis-related Pulmonary Hypertension. Arthritis Care Res (Hoboken). 2021 Jun 03. PMID: 34085410.
Published on 4/15/2021
Cramer-Bour C, Ruhl AP, Nouraie SM, Emeh RO, Ruopp NF, Thein SL, Weir NA, Klings ES. Long-term tolerability of phosphodiesterase-5 inhibitors in pulmonary hypertension of sickle cell disease. Eur J Haematol. 2021 Jul; 107(1):54-62. PMID: 33650125.
Published on 4/2/2021
Cramer-Bour C, Peterson J, Walsh B, Klings ES. Common Complications of Sickle Cell Disease: A Simulation-Based Curriculum. MedEdPORTAL. 2021 04 02; 17:11139. PMID: 33851012.
Published on 4/1/2021
Gillmeyer KR, Miller DR, Glickman ME, Qian SX, Klings ES, Maron BA, Hanlon JT, Rinne ST, Wiener RS. Outcomes of pulmonary vasodilator use in Veterans with pulmonary hypertension associated with left heart disease and lung disease. Pulm Circ. 2021 Apr-Jun; 11(2):20458940211001714. PMID: 33868640.
Published on 2/22/2021
Lui JK, Mesfin N, Tugal D, Klings ES, Govender P, Berman JS. Critical Care of Patients With Cardiopulmonary Complications of Sarcoidosis. J Intensive Care Med. 2021 Feb 22; 885066621993041. PMID: 33611981.
Published on 1/12/2021
Minniti CP, Zaidi AU, Nouraie M, Manwani D, Crouch GD, Crouch AS, Callaghan MU, Carpenter S, Jacobs C, Han J, Simon J, Glassberg J, Gordeuk VR, Klings ES. Clinical predictors of poor outcomes in patients with sickle cell disease and COVID-19 infection. Blood Adv. 2021 01 12; 5(1):207-215. PMID: 33570644.
Published on 12/17/2020
Gillmeyer KR, Nunez ER, Rinne ST, Qian SX, Klings ES, Wiener RS. Development and Validation of Algorithms to Identify Pulmonary Arterial Hypertension in Administrative Data. Chest. 2021 05; 159(5):1986-1994. PMID: 33345949.
View full list of 74 publications.