Deborah A. Whalen MS
Voluntary Assistant Professor, Cardiovascular Medicine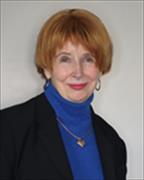 Sections
Cardiovascular Medicine
Biography
Deborah Whalen is the Associate Director for Quality and Patient Safety in the Department of Medicine and Assistant Professor of Medicine Chobanian and Avedisian School of Medicine. Her background blends an Advanced Practice Degree in Nursing as well as an MBA which she obtained as a Commonwealth Fund Nurse Executive Fellow. She is a member of the AHA Get With the Guidelines QI Subcommitee and awarded the Quality Award For Service by the AHA . She has lectured nationally and internationally in the fields of Cardiovascular Nursing and Quality Improvement and was the Project Lead in Boston Medical Center's Cardiac Monitoring Alarm Initiative recognized nationally and internationally as a model for significantly reducing alarm fatigue.
Education
Business Studies, MBA, Boston College, 1992
Nursing, MS, Boston University, 1974
Nursing, BS, Georgetown University, 1973
Publications
Published on 9/1/2014
Whalen DA, Covelle PM, Piepenbrink JC, Villanova KL, Cuneo CL, Awtry EH. Novel approach to cardiac alarm management on telemetry units. J Cardiovasc Nurs. 2014 Sep-Oct; 29(5):E13-22. PMID: 24365870.
Published on 11/10/2009
Hannan EL, Zhong Y, Racz M, Jacobs AK, Walford G, Cozzens K, Holmes DR, Jones RH, Hibberd M, Doran D, Whalen D, King SB. Outcomes for patients with ST-elevation myocardial infarction in hospitals with and without onsite coronary artery bypass graft surgery: the New York State experience. Circ Cardiovasc Interv. 2009 Dec; 2(6):519-27. PMID: 20031769.
Published on 2/7/2008
Mazzini MJ, Stevens GR, Whalen D, Ozonoff A, Balady GJ. Effect of an American Heart Association Get With the Guidelines program-based clinical pathway on referral and enrollment into cardiac rehabilitation after acute myocardial infarction. Am J Cardiol. 2008 Apr 15; 101(8):1084-7. PMID: 18394437.
Published on 4/1/1998
Vitello-Cicciu J, Fitzgerald C, Whalen D. On the horizon: minimally invasive cardiac surgery. J Cardiovasc Nurs. 1998 Apr; 12(3):1-16. PMID: 9547448.
Published on 10/1/1997
Shapira OM, Kelleher RM, Zelingher J, Whalen D, Fitzgerald C, Aldea GS, Shemin RJ. Prognosis and quality of life after valve surgery in patients older than 75 years. Chest. 1997 Oct; 112(4):885-94. PMID: 9377949.
View full list of 5 publications.