Deborah Gurewich PhD
Assistant Professor, General Internal Medicine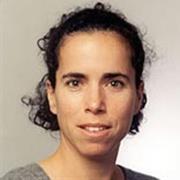 Sections
General Internal Medicine
Websites
Education
Health Policy Management, PhD, Brandeis University, 2002
Publications
Published on 5/4/2022
Clements KM, Kunte PS, Clark MA, Gurewich D, Greenwood BC, Sefton L, Pratt C, Person SD, Wessolossky MA. Uptake of hepatitis C virus treatment in a multi-state Medicaid population, 2013-2017. Health Serv Res. 2022 Dec; 57(6):1312-1320. PMID: 35466398.
Published on 5/1/2022
Charns MP, Benzer JK, McIntosh NM, Mohr DC, Singer SJ, Gurewich D. A Multi-site Case Study of Care Coordination Between Primary Care and Specialty Care. Med Care. 2022 May 01; 60(5):361-367. PMID: 35239562.
Published on 6/1/2021
Garvin LA, Pugatch M, Gurewich D, Pendergast JN, Miller CJ. Interorganizational Care Coordination of Rural Veterans by Veterans Affairs and Community Care Programs: A Systematic Review. Med Care. 2021 06 01; 59(Suppl 3):S259-S269. PMID: 33976075.
Published on 6/1/2021
Gurewich D, Shwartz M, Beilstein-Wedel E, Davila H, Rosen AK. Did Access to Care Improve Since Passage of the Veterans Choice Act?: Differences Between Rural and Urban Veterans. Med Care. 2021 06 01; 59(Suppl 3):S270-S278. PMID: 33976076.
Published on 6/1/2021
Davila H, Rosen AK, Beilstein-Wedel E, Shwartz M, Chatelain L, Gurewich D. Rural Veterans' Experiences With Outpatient Care in the Veterans Health Administration Versus Community Care. Med Care. 2021 06 01; 59(Suppl 3):S286-S291. PMID: 33976078.
Published on 4/6/2021
Goff SL, Gurewich D, Alcusky M, Kachoria AG, Nicholson J, Himmelstein J. Barriers and Facilitators to Implementation of Value-Based Care Models in New Medicaid Accountable Care Organizations in Massachusetts: A Study Protocol. Front Public Health. 2021; 9:645665. PMID: 33889558.
Published on 9/18/2020
Blosnich JR, Dichter ME, Gurewich D, Montgomery AE, Kressin NR, Lee R, Hester CM, Hausmann LRM. Health Services Research and Social Determinants of Health in the Nation's Largest Integrated Health Care System: Steps and Leaps in the Veterans Health Administration. Mil Med. 2020 09 18; 185(9-10):e1353-e1356. PMID: 32592393.
Published on 8/1/2020
Benzer JK, Gurewich D, Singer SJ, McIntosh NM, Mohr DC, Vimalananda VG, Charns MP. A Mixed Methods Study of the Association of Non-Veterans Affairs Care With Veterans' and Clinicians' Experiences of Care Coordination. Med Care. 2020 08; 58(8):696-702. PMID: 32692135.
Published on 5/30/2020
Miller C, Gurewich D, Garvin L, Pugatch M, Koppelman E, Pendergast J, Harrington K, Clark JA. Veterans Affairs and Rural Community Providers' Perspectives on Interorganizational Care Coordination: A Qualitative Analysis. J Rural Health. 2021 03; 37(2):417-425. PMID: 32472724.
Published on 2/19/2020
Gurewich D, Garg A, Kressin NR. Addressing Social Determinants of Health Within Healthcare Delivery Systems: a Framework to Ground and Inform Health Outcomes. J Gen Intern Med. 2020 05; 35(5):1571-1575. PMID: 32076989.
View full list of 22 publications.