Deborah Jean Anderson PhD
Professor, Infectious Diseases
Professor, Other OB/GYN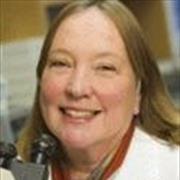 Sections
Infectious Diseases
Biography
I have expertise in mucosal immunology, and secondarily in virology. I am interested in immune defense of the genital tract against sexually-transmitted pathogens. We are currently working with epithelial cell lines and HIV-1 infection models.
Other Positions
Websites
Education
Immunology, PhD, University of Texas at Austin, 1976
Immunology, MS, University of Texas at Austin, 1974
Biology, BA, Rice University, 1971
Publications
Published on 4/13/2023
Anderson DJ, Johnston DS. A brief history and future prospects of contraception. Science. 2023 Apr 14; 380(6641):154-158. PMID: 37053322.
Published on 3/30/2023
Mausser E, Nador E, Politch JA, Pauly MR, Marathe JG, Moench TR, Zeitlin L, Whaley KJ, Anderson DJ. LALAPG variant of the Human Contraception Antibody (HCA) reduces Fc-mediated effector functions while maintaining sperm agglutination activity. PLoS One. 2023; 18(3):e0282147. PMID: 36996137.
Published on 3/2/2023
Thurman AR, Moench TR, Hoke M, Politch JA, Cabral H, Mausser E, Nador E, Morton J, Hamorsky K, Swope K, Bratcher B, Anderson DJ, Whaley KJ. ZB-06, a vaginal film containing an engineered human contraceptive antibody (HC4-N), demonstrates safety and efficacy in a phase 1 postcoital test and safety study. Am J Obstet Gynecol. 2023 Mar 02. PMID: 36870409.
Published on 10/31/2022
Lee SG, Kiattiburut W, Khongkha T, Schinkel SCB, Lunn Y, Decker AP, Mohammadi A, Vera-Cruz A, Misra A, Angel JB, Anderson DJ, Baker M, Kaul R, Wang G, Tanphaichitr N. 17BIPHE2, an engineered cathelicidin antimicrobial peptide with low susceptibility to proteases, is an effective spermicide and microbicide against Neisseria gonorrhoeae. Hum Reprod. 2022 Oct 31; 37(11):2503-2517. PMID: 36053257.
Published on 8/13/2022
Patten JJ, Keiser PT, Morselli-Gysi D, Menichetti G, Mori H, Donahue CJ, Gan X, Valle ID, Geoghegan-Barek K, Anantpadma M, Boytz R, Berrigan JL, Stubbs SH, Ayazika T, O'Leary C, Jalloh S, Wagner F, Ayehunie S, Elledge SJ, Anderson D, Loscalzo J, Zitnik M, Gummuluru S, Namchuk MN, Barabási AL, Davey RA. Identification of potent inhibitors of SARS-CoV-2 infection by combined pharmacological evaluation and cellular network prioritization. iScience. 2022 Sep 16; 25(9):104925. PMID: 35992305.
Published on 9/2/2021
Anderson DJ. Passive immunization of the human vagina. Hum Vaccin Immunother. 2022 Apr 29; 18(2):1965423. PMID: 34473605.
Published on 7/10/2021
Baldeon-Vaca G, Marathe JG, Politch JA, Mausser E, Pudney J, Doud J, Nador E, Zeitlin L, Pauly M, Moench TR, Brennan M, Whaley KJ, Anderson DJ. Production and characterization of a human antisperm monoclonal antibody against CD52g for topical contraception in women. EBioMedicine. 2021 Jul; 69:103478. PMID: 34256345.
Published on 2/3/2021
Politch JA, Cu-Uvin S, Moench TR, Tashima KT, Marathe JG, Guthrie KM, Cabral H, Nyhuis T, Brennan M, Zeitlin L, Spiegel HML, Mayer KH, Whaley KJ, Anderson DJ. Safety, acceptability, and pharmacokinetics of a monoclonal antibody-based vaginal multipurpose prevention film (MB66): A Phase I randomized trial. PLoS Med. 2021 02; 18(2):e1003495. PMID: 33534791.
Published on 8/4/2020
Anderson DJ, Politch JA, Cone RA, Zeitlin L, Lai SK, Santangelo PJ, Moench TR, Whaley KJ. Engineering monoclonal antibody-based contraception and multipurpose prevention technologies†. Biol Reprod. 2020 08 04; 103(2):275-285. PMID: 32607584.
Published on 8/1/2019
Anderson DJ. Population and the Environment - Time for Another Contraception Revolution. N Engl J Med. 2019 Aug 01; 381(5):397-399. PMID: 31365795.
View full list of 299 publications.