Deborah Jean Anderson PhD
Professor, Infectious Diseases
Professor, Other OB/GYN
670 Albany St | (617) 414-8482

dande@bu.edu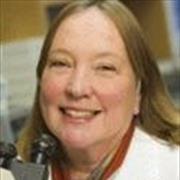 Sections
Infectious Diseases
Biography
I have expertise in mucosal immunology, and secondarily in virology. I am interested in immune defense of the genital tract against sexually-transmitted pathogens. We are currently working with epithelial cell lines and HIV-1 infection models.
Other Positions
Websites
Education
Immunology, PhD, University of Texas at Austin, 1976
Immunology, MS, University of Texas at Austin, 1974
Biology, BA, Rice University, 1971
Publications
Published on 9/2/2021
Anderson DJ. Passive immunization of the human vagina. Hum Vaccin Immunother. 2021 Sep 02; 1-6. PMID: 34473605.
Published on 7/10/2021
Baldeon-Vaca G, Marathe JG, Politch JA, Mausser E, Pudney J, Doud J, Nador E, Zeitlin L, Pauly M, Moench TR, Brennan M, Whaley KJ, Anderson DJ. Production and characterization of a human antisperm monoclonal antibody against CD52g for topical contraception in women. EBioMedicine. 2021 Jul; 69:103478. PMID: 34256345.
Published on 2/3/2021
Politch JA, Cu-Uvin S, Moench TR, Tashima KT, Marathe JG, Guthrie KM, Cabral H, Nyhuis T, Brennan M, Zeitlin L, Spiegel HML, Mayer KH, Whaley KJ, Anderson DJ. Safety, acceptability, and pharmacokinetics of a monoclonal antibody-based vaginal multipurpose prevention film (MB66): A Phase I randomized trial. PLoS Med. 2021 02; 18(2):e1003495. PMID: 33534791.
Published on 8/4/2020
Anderson DJ, Politch JA, Cone RA, Zeitlin L, Lai SK, Santangelo PJ, Moench TR, Whaley KJ. Engineering monoclonal antibody-based contraception and multipurpose prevention technologies†. Biol Reprod. 2020 08 04; 103(2):275-285. PMID: 32607584.
Published on 8/1/2019
Anderson DJ. Population and the Environment - Time for Another Contraception Revolution. N Engl J Med. 2019 Aug 01; 381(5):397-399. PMID: 31365795.
Published on 1/7/2019
Pudney J, Wangu Z, Panther L, Fugelso D, Marathe JG, Sagar M, Politch JA, Anderson DJ. Condylomata Acuminata (Anogenital Warts) Contain Accumulations of HIV-1 Target Cells That May Provide Portals for HIV Transmission. J Infect Dis. 2019 01 07; 219(2):275-283. PMID: 30137482.
Published on 10/12/2018
Bayigga L, Kateete DP, Anderson DJ, Sekikubo M, Nakanjako D. Diversity of vaginal microbiota in sub-Saharan Africa and its effects on HIV transmission and prevention. Am J Obstet Gynecol. 2019 02; 220(2):155-166. PMID: 30321529.
Published on 7/17/2017
Anderson DJ, Politch JA, Zeitlin L, Hiatt A, Kadasia K, Mayer KH, Ruprecht RM, Villinger F, Whaley KJ. Systemic and topical use of monoclonal antibodies to prevent the sexual transmission of HIV. AIDS. 2017 Jul 17; 31(11):1505-1517. PMID: 28463876.
Published on 6/27/2017
Zhao C, Gunawardana M, Villinger F, Baum MM, Remedios-Chan M, Moench TR, Zeitlin L, Whaley KJ, Bohorov O, Smith TJ, Anderson DJ, Moss JA. Pharmacokinetics and Preliminary Safety of Pod-Intravaginal Rings Delivering the Monoclonal Antibody VRC01-N for HIV Prophylaxis in a Macaque Model. Antimicrob Agents Chemother. 2017 Jul; 61(7). PMID: 28416548.
Published on 5/9/2017
Daggett GJ, Zhao C, Connor-Stroud F, Oviedo-Moreno P, Moon H, Cho MW, Moench T, Anderson DJ, Villinger F. Comparison of the vaginal environment in rhesus and cynomolgus macaques pre- and post-lactobacillus colonization. J Med Primatol. 2017 Oct; 46(5):232-238. PMID: 28488364.
View full list of 294 publications.