David Grant Munson MD
Adjunct Instructor, General Internal Medicine
72 E. Concord Street | (617) 726-2862

dmunson@bhchp.org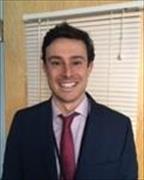 Sections
General Internal Medicine
Biography
David Munson, MD, is the Medical Director of Respite Programs at Boston Health Care for the Homeless Program. David earned his undergraduate degree in the History, Philosophy and Social Studies of Science and Medicine at The University of Chicago, received his MD from Tufts University School of Medicine and completed a residency in internal medicine and primary care at the Massachusetts General Hospital. From 2013-2015, David was a Practitioner in Community Medicine at the Kraft Center for Community Health Leadership. In this role, he sought to understand how homeless people use hospitals and how their transition to the community could be improved. After six years as a physician on the Street Team, David's work is now focused on providing clinical and operational oversight for BHCHP's 124 beds of medical respite. David is currently a member of the Massachusetts General Hospital Community Council and sits on the Steering Committee of the Respite Care Providers Network through the National Health Care for the Homeless Council. His specific interests include transitions of care for complex patient populations and novel approaches to managing opioid use disorder amongst patients experiencing homelessness.
Websites
Publications
Published on 6/24/2020
Gaeta JM, De Las Nueces D, Munson DG, Barocas JA, Walsh KE. Case 21-2020: A 66-Year-Old Homeless Man with Covid-19. N Engl J Med. 2020 Jul 09; 383(2):170-178. PMID: 32579806.
View full list of 1 publications.