David Lee Holtzman MD
Voluntary Assistant Professor, Infectious Diseases
801 Massachusetts Ave | (617) 638-8052

dlh@bu.edu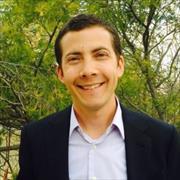 Sections
Infectious Diseases
Biography
I am a US board-certified infectious diseases specialist, internist, and pediatrician with extensive clinical, research, and public health experience with a focus on HIV and TB in Africa. My primary career goal is to improve health and health systems for underserved populations through research, clinical care, education, and project implementation. My research interests are to better understand the epidemiology of TB and other infectious diseases in resource-limited settings and identify interventions to address them.
Education
Medicine, MD, University of Pennsylvania School of Medicine, 2008
Infectious Disease Epidemiology, MSc, London School of Hygiene & Tropical Medicine, 2007
Biological Sciences, BA, University of Pennsylvania, 2002
Publications
Published on 9/1/2021
Asfaw MT, Holtzman DL, Kwan GF, Oyewusi LT, Mitnick CD, Seung KJ. INCIDENCE OF HIGH GRADE QTCF PROLONGATION AND ITS MANAGEMENT AMONG PATIENTS UNDERGOING TREATMENT FOR DRUG RESISTANT TUBERCULOSIS (DR-TB): CASE SERIES. Afr J Infect Dis. 2021; 15(2 Suppl):38-41. PMID: 34595385.
Published on 1/30/2015
Sander LD, Holtzman D, Pauly M, Cohn J. Time savings--realized and potential--and fair compensation for community health workers in Kenyan health facilities: a mixed-methods approach. Hum Resour Health. 2015 Jan 30; 13:6. PMID: 25637089.
Published on 7/12/2012
Gaieski DF, Goldman JD, Holtzman DL, Shoff WH, Shepherd SM, Mehta N, Goyal M. Algid malaria treated with early goal-directed therapy. Am J Emerg Med. 2013 Jan; 31(1):263.e5-10. PMID: 22795409.
View full list of 3 publications.