David T. Felson MD, MPH
Professor, Rheumatology
Professor, Epidemiology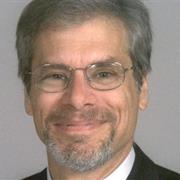 Centers
Arthritis & Autoimmune Diseases Research Center
Framingham Heart Study
Boston Nutrition Obesity Research Center
Evans Center for Interdisciplinary Biomedical Research
Biography
Dr. David Felson's research interests include: understanding how to prevent osteoarthritis and treat osteoarthritis. In osteoarthritis, Dr. Felson's interests include studying whether treatments for rheumatic diseases are effective and particularly in osteoarthritis, identifying biomechanical risk factors for disease and testing biomechanical treatments and characterizing MRI features of normal knees and knees with pain. He also studies outcome measurement in rheumatic disease and has focused in this work on rheumatoid arthritis trials.
Other Positions
Websites
Education
Medicine, MD, Johns Hopkins University, 1978
Public Health, MPH, Boston University School of Public Health, 1984
History/Biochemistry, AB, Harvard College, 1971
Publications
Published on 9/1/2022
Jafarzadeh SR, Neogi T, White DK, Felson DT. The Relationship of Pain Reduction With Prevention of Knee Replacement Under Dynamic Intervention Strategies. Arthritis Rheumatol. 2022 Oct; 74(10):1668-1675. PMID: 35726122.
Published on 7/19/2022
Zertuche JP, Rabasa G, Lichtenstein AH, Matthan NR, Nevitt M, Torner J, Lewis CE, Dai Z, Misra D, Felson D. Alkylresorcinol, a biomarker for whole grain intake, and its association with osteoarthritis: the MOST study. Osteoarthritis Cartilage. 2022 Oct; 30(10):1337-1343. PMID: 35863678.
Published on 7/14/2022
Kim JS, Borges S, Clauw DJ, Conaghan PG, Felson DT, Fleming TR, Glaser R, Hart E, Hochberg M, Kim Y, Kraus VB, Lapteva L, Li X, Majumdar S, McAlindon TE, Mobasheri A, Neogi T, Roemer FW, Rothwell R, Shibuya R, Siegel J, Simon LS, Spindler KP, Nikolov NP. FDA/Arthritis Foundation osteoarthritis drug development workshop recap: Assessment of long-term benefit. Semin Arthritis Rheum. 2022 Oct; 56:152070. PMID: 35870222.
Published on 6/11/2022
Carlesso LC, Jafarzadeh SR, Stokes A, Felson DT, Wang N, Frey-Law L, Lewis CE, Nevitt M, Neogi T. Depressive symptoms and multi-joint pain partially mediate the relationship between obesity and opioid use in people with knee osteoarthritis. Osteoarthritis Cartilage. 2022 Sep; 30(9):1263-1269. PMID: 35700904.
Published on 6/1/2022
Felson D, Feathers V, Naik C, Solomon DH, Weinblatt ME, Shadick N. Meaning of patient global assessment when joint counts are low in rheumatoid arthritis. RMD Open. 2022 Jun; 8(2). PMID: 35738804.
Published on 4/7/2022
Liu M, Huang Y, Zhang H, Aitken D, Nevitt MC, Rockel JS, Pelletier JP, Lewis CE, Torner J, Rampersaud YR, Perruccio AV, Mahomed NN, Furey A, Randell EW, Rahman P, Sun G, Martel-Pelletier J, Kapoor M, Jones G, Felson D, Qi D, Zhai G. Restricting Branched-Chain Amino Acids within a High-Fat Diet Prevents Obesity. Metabolites. 2022 Apr 07; 12(4). PMID: 35448521.
Published on 3/18/2022
Murphy MT, Wang N, Felson DT, Nevitt MC, Lewis CE, Frey-Law L, Guermazi A, Segal NA. Association between hamstring coactivation during isokinetic quadriceps strength testing and knee cartilage worsening over 24 months. Osteoarthritis Cartilage. 2022 Jun; 30(6):823-831. PMID: 35307535.
Published on 3/10/2022
Gates LS, Perry TA, Golightly YM, Nelson AE, Callahan LF, Felson D, Nevitt M, Jones G, Cooper C, Batt ME, Sanchez-Santos MT, Arden NK. Recreational Physical Activity and Risk of Incident Knee Osteoarthritis: An International Meta-Analysis of Individual Participant-Level Data. Arthritis Rheumatol. 2022 04; 74(4):612-622. PMID: 34730279.
Published on 3/4/2022
Liew JW, Peloquin C, Tedeschi SK, Felson DT, Zhang Y, Choi HK, Terkeltaub R, Neogi T. Proton-Pump Inhibitors and Risk of Calcium Pyrophosphate Deposition in a Population-Based Study. Arthritis Care Res (Hoboken). 2022 Mar 04. PMID: 35245410.
Published on 2/22/2022
Roemer FW, Felson DT, Stefanik JJ, Rabasa G, Wang N, Crema MD, Neogi T, Nevitt MC, Torner J, Lewis CE, Peloquin C, Guermazi A. Heterogeneity of cartilage damage in Kellgren and Lawrence grade 2 and 3 knees: the MOST study. Osteoarthritis Cartilage. 2022 May; 30(5):714-723. PMID: 35202808.
View full list of 969 publications.