David T. Felson MD, MPH
Professor, Rheumatology
Professor, Epidemiology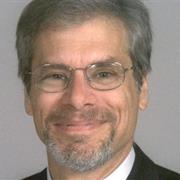 Centers
Arthritis & Autoimmune Diseases Research Center
Framingham Heart Study
Boston Nutrition Obesity Research Center
Evans Center for Interdisciplinary Biomedical Research
Biography
Dr. David Felson's research interests include: understanding how to prevent osteoarthritis and treat osteoarthritis. In osteoarthritis, Dr. Felson's interests include studying whether treatments for rheumatic diseases are effective and particularly in osteoarthritis, identifying biomechanical risk factors for disease and testing biomechanical treatments and characterizing MRI features of normal knees and knees with pain. He also studies outcome measurement in rheumatic disease and has focused in this work on rheumatoid arthritis trials.
Other Positions
Websites
Education
Medicine, MD, Johns Hopkins University, 1978
Public Health, MPH, Boston University School of Public Health, 1984
History, AB, Harvard College, 1971
Publications
Published on 7/29/2021
Stovall R, Peloquin C, Felson D, Neogi T, Dubreuil M. Relation of therapies for ankylosing spondylitis and psoriatic arthritis to risk of myocardial infarction: a nested case control study. BMC Rheumatol. 2021 Jul 29; 5(1):36. PMID: 34321112.
Published on 7/14/2021
Noorveriandi H, Parkes MJ, Callaghan MJ, Felson DT, O'Neill TW, Hodgson R. Assessment of bone marrow oedema-like lesions using MRI in patellofemoral knee osteoarthritis: comparison of different MRI pulse sequences. Br J Radiol. 2021 Aug 01; 94(1124):20201367. PMID: 34233484.
Published on 7/5/2021
Perry TA, O'Neill TW, Tolstykh I, Lynch J, Felson DT, Arden NK, Nevitt MC. MRI-Assessed Subchondral Cysts and Incident Knee Pain and Knee Osteoarthritis: data from the Multicentre Osteoarthritis Study. Arthritis Rheumatol. 2021 Jul 05. PMID: 34224660.
Published on 5/11/2021
Chang GH, Park LK, Le NA, Jhun RS, Surendran T, Lai J, Seo H, Promchotichai N, Yoon G, Scalera J, Capellini TD, Felson DT, Kolachalama VB. Subchondral bone length in knee osteoarthritis: A deep learning derived imaging measure and its association with radiographic and clinical outcomes. Arthritis Rheumatol. 2021 May 11. PMID: 33973737.
Published on 5/4/2021
Dai Z, Hirani V, Sahni S, Felson DT, Naganathan V, Blyth F, Le Couteur D, Handelsman D, Seibel MJ, Waite L, Kiel DP, Cumming R. Association of dietary fiber and risk of hip fracture in men from the Framingham Osteoporosis Study and the Concord Health and Ageing in Men Project. Nutr Health. 2021 May 04; 2601060211011798. PMID: 33940973.
Published on 4/24/2021
Felson D, Rabasa G, Jafarzadeh SR, Nevitt M, Lewis CE, Segal N, White DK. Factors associated with pain resolution in those with knee pain: the MOST study. Osteoarthritis Cartilage. 2021 Apr 24. PMID: 33901642.
Published on 4/16/2021
Liew JW, Kim SC, Peloquin C, Felson DT, Jin Y, Lii J, Neogi T. Knee osteonecrosis incidence from two real-world data sources. Osteoarthr Cartil Open. 2021 Jun; 3(2). PMID: 33959724.
Published on 4/15/2021
Solomon DH, Binstadt BA, Felson DT, Nigrovic PA. A Picture Is Worth a Thousand Words, But Only If It Is a Good Picture. Arthritis Rheumatol. 2021 06; 73(6):912-913. PMID: 33559356.
Published on 4/6/2021
Centor RM, Felson DT. Annals On Call - Knee Osteoarthritis: Does the Type of Shoe Matter? Ann Intern Med. 2021 Apr; 174(4):OC1. PMID: 33819056.
Published on 3/26/2021
Holden MA, Callaghan M, Felson D, Birrell F, Nicholls E, Jowett S, Kigozi J, McBeth J, Borrelli B, Jinks C, Foster NE, Dziedzic K, Mallen C, Ingram C, Sutton A, Lawton S, Halliday N, Hartshorne L, Williams H, Browell R, Hudson H, Marshall M, Sowden G, Herron D, Asamane E, Peat G. Clinical and cost-effectiveness of bracing in symptomatic knee osteoarthritis management: protocol for a multicentre, primary care, randomised, parallel-group, superiority trial. BMJ Open. 2021 03 26; 11(3):e048196. PMID: 33771832.
View full list of 945 publications.