David L. Coleman MD
Emeritus Professor, Medicine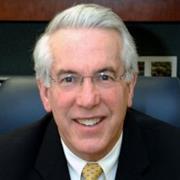 Biography
The initial focus of Dr. Coleman's original scholarship was in the regulation of macrophage activation and proliferation. He identified novel factors that induce macrophage phagocytic function and oxidative metabolism. He went on to characterize the mechanisms by which macrophages are activated, recruited, retained, and induced to proliferate in local tissues. His research team discovered production of Granulocyte-Macrophage Colony Stimulating Factor (GM-CSF) by non-immunological cell and tissue types such as keratinocytes (skin), glomerular mesangial cells (kidney), and respiratory epithelium (trachea). His team also identified production of other soluble cytokines (Macrophage CSF and Interleukin 6) by local tissues that regulate cell traffic and inflammation, particularly in the skin and kidney – two common sites of inflammation and infection. His later studies focused on the subcellular mechanisms of macrophage activation and proliferation induced by GM-CSF.

He further delineated the effect of GM-CSF on intracellular second messenger pathways (e.g., cyclic nucleotides, protein kinase C) and early response genes (e.g., Egr-1) in macrophages. He defined the role of cis-acting 3' regulatory elements in mediating the transcriptional activation of Egr-1 in macrophages. These studies were designed to characterize paracrine and autocrine signals that regulate cells in local tissues in states of inflammation and infection, and to better understand how therapies might be targeted at the extracellular and intracellular signals that underlie the inflammatory process. His work over the past 15 years has focused on medical and civic professionalism in medical education and clinical practice. He has developed incentive plans that promote physician productivity in an academically affiliated VA Medical Center and at Yale School of Medicine. In addition, he has led efforts at Yale and Boston University Schools of Medicine to develop more effective and rigorous policies for the interactions of clinicians with the pharmaceutical and medical device industries. Dr. Coleman's clinical responsibilities include serving as an inpatient medical attending and infectious disease consult attending at Boston Medical Center.
Websites
Education
MD, University of California, San Francisco
MA, Yale University
AB, Stanford University
Publications
Published on 7/31/2021
Coleman DL, Joiner KA. Physician Incentive Compensation Plans in Academic Medical Centers: The Imperative to Prioritize Value. Am J Med. 2021 11; 134(11):1344-1349. PMID: 34343514.
Published on 7/5/2021
Childs E, Remein CD, Bhasin RM, Harris AC, Day A, Sullivan LM, Coleman DL, Benjamin EJ. How to Launch and Continually Enhance an Effective Medical Campus Faculty Development Program: Steps for Implementation and Lessons Learned. J Healthc Leadersh. 2021; 13:147-156. PMID: 34262383.
Published on 4/20/2021
Finn PW, Abel D, Amin A, Anderson ME, Carethers JM, Coleman DL, Curtis AB, Geraci MW, Gladwin MT, Hollenberg A, Parmacek MS, Robbins RJ. Voices for Social Justice and Against Racism: An AAIM Perspective. Am J Med. 2021 07; 134(7):930-934. PMID: 33848502.
Published on 5/5/2020
Robbins BW, McLaughlin S, Finn PW, Spencer AL, Coleman DL. Young Adults: Addressing the Health Needs of a Vulnerable Population. Am J Med. 2020 08; 133(8):999-1002. PMID: 32387083.
Published on 11/30/2018
Vassallo P, Jeremiah J, Forman L, Dubois L, Simmons DL, Chretien K, Amin A, Coleman D, Collichio F. Parental Leave in Graduate Medical Education: Recommendations for Reform. Am J Med. 2019 03; 132(3):385-389. PMID: 30503884.
Published on 7/5/2018
Coleman DL, Tannock LR, Pignone M, Amin AN, Finn PW. Developing Faculty in Emerging Areas of Interdisciplinary Research. Am J Med. 2018 10; 131(10):1257-1262. PMID: 29981720.
Published on 3/27/2018
Spira A, Coleman D. Impact of an Interdisciplinary Computational Research Section in a Department of Medicine: An 8-Year Perspective. Am J Med. 2018 07; 131(7):846-851. PMID: 29601802.
Published on 2/1/2018
Siegel J, Coleman DL, James T. Integrating Social Determinants of Health Into Graduate Medical Education: A Call for Action. Acad Med. 2018 02; 93(2):159-162. PMID: 29140918.
Published on 10/1/2017
Ravid K, Seta F, Center D, Waters G, Coleman D. Catalyzing Interdisciplinary Research and Training: Initial Outcomes and Evolution of the Affinity Research Collaboratives Model. Acad Med. 2017 Oct; 92(10):1399-1405. PMID: 28445220.
Published on 7/15/2017
Gordon CE, Chitalia VC, Sloan JM, Salant DJ, Coleman DL, Quillen K, Ravid K, Francis JM. Thrombotic Microangiopathy: A Multidisciplinary Team Approach. Am J Kidney Dis. 2017 Nov; 70(5):715-721. PMID: 28720207.
View full list of 86 publications.