David Bruce Mount MD
Adjunct Assistant Professor, Nephrology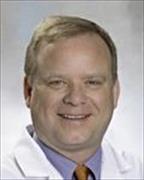 Websites
Education
MD, University of Toronto, 1990
BSc, University of Ottawa, 1986
Publications
Published on 8/2/2021
Mandal AK, Leask MP, Estiverne C, Choi HK, Merriman TR, Mount DB. Genetic and Physiological Effects of Insulin on Human Urate Homeostasis. Front Physiol. 2021; 12:713710. PMID: 34408667.
Published on 7/30/2021
Stamp LK, Farquhar H, Pisaniello HL, Vargas-Santos AB, Fisher M, Mount DB, Choi HK, Terkeltaub R, Hill CL, Gaffo AL. Management of gout in chronic kidney disease: a G-CAN Consensus Statement on the research priorities. Nat Rev Rheumatol. 2021 Oct; 17(10):633-641. PMID: 34331037.
Published on 5/13/2021
McCormick N, O'Connor MJ, Yokose C, Merriman TR, Mount DB, Leong A, Choi HK. Assessing the Causal Relationships Between Insulin Resistance and Hyperuricemia and Gout Using Bidirectional Mendelian Randomization. Arthritis Rheumatol. 2021 May 13. PMID: 33982892.
Published on 5/12/2021
Wongboonsin J, Shah SI, Marty FM, Mount DB, Rennke HG, Murakami N. Osmotic Tubulopathy in a Patient With COVID-19 Treated With Remdesivir. Kidney Int Rep. 2021 Jul; 6(7):1987-1991. PMID: 33997535.
Published on 3/14/2021
Efe O, García JDC, Mount DB, Sheridan AM. Refractory hypophosphatemia following ferric carboxymaltose administration. CEN Case Rep. 2021 Mar 14. PMID: 33715107.
Published on 11/1/2020
Mount DB. Introduction: Gout and the Kidney. Semin Nephrol. 2020 Nov; 40(6):533-534. PMID: 33678308.
Published on 11/1/2020
Estiverne C, Mandal AK, Mount DB. Molecular Pathophysiology of Uric Acid Homeostasis. Semin Nephrol. 2020 Nov; 40(6):535-549. PMID: 33678309.
Published on 11/1/2020
Leask MP, Sumpter NA, Lupi AS, Vazquez AI, Reynolds RJ, Mount DB, Merriman TR. The Shared Genetic Basis of Hyperuricemia, Gout, and Kidney Function. Semin Nephrol. 2020 Nov; 40(6):586-599. PMID: 33678313.
Published on 11/1/2020
Estiverne C, Mount DB. The Management of Gout in Renal Disease. Semin Nephrol. 2020 Nov; 40(6):600-613. PMID: 33678314.
Published on 10/1/2020
Gupta S, Tio MC, Gutowski ED, Stecker MS, Verma A, Motwani SS, Mount DB, McMahon GM, Waikar SS. Incidence of Hyponatremia in Patients With Indwelling Peritoneal Catheters for Drainage of Malignant Ascites. JAMA Netw Open. 2020 10 01; 3(10):e2017859. PMID: 33104204.
View full list of 55 publications.