Darren Jianjhih Chiu MD
Postdoctoral Associate, Computational Biomedicine
72 E. Concord St Evans Building | (617) 358-7269

djchiu@bu.edu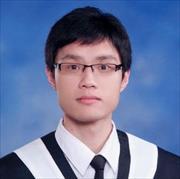 Biography
Darren Chiu, of the Mazzilli Lab, transitioned from Research Technician to Bioinformatics Analyst. Before joining the lab, Darren completed his master's degree in Immunology at Harvard University, where his research focused on discovering non-coding functional single nucleotide polymorphisms (SNPs) associated with autoimmune diseases and investigating the regulatory mechanism of each SNP on gene expression.

His research and technical projects in the lab previously focused on studying lung pre-cancer, including characterizing the impact of carcinogens on lung epithelium and developing methods for single nuclei sequencing. The other focus of his research was to develop single nuclei isolation protocol for airway brushes and small lung tissue samples. He also developed a protocol to treat cells with carcinogens associated with tobacco cigarettes, the known cause of lung cancer.

Fascinated by the capability of bioinformatics/computational analysis to decipher the biological messages hidden in the samples generated, he decided to pursue an opportunity to learn more computational skills. The current focus of his new role is working with single nuclei and bulk transcriptomics data from lung cancer patient samples to gain biological insights about the cell types and states that drive lung cancer development and pathogenesis. He is also involved in analysis of the targeted B-cell receptor sequencing data to explore the role of B cells in premalignant lung lesions.
Websites