Daniel P. Newman MD
Assistant Professor, General Internal Medicine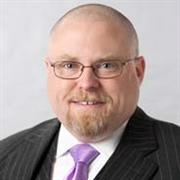 Sections
General Internal Medicine
Biography
Expertise includes: Medical Informatics; Medical Economics.
Education
MD, Georgetown University School of Medicine
Biology, BS, Fairfield University
Publications
Published on 3/4/2010
Dupuis EA, White HF, Newman D, Sobieraj JE, Gokhale M, Freund KM. Tracking abnormal cervical cancer screening: evaluation of an EMR-based intervention. J Gen Intern Med. 2010 Jun; 25(6):575-80. PMID: 20204536.
View full list of 1 publications.