Daniel Levy MD
Voluntary Professor, Preventive Medicine & Epidemiology
Director, FHS, National Heart, Lung and Blood Institute
73 Mt Wayte Ave | (508) 935-3458

levyd@nih.gov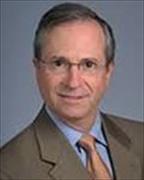 Sections
Preventive Medicine & Epidemiology
Centers
Framingham Heart Study
Biography
Daniel Levy received a B.A. from the University of Pennsylvania in 1976 and an M.D. from Chobanian and Avedisian School of Medicine in 1980. He then completed his residency in internal medicine at University Hospital, Boston and a research fellowship in cardiology at Brigham and Women's Hospital and Harvard School of Public Health. He joined the NHLBI's Framingham Heart Study in 1984 and became the Study's fourth director in 1994. Dr. Levy is also jointly a professor of medicine at Chobanian and Avedisian School of Medicine and holds an adjunct faculty appointment at Harvard Medical School. Dr. Levy has been the recipient of many awards for his research accomplishments including two NIH Director's Awards and the American Heart Association's Population Research Prize in 2009, the AHA's highest recognition for research achievements in epidemiology. Dr. Levy is a fellow of the American College of Cardiology and American Heart Association, and he is also a member of the American Society of Hypertension and Heart Failure Society of America. Dr. Levy is currently Editor-in-Chief of the journal Current Cardiovascular Risk Reports. He has published over 400 articles in leading medical journals, as well as two books and several book chapters.
Websites
Education
MD, Boston University School of Medicine, 1980
BA, University of Pennsylvania, 1976
Publications
Published on 12/10/2022
Jiang W, Joehanes R, Levy D, O'Connor GT, Dupuis J. Assisted clustering of gene expression data using regulatory data from partially overlapping sets of individuals. BMC Genomics. 2022 Dec 10; 23(1):819. PMID: 36496393.
Published on 6/1/2021
Andersson C, Nayor M, Tsao CW, Levy D, Vasan RS. Framingham Heart Study: JACC Focus Seminar, 1/8. J Am Coll Cardiol. 2021 06 01; 77(21):2680-2692. PMID: 34045026.
Published on 4/3/2021
Beck LH, Berasi SP, Copley JB, Gorman D, Levy DI, Lim CN, Henderson JM, Salant DJ, Lu W. PODO: Trial Design: Phase 2 Study of PF-06730512 in Focal Segmental Glomerulosclerosis. Kidney Int Rep. 2021 Jun; 6(6):1629-1633. PMID: 34169203.
Published on 10/10/2020
Sarnowski C, Huan T, Jain D, Liu C, Yao C, Joehanes R, Levy D, Dupuis J. JEM: A joint test to estimate the effect of multiple genetic variants on DNA methylation. Genet Epidemiol. 2021 04; 45(3):280-292. PMID: 33038041.
Published on 6/26/2020
Romero JR, Demissie S, Beiser A, Himali JJ, DeCarli C, Levy D, Seshadri S. Relation of plasma ß-amyloid, clusterin, and tau with cerebral microbleeds: Framingham Heart Study. Ann Clin Transl Neurol. 2020 07; 7(7):1083-1091. PMID: 32588552.
Published on 12/9/2019
Pase MP, Himali JJ, Beiser AS, DeCarli C, McGrath ER, Satizabal CL, Aparicio HJ, Adams HHH, Reiner AP, Longstreth WT, Fornage M, Tracy RP, Lopez O, Psaty BM, Levy D, Seshadri S, Bis JC. Association of CD14 with incident dementia and markers of brain aging and injury. Neurology. 2020 01 21; 94(3):e254-e266. PMID: 31818907.
Published on 9/19/2018
Wang L, Perez J, Heard-Costa N, Chu AY, Joehanes R, Munson PJ, Levy D, Fox CS, Cupples LA, Liu CT. Integrating genetic, transcriptional, and biological information provides insights into obesity. Int J Obes (Lond). 2019 03; 43(3):457-467. PMID: 30232418.
Published on 10/7/2017
Fetterman JL, Liu C, Mitchell GF, Vasan RS, Benjamin EJ, Vita JA, Hamburg NM, Levy D. Relations of mitochondrial genetic variants to measures of vascular function. Mitochondrion. 2018 05; 40:51-57. PMID: 28993255.
Published on 5/1/2017
Ho JE, McCabe EL, Wang TJ, Larson MG, Levy D, Tsao C, Aragam J, Mitchell GF, Benjamin EJ, Vasan RS, Cheng S. Cardiometabolic Traits and Systolic Mechanics in the Community. Circ Heart Fail. 2017 May; 10(5). PMID: 28495953.
Published on 4/1/2017
Torjesen A, Cooper LL, Rong J, Larson MG, Hamburg NM, Levy D, Benjamin EJ, Vasan RS, Mitchell GF. Relations of Arterial Stiffness With Postural Change in Mean Arterial Pressure in Middle-Aged Adults: The Framingham Heart Study. Hypertension. 2017 Apr; 69(4):685-690. PMID: 28264924.
View full list of 82 publications.