Claudia Prue Hochberg MD
Clinical Associate Professor, Cardiovascular Medicine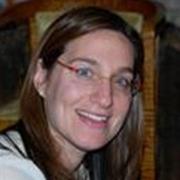 Sections
Cardiovascular Medicine
Biography
I am an interventional cardiologist whose interests are in women's health and improving reperfusion strategies for STEMI (ST Elevation Myocardial Infarction). I specialize in coronary interventions and cardiac disease in women.
Education
MD, Boston University School of Medicine, 2002
Cell & Molecular Biology, BA, Middlebury College, 1997
Publications
Published on 8/1/2018
Hochberg CP, Jacobs AK. Prehospital delay in patients with ST-segment elevation myocardial infarction: time for change. Coron Artery Dis. 2018 08; 29(5):368-370. PMID: 29979256.
Published on 7/1/2010
Jacobs AK, Hochberg CP. Changing direction in ST-segment elevation myocardial infarction care: where do we go from here? JACC Cardiovasc Interv. 2010 Jul; 3(7):712-4. PMID: 20650432.
Published on 12/8/2009
Gibson CM, Pride YB, Hochberg CP, Sloan S, Sabatine MS, Cannon CP. Effect of intensive statin therapy on clinical outcomes among patients undergoing percutaneous coronary intervention for acute coronary syndrome. PCI-PROVE IT: A PROVE IT-TIMI 22 (Pravastatin or Atorvastatin Evaluation and Infection Therapy-Thrombolysis In Myocardial Infarction 22) Substudy. J Am Coll Cardiol. 2009 Dec 8; 54(24):2290-5. PMID: 19958964.
Published on 10/14/2009
Gelow JM, Desai AS, Hochberg CP, Glickman JN, Givertz MM, Fang JC. Clinical predictors of hepatic fibrosis in chronic advanced heart failure. Circ Heart Fail. 2010 Jan; 3(1):59-64. PMID: 19828874.
Published on 7/1/2007
Shah SR, Hochberg CP, Pinto DS, Gibson CM. Reperfusion strategies for ST-elevation myocardial infarction. Curr Cardiol Rep. 2007 Jul; 9(4):281-8. PMID: 17601394.
Published on 4/15/1999
Gollob JA, Schnipper CP, Murphy EA, Ritz J, Frank DA. The functional synergy between IL-12 and IL-2 involves p38 mitogen-activated protein kinase and is associated with the augmentation of STAT serine phosphorylation. J Immunol. 1999 Apr 15; 162(8):4472-81. PMID: 10201984.
Published on 8/1/1998
Gollob JA, Schnipper CP, Orsini E, Murphy E, Daley JF, Lazo SB, Frank DA, Neuberg D, Ritz J. Characterization of a novel subset of CD8(+) T cells that expands in patients receiving interleukin-12. J Clin Invest. 1998 Aug 1; 102(3):561-75. PMID: 9691093.
Published on 2/15/1998
Gollob JA, Murphy EA, Mahajan S, Schnipper CP, Ritz J, Frank DA. Altered interleukin-12 responsiveness in Th1 and Th2 cells is associated with the differential activation of STAT5 and STAT1. Blood. 1998 Feb 15; 91(4):1341-54. PMID: 9454765.
View full list of 8 publications.