Christopher J. O'Donnell MD
Adjunct Associate Professor, Cardiovascular Medicine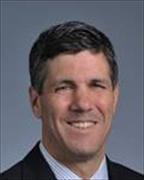 Sections
Cardiovascular Medicine
Biography
Dr. O'Donnell research is broadly focused on the epidemiology of complex cardiovascular disease (CVD), the leading cause of death and disability in men and women. More specifically, Dr. O'Donnell has focused on the genetic and genomic epidemiology of clinical and subclinical forms of atherosclerosis, ventricular hypertrophy and thrombosis. A large genome-wide association study is being directed by Dr. O'Donnell in a large, well-phenotyped prospective study of multigenerational families drawn from a general population (the NHLBI's Framingham Heart Study SHARe Project). Heritable clinical and intermediate CVD phenotypes of interest include premature onset CVD, circulating biomarkers (e.g., hemostasis and thrombosis factors) and subclinical atherosclerosis detected by high resolution cardiovascular imaging (e.g., coronary artery calcium by cardiac computed tomography and aortic plaque detected by cardiovascular magnetic resonance imaging). Using both genome-wide linkage and newer association methods, Dr. O'Donnell's group has identified a number of single nucleotide polymorphisms and haplotypes with evidence for causal associations with atherosclerosis, hypertrophy and thrombosis. The long-term goal for this marriage of genomic science with well-designed studies of human populations is to better understand the etiology of CVD and to discover new targets for preventing, pre-empting and treating CVD.
Websites
Education
Medicine-Internal, MD, Harvard Medical School, 1987
Publications
Published on 9/24/2021
Schmidt AF, Hunt NB, Gordillo-Marañón M, Charoen P, Drenos F, Kivimaki M, Lawlor DA, Giambartolomei C, Papacosta O, Chaturvedi N, Bis JC, O'Donnell CJ, Wannamethee G, Wong A, Price JF, Hughes AD, Gaunt TR, Franceschini N, Mook-Kanamori DO, Zwierzyna M, Sofat R, Hingorani AD, Finan C. Cholesteryl ester transfer protein (CETP) as a drug target for cardiovascular disease. Nat Commun. 2021 Sep 24; 12(1):5640. PMID: 34561430.
Published on 9/22/2021
Levin MG, Klarin D, Georgakis MK, Lynch J, Liao KP, Voight BF, O'Donnell CJ, Chang KM, Assimes TL, Tsao PS, Damrauer SM. A Missense Variant in the IL-6 Receptor and Protection from Peripheral Artery Disease. Circ Res. 2021 Sep 22. PMID: 34547901.
Published on 7/16/2021
Stanzick KJ, Li Y, Schlosser P, Gorski M, Wuttke M, Thomas LF, Rasheed H, Rowan BX, Graham SE, Vanderweff BR, Patil SB, Robinson-Cohen C, Gaziano JM, O'Donnell CJ, Willer CJ, Hallan S, Åsvold BO, Gessner A, Hung AM, Pattaro C, Köttgen A, Stark KJ, Heid IM, Winkler TW. Discovery and prioritization of variants and genes for kidney function in >1.2 million individuals. Nat Commun. 2021 07 16; 12(1):4350. PMID: 34272381.
Published on 7/14/2021
O'Donnell CJ, Schwartz Longacre L, Cohen BE, Fayad ZA, Gillespie CF, Liberzon I, Pathak GA, Polimanti R, Risbrough V, Ursano RJ, Vander Heide RS, Yancy CW, Vaccarino V, Sopko G, Stein MB. Posttraumatic Stress Disorder and Cardiovascular Disease: State of the Science, Knowledge Gaps, and Research Opportunities. JAMA Cardiol. 2021 Jul 14. PMID: 34259831.
Published on 7/9/2021
Lu Y, Dimitrov L, Chen SH, Bielak LF, Bis JC, Feitosa MF, Lu L, Kavousi M, Raffield LM, Smith AV, Wang L, Weiss S, Yao J, Zhu J, Gudmundsson EF, Gudmundsdottir V, Bos D, Ghanbari M, Ikram MA, Hwang SJ, Taylor KD, Budoff MJ, Gíslason GK, O'Donnell CJ, An P, Franceschini N, Freedman BI, Fu YP, Guo X, Heiss G, Kardia SLR, Wilson JG, Langefeld CD, Schminke U, Uitterlinden AG, Lange LA, Peyser PA, Gudnason VG, Psaty BM, Rotter JI, Bowden DW, Ng MCY. Multiethnic Genome-Wide Association Study of Subclinical Atherosclerosis in Individuals With Type 2 Diabetes. Circ Genom Precis Med. 2021 Aug; 14(4):e003258. PMID: 34241534.
Published on 7/9/2021
Palmer ND, Kahali B, Kuppa A, Chen Y, Du X, Feitosa MF, Bielak LF, O'Connell JR, Musani SK, Guo X, Smith AV, Ryan KA, Eirksdottir G, Allison MA, Bowden DW, Budoff MJ, Carr JJ, Chen YI, Taylor KD, Correa A, Crudup BF, Halligan B, Yang J, Kardia SLR, Launer LJ, Fu YP, Mosley TH, Norris JM, Terry JG, O'Donnell CJ, Rotter JI, Wagenknecht LE, Gudnason V, Province MA, Peyser PA, Speliotes EK. Allele-specific variation at APOE increases nonalcoholic fatty liver disease and obesity but decreases risk of Alzheimer's disease and myocardial infarction. Hum Mol Genet. 2021 Jul 09; 30(15):1443-1456. PMID: 33856023.
Published on 6/21/2021
Akwo EA, Robinson-Cohen C, Chung CP, Shah SC, Brown NJ, Ikizler TA, Wilson OD, Rowan BX, Shuey MM, Siew ED, Luther JM, Giri A, Hellwege JN, Velez Edwards DR, Roumie CL, Tao R, Tsao PS, Gaziano JM, Wilson PWF, O'Donnell CJ, Edwards TL, Kovesdy CP, Hung AM. Association of Apparent Treatment-Resistant Hypertension With Differential Risk of End-Stage Kidney Disease Across Racial Groups in the Million Veteran Program. Hypertension. 2021 Aug; 78(2):376-386. PMID: 34148359.
Published on 6/9/2021
Goodrich JK, Singer-Berk M, Son R, Sveden A, Wood J, England E, Cole JB, Weisburd B, Watts N, Caulkins L, Dornbos P, Koesterer R, Zappala Z, Zhang H, Maloney KA, Dahl A, Aguilar-Salinas CA, Atzmon G, Barajas-Olmos F, Barzilai N, Blangero J, Boerwinkle E, Bonnycastle LL, Bottinger E, Bowden DW, Centeno-Cruz F, Chambers JC, Chami N, Chan E, Chan J, Cheng CY, Cho YS, Contreras-Cubas C, Córdova E, Correa A, DeFronzo RA, Duggirala R, Dupuis J, Garay-Sevilla ME, García-Ortiz H, Gieger C, Glaser B, González-Villalpando C, Gonzalez ME, Grarup N, Groop L, Gross M, Haiman C, Han S, Hanis CL, Hansen T, Heard-Costa NL, Henderson BE, Hernandez JMM, Hwang MY, Islas-Andrade S, Jørgensen ME, Kang HM, Kim BJ, Kim YJ, Koistinen HA, Kooner JS, Kuusisto J, Kwak SH, Laakso M, Lange L, Lee JY, Lee J, Lehman DM, Linneberg A, Liu J, Loos RJF, Lyssenko V, Ma RCW, Martínez-Hernández A, Meigs JB, Meitinger T, Mendoza-Caamal E, Mohlke KL, Morris AD, Morrison AC, Ng MCY, Nilsson PM, O'Donnell CJ, Orozco L, Palmer CNA, Park KS, Post WS, Pedersen O, Preuss M, Psaty BM, Reiner AP, Revilla-Monsalve C, Rich SS, Rotter JI, Saleheen D, Schurmann C, Sim X, Sladek R, Small KS, So WY, Spector TD, Strauch K, Strom TM, Tai ES, Tam CHT, Teo YY, Thameem F, Tomlinson B, Tracy RP, Tuomi T, Tuomilehto J, Tusié-Luna T, van Dam RM, Vasan RS, Wilson JG, Witte DR, Wong TY, Burtt NP, Zaitlen N, McCarthy MI, Boehnke M, Pollin TI, Flannick J, Mercader JM, O'Donnell-Luria A, Baxter S, Florez JC, MacArthur DG, Udler MS. Determinants of penetrance and variable expressivity in monogenic metabolic conditions across 77,184 exomes. Nat Commun. 2021 06 09; 12(1):3505. PMID: 34108472.
Published on 6/6/2021
Portilla-Fernández E, Hwang SJ, Wilson R, Maddock J, Hill WD, Teumer A, Mishra PP, Brody JA, Joehanes R, Ligthart S, Ghanbari M, Kavousi M, Roks AJM, Danser AHJ, Levy D, Peters A, Ghasemi S, Schminke U, Dörr M, Grabe HJ, Lehtimäki T, Kähönen M, Hurme MA, Bartz TM, Sotoodehnia N, Bis JC, Thiery J, Koenig W, Ong KK, Bell JT, Meisinger C, Wardlaw JM, Starr JM, Seissler J, Then C, Rathmann W, Ikram MA, Psaty BM, Raitakari OT, Völzke H, Deary IJ, Wong A, Waldenberger M, O'Donnell CJ, Dehghan A. Meta-analysis of epigenome-wide association studies of carotid intima-media thickness. Eur J Epidemiol. 2021 Jun 06. PMID: 34091768.
Published on 5/30/2021
Thibord F, Song C, Pattee J, Rodriguez BAT, Chen MH, O'Donnell CJ, Kleber ME, Delgado GE, Guo X, Yao J, Taylor KD, Ozel AB, Brody JA, McKnight B, Gyorgy B, Simonsick E, Leonard HL, Carrasquilla GD, Guindo-Martinez M, Silveira A, Temprano-Sagrera G, Yanek LR, Becker DM, Mathias RA, Becker LC, Raffield LM, Kilpeläinen TO, Grarup N, Pedersen O, Hansen T, Linneberg A, Hamsten A, Watkins H, Sabater-Lleal M, Nalls MA, Trégouët DA, Morange PE, Psaty BM, Tracy RP, Smith NL, Desch KC, Cushman M, Rotter JI, de Vries PS, Pankratz ND, Folsom AR, Morrison AC, März W, Tang W, Johnson AD. FGL1 as a modulator of plasma D-dimer levels: Exome-wide marker analysis of plasma tPA, PAI-1, and D-dimer. J Thromb Haemost. 2021 08; 19(8):2019-2028. PMID: 33876560.
View full list of 605 publications.