Christopher J. O'Donnell MD
Adjunct Associate Professor, Cardiovascular Medicine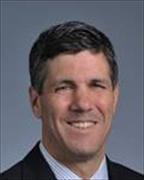 Sections
Cardiovascular Medicine
Biography
Dr. O'Donnell research is broadly focused on the epidemiology of complex cardiovascular disease (CVD), the leading cause of death and disability in men and women. More specifically, Dr. O'Donnell has focused on the genetic and genomic epidemiology of clinical and subclinical forms of atherosclerosis, ventricular hypertrophy and thrombosis. A large genome-wide association study is being directed by Dr. O'Donnell in a large, well-phenotyped prospective study of multigenerational families drawn from a general population (the NHLBI's Framingham Heart Study SHARe Project). Heritable clinical and intermediate CVD phenotypes of interest include premature onset CVD, circulating biomarkers (e.g., hemostasis and thrombosis factors) and subclinical atherosclerosis detected by high resolution cardiovascular imaging (e.g., coronary artery calcium by cardiac computed tomography and aortic plaque detected by cardiovascular magnetic resonance imaging). Using both genome-wide linkage and newer association methods, Dr. O'Donnell's group has identified a number of single nucleotide polymorphisms and haplotypes with evidence for causal associations with atherosclerosis, hypertrophy and thrombosis. The long-term goal for this marriage of genomic science with well-designed studies of human populations is to better understand the etiology of CVD and to discover new targets for preventing, pre-empting and treating CVD.
Websites
Education
Medicine-Internal, MD, Harvard Medical School, 1987
Publications
Published on 4/11/2023
Chen HY, Dina C, Small AM, Shaffer CM, Levinson RT, Helgadóttir A, Capoulade R, Munter HM, Martinsson A, Cairns BJ, Trudsø LC, Hoekstra M, Burr HA, Marsh TW, Damrauer SM, Dufresne L, Le Scouarnec S, Messika-Zeitoun D, Ranatunga DK, Whitmer RA, Bonnefond A, Sveinbjornsson G, Daníelsen R, Arnar DO, Thorgeirsson G, Thorsteinsdottir U, Gudbjartsson DF, Hólm H, Ghouse J, Olesen MS, Christensen AH, Mikkelsen S, Jacobsen RL, Dowsett J, Pedersen OBV, Erikstrup C, Ostrowski SR, O'Donnell CJ, Budoff MJ, Gudnason V, Post WS, Rotter JI, Lathrop M, Bundgaard H, Johansson B, Ljungberg J, Näslund U, Le Tourneau T, Smith JG, Wells QS, Söderberg S, Stefánsson K, Schott JJ, Rader DJ, Clarke R, Engert JC, Thanassoulis G. Dyslipidemia, inflammation, calcification, and adiposity in aortic stenosis: a genome-wide study. Eur Heart J. 2023 Apr 11. PMID: 37038246.
Published on 2/20/2023
Small AM, Peloso GM, Linefsky J, Aragam J, Galloway A, Tanukonda V, Wang LC, Yu Z, Sunitha Selvaraj M, Farber-Eger EH, Baker MT, Setia-Verma S, Lee SSK, Preuss M, Ritchie MD, Damrauer SM, Rader DJ, Wells QS, Loos R, Lubitz SA, Thanassoulis G, Cho K, Wilson PWF, Natarajan P, O'Donnell CJ. Multiancestry Genome-Wide Association Study of Aortic Stenosis Identifies Multiple Novel Loci in the Million Veteran Program. Circulation. 2023 Mar 21; 147(12):942-955. PMID: 36802703.
Published on 12/31/2022
Qazi S, Gona PN, Musgrave RM, Fox CS, Massaro JM, Hoffmann U, Chuang ML, O'Donnell CJ. Distribution, Determinants and Normal Reference Values of Aortic Arch Width: Thoracic Aortic Geometry in the Framingham Heart Study. Am Heart J Plus. 2023 Feb; 26. PMID: 36742989.
Published on 12/29/2022
Huang J, Huffman JE, Huang Y, Do Valle Í, Assimes TL, Raghavan S, Voight BF, Liu C, Barabási AL, Huang RDL, Hui Q, Nguyen XT, Ho YL, Djousse L, Lynch JA, Vujkovic M, Tcheandjieu C, Tang H, Damrauer SM, Reaven PD, Miller D, Phillips LS, Ng MCY, Graff M, Haiman CA, Loos RJF, North KE, Yengo L, Smith GD, Saleheen D, Gaziano JM, Rader DJ, Tsao PS, Cho K, Chang KM, Wilson PWF, Sun YV, O'Donnell CJ. Genomics and phenomics of body mass index reveals a complex disease network. Nat Commun. 2022 Dec 29; 13(1):7973. PMID: 36581621.
Published on 12/27/2022
Kanoni S, Graham SE, Wang Y, Surakka I, Ramdas S, Zhu X, Clarke SL, Bhatti KF, Vedantam S, Winkler TW, Locke AE, Marouli E, Zajac GJM, Wu KH, Ntalla I, Hui Q, Klarin D, Hilliard AT, Wang Z, Xue C, Thorleifsson G, Helgadottir A, Gudbjartsson DF, Holm H, Olafsson I, Hwang MY, Han S, Akiyama M, Sakaue S, Terao C, Kanai M, Zhou W, Brumpton BM, Rasheed H, Havulinna AS, Veturi Y, Pacheco JA, Rosenthal EA, Lingren T, Feng Q, Kullo IJ, Narita A, Takayama J, Martin HC, Hunt KA, Trivedi B, Haessler J, Giulianini F, Bradford Y, Miller JE, Campbell A, Lin K, Millwood IY, Rasheed A, Hindy G, Faul JD, Zhao W, Weir DR, Turman C, Huang H, Graff M, Choudhury A, Sengupta D, Mahajan A, Brown MR, Zhang W, Yu K, Schmidt EM, Pandit A, Gustafsson S, Yin X, Luan J, Zhao JH, Matsuda F, Jang HM, Yoon K, Medina-Gomez C, Pitsillides A, Hottenga JJ, Wood AR, Ji Y, Gao Z, Haworth S, Yousri NA, Mitchell RE, Chai JF, Aadahl M, Bjerregaard AA, Yao J, Manichaikul A, Hwu CM, Hung YJ, Warren HR, Ramirez J, Bork-Jensen J, Kårhus LL, Goel A, Sabater-Lleal M, Noordam R, Mauro P, Matteo F, McDaid AF, Marques-Vidal P, Wielscher M, Trompet S, Sattar N, Møllehave LT, Munz M, Zeng L, Huang J, Yang B, Poveda A, Kurbasic A, Lamina C, Forer L, Scholz M, Galesloot TE, Bradfield JP, Ruotsalainen SE, Daw E, Zmuda JM, Mitchell JS, Fuchsberger C, Christensen H, Brody JA, Vazquez-Moreno M, Feitosa MF, Wojczynski MK, Wang Z, Preuss MH, Mangino M, Christofidou P, Verweij N, Benjamins JW, Engmann J, Tsao NL, Verma A, Slieker RC, Lo KS, Zilhao NR, Le P, Kleber ME, Delgado GE, Huo S, Ikeda DD, Iha H, Yang J, Liu J, Demirkan A, Leonard HL, Marten J, Frank M, Schmidt B, Smyth LJ, Cañadas-Garre M, Wang C, Nakatochi M, Wong A, Hutri-Kähönen N, Sim X, Xia R, Huerta-Chagoya A, Fernandez-Lopez JC, Lyssenko V, Nongmaithem SS, Bayyana S, Stringham HM, Irvin MR, Oldmeadow C, Kim HN, Ryu S, Timmers PRHJ, Arbeeva L, Dorajoo R, Lange LA, Prasad G, Lorés-Motta L, Pauper M, Long J, Li X, Theusch E, Takeuchi F, Spracklen CN, Loukola A, Bollepalli S, Warner SC, Wang YX, Wei WB, Nutile T, Ruggiero D, Sung YJ, Chen S, Liu F, Yang J, Kentistou KA, Banas B, Nardone GG, Meidtner K, Bielak LF, Smith JA, Hebbar P, Farmaki AE, Hofer E, Lin M, Concas MP, Vaccargiu S, van der Most PJ, Pitkänen N, Cade BE, van der Laan SW, Chitrala KN, Weiss S, Bentley AR, Doumatey AP, Adeyemo AA, Lee JY, Petersen ERB, Nielsen AA, Choi HS, Nethander M, Freitag-Wolf S, Southam L, Rayner NW, Wang CA, Lin SY, Wang JS, Couture C, Lyytikäinen LP, Nikus K, Cuellar-Partida G, Vestergaard H, Hidalgo B, Giannakopoulou O, Cai Q, Obura MO, van Setten J, Li X, Liang J, Tang H, Terzikhan N, Shin JH, Jackson RD, Reiner AP, Martin LW, Chen Z, Li L, Kawaguchi T, Thiery J, Bis JC, Launer LJ, Li H, Nalls MA, Raitakari OT, Ichihara S, Wild SH, Nelson CP, Campbell H, Jäger S, Nabika T, Al-Mulla F, Niinikoski H, Braund PS, Kolcic I, Kovacs P, Giardoglou T, Katsuya T, de Kleijn D, de Borst GJ, Kim EK, Adams HHH, Ikram MA, Zhu X, Asselbergs FW, Kraaijeveld AO, Beulens JWJ, Shu XO, Rallidis LS, Pedersen O, Hansen T, Mitchell P, Hewitt AW, Kähönen M, Pérusse L, Bouchard C, Tönjes A, Chen YI, Pennell CE, Mori TA, Lieb W, Franke A, Ohlsson C, Mellström D, Cho YS, Lee H, Yuan JM, Koh WP, Rhee SY, Woo JT, Heid IM, Stark KJ, Zimmermann ME, Völzke H, Homuth G, Evans MK, Zonderman AB, Polasek O, Pasterkamp G, Hoefer IE, Redline S, Pahkala K, Oldehinkel AJ, Snieder H, Biino G, Schmidt R, Schmidt H, Bandinelli S, Dedoussis G, Thanaraj TA, Kardia SLR, Peyser PA, Kato N, Schulze MB, Girotto G, Böger CA, Jung B, Joshi PK, Bennett DA, De Jager PL, Lu X, Mamakou V, Brown M, Caulfield MJ, Munroe PB, Guo X, Ciullo M, Jonas JB, Samani NJ, Kaprio J, Pajukanta P, Tusié-Luna T, Aguilar-Salinas CA, Adair LS, Bechayda SA, de Silva HJ, Wickremasinghe AR, Krauss RM, Wu JY, Zheng W, Hollander AI, Bharadwaj D, Correa A, Wilson JG, Lind L, Heng CK, Nelson AE, Golightly YM, Wilson JF, Penninx B, Kim HL, Attia J, Scott RJ, Rao DC, Arnett DK, Hunt SC, Walker M, et al. Implicating genes, pleiotropy, and sexual dimorphism at blood lipid loci through multi-ancestry meta-analysis. Genome Biol. 2022 Dec 27; 23(1):268. PMID: 36575460.
Published on 12/19/2022
Spetko N, Rong J, Larson MG, Haidar M, Raber I, Peters K, Benjamin EJ, O'Donnell CJ, Manning WJ, Vasan RS, Mitchell GF, Tsao CW. Cross-Sectional Relationships of Proximal Aortic Stiffness and Left Ventricular Diastolic Function in Adults in the Community. J Am Heart Assoc. 2022 Dec 20; 11(24):e027230. PMID: 36533620.
Published on 12/14/2022
Joseph J, Liu C, Hui Q, Aragam K, Wang Z, Charest B, Huffman JE, Keaton JM, Edwards TL, Demissie S, Djousse L, Casas JP, Gaziano JM, Cho K, Wilson PWF, Phillips LS, O'Donnell CJ, Sun YV. Genetic architecture of heart failure with preserved versus reduced ejection fraction. Nat Commun. 2022 Dec 14; 13(1):7753. PMID: 36517512.
Published on 12/2/2022
Qazi S, Gona PN, Oyama-Manabe N, Salton CJ, O'Donnell CJ, Manning WJ, Chuang ML. Prevalence and distribution of aortic plaque by sex and age group among community-dwelling adults. Clin Imaging. 2023 Feb; 94:79-84. PMID: 36495849.
Published on 11/15/2022
Verma A, Minnier J, Wan ES, Huffman JE, Gao L, Joseph J, Ho YL, Wu WC, Cho K, Gorman BR, Rajeevan N, Pyarajan S, Garcon H, Meigs JB, Sun YV, Reaven PD, McGeary JE, Suzuki A, Gelernter J, Lynch JA, Petersen JM, Zekavat SM, Natarajan P, Dalal S, Jhala DN, Arjomandi M, Gatsby E, Lynch KE, Bonomo RA, Freiberg M, Pathak GA, Zhou JJ, Donskey CJ, Madduri RK, Wells QS, Huang RDL, Polimanti R, Chang KM, Liao KP, Tsao PS, Wilson PWF, Hung AM, O'Donnell CJ, Gaziano JM, Hauger RL, Iyengar SK, Luoh SW. A MUC5B Gene Polymorphism, rs35705950-T, Confers Protective Effects Against COVID-19 Hospitalization but Not Severe Disease or Mortality. Am J Respir Crit Care Med. 2022 Nov 15; 206(10):1220-1229. PMID: 35771531.
Published on 11/14/2022
Katz AE, Yang ML, Levin MG, Tcheandjieu C, Mathis M, Hunker K, Blackburn S, Eliason JL, Coleman DM, Fendrikova-Mahlay N, Gornik HL, Karmakar M, Hill H, Xu C, Zawistowski M, Brummett CM, Zoellner S, Zhou X, O'Donnell CJ, Douglas JA, Assimes TL, Tsao PS, Li JZ, Damrauer SM, Stanley JC, Ganesh SK. Fibromuscular Dysplasia and Abdominal Aortic Aneurysms Are Dimorphic Sex-Specific Diseases With Shared Complex Genetic Architecture. Circ Genom Precis Med. 2022 Dec; 15(6):e003496. PMID: 36374587.
View full list of 639 publications.