Christopher Heaphy PhD
Assistant Professor, Hematology & Medical Oncology
Graduate Faculty (Primary Mentor of Grad Students)
650 Albany St | (617) 638-7536

heaphyc@bu.edu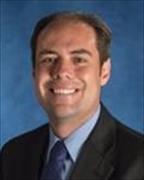 Sections
Hematology & Medical Oncology
Centers
BU-BMC Cancer Center
Evans Center for Interdisciplinary Biomedical Research
Biography
Dr. Christopher Heaphy is a cancer biologist that has been conducting basic and translational studies focused on elucidating the role of telomere alterations across a range of cancer types (e.g. prostate, breast, brain, pancreatic, ovarian). Overall, his research program uses a combination of tissue-based, cell-based, and molecular approaches to study normal and abnormal telomere biology as it relates to cancer initiation and progression, with a particular interest in the Alternative Lengthening of Telomeres (ALT) phenotype – a telomerase-independent telomere maintenance mechanism. In addition, his laboratory focuses on how these findings may be readily translated into accurately predicting cancer risk, early detection, prognosis, and potential response to targeted therapies. Dr. Heaphy received his Ph.D. from the University of New Mexico School of Medicine and did his postdoctoral training at the Johns Hopkins University School of Medicine. He is currently affiliated with Boston Medical Center and is a member of the Boston University-Boston Medical Center (BU-BMC) Cancer Center.
Websites
Education
Biomedical Sciences, PhD, University of New Mexico School of Medicine, 2008
Biology, BS, University of New Mexico, 2003
Publications
Published on 8/10/2021
Shrestha E, Coulter JB, Guzman W, Ozbek B, Hess MM, Mummert L, Ernst SE, Maynard JP, Meeker AK, Heaphy CM, Haffner MC, De Marzo AM, Sfanos KS. Oncogenic gene fusions in nonneoplastic precursors as evidence that bacterial infection can initiate prostate cancer. Proc Natl Acad Sci U S A. 2021 Aug 10; 118(32). PMID: 34341114.
Published on 7/9/2021
Heaphy CM, VandenBussche CJ. Prognostic biomarkers in pancreatic neuroendocrine tumors. Cancer Cytopathol. 2021 Jul 09. PMID: 34242496.
Published on 6/15/2021
Kang HJ, Oh JH, Kim YW, Kim W, An J, Sung CO, Kim J, Shim JH, Hwang S, Yu E, Heaphy CM, Hong SM. Clinicopathological and molecular characterization of chromophobe hepatocellular carcinoma. Liver Int. 2021 Oct; 41(10):2499-2510. PMID: 34036718.
Published on 6/8/2021
Brosnan-Cashman JA, Davis CM, Diplas BH, Meeker AK, Rodriguez FJ, Heaphy CM. SMARCAL1 loss and alternative lengthening of telomeres (ALT) are enriched in giant cell glioblastoma. Mod Pathol. 2021 Oct; 34(10):1810-1819. PMID: 34103668.
Published on 4/13/2021
Hackeng WM, Brosens LAA, Kim JY, O'Sullivan R, Sung YN, Liu TC, Cao D, Heayn M, Brosnan-Cashman J, An S, Morsink FHM, Heidsma CM, Valk GD, Vriens MR, Nieveen van Dijkum E, Offerhaus GJA, Dreijerink KMA, Zeh H, Zureikat AH, Hogg M, Lee K, Geller D, Marsh JW, Paniccia A, Ongchin M, Pingpank JF, Bahary N, Aijazi M, Brand R, Chennat J, Das R, Fasanella KE, Khalid A, McGrath K, Sarkaria S, Singh H, Slivka A, Nalesnik M, Han X, Nikiforova MN, Lawlor RT, Mafficini A, Rusev B, Corbo V, Luchini C, Bersani S, Pea A, Cingarlini S, Landoni L, Salvia R, Milione M, Milella M, Scarpa A, Hong SM, Heaphy CM, Singhi AD. Non-functional pancreatic neuroendocrine tumours: ATRX/DAXX and alternative lengthening of telomeres (ALT) are prognostically independent from ARX/PDX1 expression and tumour size. Gut. 2021 Apr 13. PMID: 33849943.
Published on 1/26/2021
Hempel Sullivan H, Maynard JP, Heaphy CM, Lu J, De Marzo AM, Lotan TL, Joshu CE, Sfanos KS. Differential mast cell phenotypes in benign versus cancer tissues and prostate cancer oncologic outcomes. J Pathol. 2021 04; 253(4):415-426. PMID: 33338262.
Published on 12/22/2020
Joshu CE, Heaphy CM, Barber JR, Lu J, Zarinshenas R, Davis C, Han M, Lotan TL, Sfanos KS, De Marzo AM, Meeker AK, Platz EA. Obesity is Associated with Shorter Telomere Length in Prostate Stromal Cells in Men with Aggressive Prostate Cancer. Cancer Prev Res (Phila). 2021 Apr; 14(4):463-470. PMID: 33355185.
Published on 8/1/2020
Pieterman CRC, Sadowski SM, Maxwell JE, Katz MHG, Lines KE, Heaphy CM, Tirosh A, Blau JE, Perrier ND, Lewis MA, Metzcar JP, Halperin DM, Thakker RV, Valk GD. HEREDITARY ENDOCRINE TUMOURS: CURRENT STATE-OF-THE-ART AND RESEARCH OPPORTUNITIES: MEN1-related pancreatic NETs: identification of unmet clinical needs and future directives. Endocr Relat Cancer. 2020 08; 27(8):T9-T25. PMID: 32069215.
Published on 6/1/2020
Hackeng WM, Schelhaas W, Morsink FHM, Heidsma CM, van Eeden S, Valk GD, Vriens MR, Heaphy CM, Nieveen van Dijkum EJM, Offerhaus GJA, Dreijerink KMA, Brosens LAA. Alternative Lengthening of Telomeres and Differential Expression of Endocrine Transcription Factors Distinguish Metastatic and Non-metastatic Insulinomas. Endocr Pathol. 2020 Jun; 31(2):108-118. PMID: 32103422.
Published on 5/28/2020
Esopi D, Graham MK, Brosnan-Cashman JA, Meyers J, Vaghasia A, Gupta A, Kumar B, Haffner MC, Heaphy CM, De Marzo AM, Meeker AK, Nelson WG, Wheelan SJ, Yegnasubramanian S. Pervasive promoter hypermethylation of silenced TERT alleles in human cancers. Cell Oncol (Dordr). 2020 Oct; 43(5):847-861. PMID: 32468444.
View full list of 91 publications.