Christopher Heaphy PhD
Assistant Professor, Hematology & Medical Oncology
Graduate Faculty (Primary Mentor of Grad Students)
650 Albany St | (617) 638-7536

heaphyc@bu.edu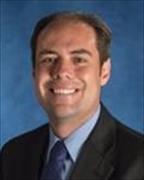 Sections
Hematology & Medical Oncology
Centers
BU-BMC Cancer Center
Evans Center for Interdisciplinary Biomedical Research
Biography
Dr. Christopher Heaphy is a cancer biologist that has been conducting basic and translational studies focused on elucidating the role of telomere alterations across a range of cancer types (e.g. prostate, breast, brain, pancreatic, ovarian). Overall, his research program uses a combination of tissue-based, cell-based, and molecular approaches to study normal and abnormal telomere biology as it relates to cancer initiation and progression, with a particular interest in the Alternative Lengthening of Telomeres (ALT) phenotype – a telomerase-independent telomere maintenance mechanism. In addition, his laboratory focuses on how these findings may be readily translated into accurately predicting cancer risk, early detection, prognosis, and potential response to targeted therapies. Dr. Heaphy received his Ph.D. from the University of New Mexico School of Medicine and did his postdoctoral training at the Johns Hopkins University School of Medicine. He is currently affiliated with Boston Medical Center and is a member of the Boston University-Boston Medical Center (BU-BMC) Cancer Center.
Websites
Education
Biomedical Sciences, PhD, University of New Mexico School of Medicine, 2008
Biology/Biochemistry, BS, University of New Mexico, 2003
Publications
Published on 4/6/2023
Ertunc O, Smearman E, Zheng Q, Hicks JL, Brosnan-Cashman JA, Jones T, Gomes-Alexandre C, Trabzonlu L, Meeker AK, De Marzo AM, Heaphy CM. Chromogenic detection of telomere lengths in situ aids the identification of precancerous lesions in the prostate. bioRxiv. 2023 Apr 06. PMID: 37066381.
Published on 1/24/2023
Heaphy CM, Singhi AD. Reprint of: The Diagnostic and Prognostic Utility of Incorporating DAXX, ATRX, and Alternative Lengthening of Telomeres (ALT) to the Evaluation of Pancreatic Neuroendocrine Tumors (PanNETs). Hum Pathol. 2023 Feb; 132:1-11. PMID: 36702689.
Published on 11/4/2022
Jafari N, Chen A, Kolla M, Pompa IR, Qiu Y, Yu R, Llevenes P, Ennis CS, Mori J, Mahdaviani K, Halpin M, Gignac GA, Heaphy CM, Monti S, Denis GV. Novel plasma exosome biomarkers for prostate cancer progression in co-morbid metabolic disease. Adv Cancer Biol Metastasis. 2022 Dec; 6. PMID: 36644690.
Published on 10/26/2022
Low JY, Ko M, Hanratty B, Patel RA, Bhamidipati A, Heaphy CM, Sayar E, Lee JK, Li S, De Marzo AM, Nelson WG, Gupta A, Yegnasubramanian S, Ha G, Epstein JI, Haffner MC. Genomic Characterization of Prostatic Basal Cell Carcinoma. Am J Pathol. 2023 Jan; 193(1):4-10. PMID: 36309102.
Published on 8/2/2022
Hackeng WM, Assi HA, Westerbeke FHM, Brosens LAA, Heaphy CM. Prognostic and Predictive Biomarkers for Pancreatic Neuroendocrine Tumors. Surg Pathol Clin. 2022 Sep; 15(3):541-554. PMID: 36049835.
Published on 7/21/2022
Heaphy CM, Singhi AD. The diagnostic and prognostic utility of incorporating DAXX, ATRX, and alternative lengthening of telomeres to the evaluation of pancreatic neuroendocrine tumors. Hum Pathol. 2022 Nov; 129:11-20. PMID: 35872157.
Published on 7/14/2022
Heaphy CM, Joshu CE, Barber JR, Davis C, Lu J, Zarinshenas R, Giovannucci E, Mucci LA, Stampfer MJ, Han M, De Marzo AM, Lotan TL, Platz EA, Meeker AK. The prostate tissue-based telomere biomarker as a prognostic tool for metastasis and death from prostate cancer after prostatectomy. J Pathol Clin Res. 2022 Sep; 8(5):481-491. PMID: 35836303.
Published on 6/19/2022
Yuan M, Eberhart CG, Pratilas CA, Blakeley JO, Davis C, Stojanova M, Reilly K, Meeker AK, Heaphy CM, Rodriguez FJ. Therapeutic Vulnerability to ATR Inhibition in Concurrent NF1 and ATRX-Deficient/ALT-Positive High-Grade Solid Tumors. Cancers (Basel). 2022 Jun 19; 14(12). PMID: 35740680.
Published on 4/14/2022
Holdhoff M, Guner G, Rodriguez FJ, Hicks JL, Zheng Q, Forman MS, Ye X, Grossman SA, Meeker AK, Heaphy CM, Eberhart CG, De Marzo AM, Arav-Boger R. Correction: Absence of Cytomegalovirus in Glioblastoma and Other High-grade Gliomas by Real-time PCR, Immunohistochemistry, and In Situ Hybridization. Clin Cancer Res. 2022 Apr 14; 28(8):1737. PMID: 35419593.
Published on 4/11/2022
Mori JO, Shafran JS, Stojanova M, Katz MH, Gignac GA, Wisco JJ, Heaphy CM, Denis GV. Novel forms of prostate cancer chemoresistance to successful androgen deprivation therapy demand new approaches: Rationale for targeting BET proteins. Prostate. 2022 Jun; 82(10):1005-1015. PMID: 35403746.
View full list of 103 publications.