Charles P. Tifft MD
Associate Professor, General Internal Medicine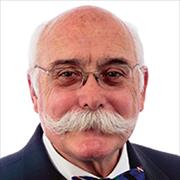 Sections
General Internal Medicine
Biography
Dr. Charles P. Tifft, MD is an Associate Professor of General Internal Medicine at Chobanian and Avedisian School of Medicine. Dr. Tifft completed his residency at Boston Medical Center in 1976 and a fellowship in Nephrology/Hypertension and Atherosclerosis at Boston Medical Center in 1978 and is board certified in Internal Medicine and Nephrology. Dr. Tifft has special interest in Hypertension, Hypercholesterolemia , Preventive Cardiology, and Internal Medicine.
Education
MD, Boston University, 1973
AB, Colgate University, 1969
Publications
Published on 8/1/1991
Tifft CP. Treatment considerations for the hypertensive patient over age 55. Clin Cardiol. 1991 Aug; 14(8 Suppl 4):IV72-8; discussion IV83-90. PMID: 1893646.
Published on 3/1/1990
Bursztyn M, Gavras I, Tifft CP, Luther R, Boger R, Gavras H. Effects of a novel renin inhibitor in patients with essential hypertension. J Cardiovasc Pharmacol. 1990 Mar; 15(3):493-500. PMID: 1691375.
Published on 12/1/1989
Bursztyn M, Gavras I, Tifft CP, Bauer JH, Melby JC, Gavras H. Renin inhibition with A-64662: effect on blood pressure and hormonal response in man. J Hypertens Suppl. 1989 Dec; 7(6):S306-7. PMID: 2698944.
Published on 7/1/1988
Tifft CP. The hypertensive patient with concomitant cardiovascular disease. Am Heart J. 1988 Jul; 116(1 Pt 2):280-7. PMID: 3293395.
View full list of 4 publications.