Catherine A. Rich MD
Clinical Associate Professor, General Internal Medicine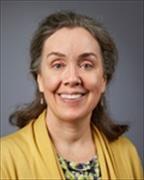 Sections
General Internal Medicine
Biography
Dr. Rich practices primary care at the BU Medical Group and is the Associate Program Director at Boston University's Internal Medicine Residency Program. She also is the Program Director in the Primary Care Training Program. Her scholarly interests have focused on resident education and curriculum development especially in the areas of physician advocacy, ambulatory education, and social determinants of health.
Websites
Education
MD, Boston University School of Medicine, 2002
BA, Swarthmore College, 1991
Publications
Published on 1/1/2017
Catherine Rich, MD, Craig Noronha, MD, Margaret Baylson, MD, MPH, Marc Shalaby, MD, Peter F. Cronholm, MD, MSCE. Internal Medicine Primary Care Training: Time to Change. Academic Internal Medicine Insight. 2017; 15(1):12-14.
Published on 8/9/2016
Casas RS, Hallett LD, Rich CA, Gerber MR, Battaglia TA. Program Directors' Perceptions of Resident Education in Women's Health: A National Survey. J Womens Health (Larchmt). 2017 Feb; 26(2):133-140. PMID: 27505148.
Published on 4/1/2006
Greenwald JL, Rich CA, Bessega S, Posner MA, Maeda JL, Skolnik PR. Evaluation of the Centers for Disease Control and Prevention's recommendations regarding routine testing for human immunodeficiency virus by an inpatient service: who are we missing? Mayo Clin Proc. 2006 Apr; 81(4):452-8. PMID: 16610564.
View full list of 3 publications.