Catherine Dawson MD
Assistant Professor, Geriatrics
72 E. Concord Street | (781) 687-2000

cdawson@bu.edu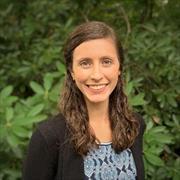 Publications
Published on 10/22/2021
Hawley CE, Doherty K, Moye J, Phillips SC, Ngoc Phung ET, Dawson CMP, Schwartz AW. Implementing an interprofessional workshop based on the 4Ms for an age-friendly health system. J Am Geriatr Soc. 2021 12; 69(12):E27-E30. PMID: 34610145.
Published on 8/1/2020
Dawson CM, Schwartz AW, Farrell SE. A Telehealth clinical skills education adaptation. Clin Teach. 2020 08; 17(4):437-439. PMID: 33189095.
View full list of 2 publications.