Carlos Jesus Acuna-Villaorduna MD
Adjunct Assistant Professor, Infectious Diseases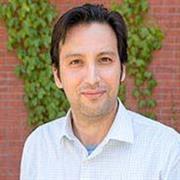 Sections
Infectious Diseases
Biography
Dr. Carlos Acuña-Villaorduña is an infectious disease specialist with interest in tuberculosis, tropical medicine, and mathematical modelling of infectious diseases. After finishing medical school, he worked as a researcher at the "Alexander Von Humboldt Tropical Medicine Institute" in Lima, Peru, the largest tropical medicine in South America, where he successfully collaborated in several research projects in tuberculosis epidemiology and diagnostics. After moving to the United States to complete his medical training, he earned a master degree in epidemiology at the "University of London". He currently holds an appointment as Assistant Professor of Medicine at Boston University and provide care for patients at the tuberculosis clinic of Boston. Dr. Acuña-Villaorduña is interested in understanding the complex mechanisms leading to tuberculosis transmission in developing countries. His research focuses on investigating the ability of certain mycobacterial strains to survive in the environment and to produce infection and disease.
Websites
Education
Medicine-Internal, MD, Universidad Peruana Cayetano Heredia, 2003
Publications
Published on 9/10/2022
Sinha P, Lakshminarayanan SL, Cintron C, Narasimhan PB, Locks LM, Kulatilaka N, Maloomian K, Prakash Babu S, Carwile ME, Liu AF, Horsburgh CR, Acuna-Villaorduna C, Linas BP, Hochberg NS. Nutritional Supplementation Would Be Cost-Effective for Reducing Tuberculosis Incidence and Mortality in India: The Ration Optimization to Impede Tuberculosis (ROTI-TB) Model. Clin Infect Dis. 2022 Sep 10; 75(4):577-585. PMID: 34910141.
Published on 2/5/2022
Dhanani M, Goodrich C, Weinberg J, Acuna-Villaorduna C, Barlam TF. Antibiotic therapy completion for injection drug use-associated infective endocarditis at a center with routine addiction medicine consultation: a retrospective cohort study. BMC Infect Dis. 2022 Feb 05; 22(1):128. PMID: 35123439.
Published on 9/21/2020
Sinha P, Carwile M, Bhargava A, Cintron C, Acuna-Villaorduna C, Lakshminarayan S, Liu AF, Kulatilaka N, Locks L, Hochberg NS. How much do Indians pay for tuberculosis treatment? A cost analysis. Public Health Action. 2020 Sep 21; 10(3):110-117. PMID: 33134125.
Published on 10/31/2019
Fennelly KP, Acuna-Villaorduna C, Jones-Lopez E, Lindsley WG, Milton DK. Microbial Aerosols: New Diagnostic Specimens for Pulmonary Infections. Chest. 2020 03; 157(3):540-546. PMID: 31678308.
Published on 4/11/2019
Acuña-Villaorduña C, Ayakaka I, Schmidt-Castellani LG, Mumbowa F, Marques-Rodrigues P, Gaeddert M, White LF, Palaci M, Ellner JJ, Dietze R, Joloba M, Fennelly KP, Jones-López EC. Host Determinants of Infectiousness in Smear-Positive Patients With Pulmonary Tuberculosis. Open Forum Infect Dis. 2019 Jun; 6(6):ofz184. PMID: 31205972.
Published on 10/29/2018
Acuña-Villaorduña C, Schmidt-Castellani LG, Marques-Rodrigues P, White LF, Hadad DJ, Gaeddert M, Ellner JJ, Fennelly KP, Palaci M, Dietze R, Jones-López EC. Cough-aerosol cultures of Mycobacterium tuberculosis in the prediction of outcomes after exposure. A household contact study in Brazil. PLoS One. 2018; 13(10):e0206384. PMID: 30372480.
Published on 7/13/2018
Geadas C, Acuna-Villaorduna C, Mercier G, Kleinman MB, Horsburgh CR, Ellner JJ, Jacobson KR. FDG-PET/CT activity leads to the diagnosis of unsuspected TB: a retrospective study. BMC Res Notes. 2018 Jul 13; 11(1):464. PMID: 30001743.
Published on 1/18/2018
Acuña-Villaorduña C, Jones-López EC, Fregona G, Marques-Rodrigues P, Gaeddert M, Geadas C, Hadad DJ, White LF, Pereira Dutra Molina L, Vinhas S, Ribeiro-Rodrigues R, Salgame P, Palaci M, Alland D, Ellner JJ, Dietze R. Intensity of exposure to pulmonary tuberculosis determines risk of tuberculosis infection and disease. Eur Respir J. 2018 01; 51(1). PMID: 29348181.
Published on 6/16/2017
Acuna-Villaorduna C, Branch-Elliman W, Strymish J, Gupta K. Active identification of patients who are methicillin-resistant Staphylococcus aureus colonized is not associated with longer duration of vancomycin therapy. Am J Infect Control. 2017 Oct 01; 45(10):1081-1085. PMID: 28629753.
Published on 3/30/2016
Boum Y, Kim S, Orikiriza P, Acuña-Villaorduña C, Vinhas S, Bonnet M, Nyehangane D, Mwanga-Amumpaire J, Fennelly KP, Jones-López EC. Diagnostic Accuracy of the Small Membrane Filtration Method for Diagnosis of Pulmonary Tuberculosis in a High-HIV-Prevalence Setting. J Clin Microbiol. 2016 06; 54(6):1520-1527. PMID: 27030493.
View full list of 20 publications.