Carl G Streed MD MPH FACP
Assistant Professor, General Internal Medicine
801 Massachusetts Ave | (617) 414-7399

cjstreed@bu.edu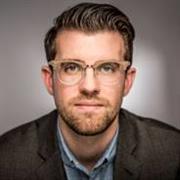 Sections
General Internal Medicine
Centers
Evans Center for Interdisciplinary Biomedical Research
Biography
Dr. Carl Streed Jr is an Assistant Professor at Boston University School of Medicine and the Research Lead for the Center for Transgender Medicine and Surgery at Boston Medical Center. After attending medical school and residency in Internal Medicine at Johns Hopkins he completed fellowship in General Internal Medicine at Brigham & Women's. Nationally, he has chaired the American Medical Association Advisory Committee on LGBTQ Issues, served on the board of GLMA: Health Professionals Advancing LGBTQ Equality, and currently serves as the President-Elect of the US Professional Association for Transgender Health.

To achieve equity in healthcare access, health, and community well-being, Dr. Streed actively incorporate the principles of diversity, equity, inclusion, and accessibility into his work as a clinician-investigator. As such, his personal and professional pursuit for a more equitable and inclusive society is focused on elevating voices often ignored and redistributing power. His clinical, training, advocacy, and research initiatives regarding the health and well-being of marginalized persons, particularly sexual and gender minority (e.g., lesbian, gay, bisexual, transgender, and queer [LGBTQ] persons) populations, have been used to influence and inform institutional, state, and federal policy as well as clinical care, academic research, and scholarship.

Dr. Streed's efforts to improve the health and well-being of sexual and gender minority individuals and communities have earned him several awards, notably from the University of Chicago and Johns Hopkins University Alumni Associations, the American Medical Association Foundation, the World Professional Association for Transgender Health, as well as recognition from the Obama White House.

As the Research Lead for the Center for Transgender Medicine and Surgery at Boston Medical Center he collaborates with researchers, clinicians, and communities to assess and address the health and well-being of transgender and gender diverse individuals.
Websites
Education
Medicine, MD, Johns Hopkins University School of Medicine, 2013
MPH, Harvard School of Public Health, 2018
Chemistry/Biological Sciences, BS, University of Chicago, 2007
Publications
Published on 7/29/2022
Suarez S, Lupez E, Demers L, Streed CG, Siegel J. Gender and Sexual Diverse Health Education: A Needs Assessment Among Internal Medicine Residents. LGBT Health. 2022 Jul 29. PMID: 35905057.
Published on 7/1/2022
Streed CG, Morgan JR, Gai MJ, Larochelle MR, Paasche-Orlow MK, Taylor JL. Prevalence of HIV Preexposure Prophylaxis Prescribing Among Persons With Commercial Insurance and Likely Injection Drug Use. JAMA Netw Open. 2022 Jul 01; 5(7):e2221346. PMID: 35819784.
Published on 5/28/2022
Streed CG. Health Communication and Sexual Orientation, Gender Identity, and Expression. Med Clin North Am. 2022 Jul; 106(4):589-600. PMID: 35725226.
Published on 4/1/2022
Zumwalt AC, Carter EE, Gell-Levey IM, Mulkey N, Streed CG, Siegel J. A Novel Curriculum Assessment Tool, Based on AAMC Competencies, to Improve Medical Education About Sexual and Gender Minority Populations. Acad Med. 2022 Apr 01; 97(4):524-528. PMID: 34108379.
Published on 3/14/2022
Vélez C, Casimiro I, Pitts R, Streed C, Paul S. Digestive Health in Sexual and Gender Minority Populations. Am J Gastroenterol. 2022 06 01; 117(6):865-875. PMID: 35537864.
Published on 2/23/2022
Mulcahy A, Streed CG, Wallisch AM, Batza K, Kurth N, Hall JP, McMaughan DJ. Gender Identity, Disability, and Unmet Healthcare Needs among Disabled People Living in the Community in the United States. Int J Environ Res Public Health. 2022 02 23; 19(5). PMID: 35270279.
Published on 10/28/2021
Gao JL, Streed CG, Thompson J, Dommasch ED, Peebles JK. Androgenetic alopecia in transgender and gender diverse populations: A review of therapeutics. J Am Acad Dermatol. 2021 Oct 28. PMID: 34756934.
Published on 9/24/2021
Burgess CM, Batchelder AW, Sloan CA, Ieong M, Streed CG. Impact of the COVID-19 pandemic on transgender and gender diverse health care. Lancet Diabetes Endocrinol. 2021 11; 9(11):729-731. PMID: 34570996.
Published on 9/22/2021
Braun HM, Jones EK, Walley AY, Siegel J, Streed CG. Characterizing Substance Use Disorders Among Transgender Adults Receiving Care at a Large Urban Safety Net Hospital. J Addict Med. 2022 Jul-Aug 01; 16(4):407-412. PMID: 34561349.
Published on 9/9/2021
Boehmer U, Jesdale BM, Streed CG, Agénor M. Intersectionality and cancer survivorship: Sexual orientation and racial/ethnic differences in physical and mental health outcomes among female and male cancer survivors. Cancer. 2022 01 15; 128(2):284-291. PMID: 34499367.
View full list of 61 publications.