Carl G Streed MD MPH FACP
Assistant Professor, General Internal Medicine
801 Massachusetts Ave | (617) 414-7399

cjstreed@bu.edu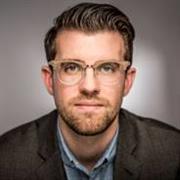 Sections
General Internal Medicine
Centers
Evans Center for Interdisciplinary Biomedical Research
Biography
Dr. Carl Streed, Jr. is an Assistant Professor at Chobanian and Avedisian School of Medicine and the Research Lead for the GenderCare Center at Boston Medical Center. After attending medical school and residency in Internal Medicine at Johns Hopkins he completed fellowship in General Internal Medicine at Brigham & Women's. Nationally, he has chaired the American Medical Association Advisory Committee on LGBTQ Issues, served on the board of GLMA: Health Professionals Advancing LGBTQ Equality, and currently serves as the President-Elect of the US Professional Association for Transgender Health.

To achieve equity in healthcare access, health, and community well-being, Dr. Streed actively incorporate the principles of diversity, equity, inclusion, and accessibility into his work as a clinician-investigator. As such, his personal and professional pursuit for a more equitable and inclusive society is focused on elevating voices often ignored and redistributing power. His clinical, training, advocacy, and research initiatives regarding the health and well-being of marginalized persons, particularly sexual and gender minority (e.g., lesbian, gay, bisexual, transgender, and queer [LGBTQ] persons) populations, have been used to influence and inform institutional, state, and federal policy as well as clinical care, academic research, and scholarship.

Dr. Streed's efforts to improve the health and well-being of sexual and gender minority individuals and communities have earned him several awards, notably from the University of Chicago and Johns Hopkins University Alumni Associations, the American Medical Association Foundation (twice), the World Professional Association for Transgender Health, as well as recognition from the Obama White House.

As the Research Lead for the GenderCare Center at Boston Medical Center he collaborates with researchers, clinicians, and communities to assess and address the health and well-being of transgender and gender diverse individuals.
Websites
Education
Medicine, MD, Johns Hopkins University School of Medicine, 2013
MPH, Harvard School of Public Health, 2018
Chemistry/Biological Sciences, BS, University of Chicago, 2007
Publications
Published on 6/1/2023
Restar A, Streed CG. Improving the cardiovascular health care of transgender and non-binary persons. Nat Rev Cardiol. 2023 Jun; 20(6):367-368. PMID: 37041344.
Published on 6/1/2023
Sutha K, Streed CG. Including sexual orientation and gender identity data to advance nephrology care. Nat Rev Nephrol. 2023 Jun; 19(6):355-356. PMID: 37002366.
Published on 5/19/2023
Streed CG, King D, Grasso C, Reisner SL, Mayer KH, Jasuja GK, Poteat T, Mukherjee M, Shapira-Daniels A, Cabral H, Tangpricha V, Paasche-Orlow MK, Benjamin EJ. Validation of an administrative algorithm for transgender and gender diverse persons against self-report data in electronic health records. J Am Med Inform Assoc. 2023 May 19; 30(6):1047-1055. PMID: 36921287.
Published on 5/17/2023
Deraz O, Caceres B, Streed CG, Beach LB, Jouven X, Touvier M, Goldberg M, Zins M, Empana JP. Sexual Minority Status Disparities in Life's Essential 8 and Life's Simple 7 Cardiovascular Health Scores: A French Nationwide Population-Based Study. J Am Heart Assoc. 2023 May 17; e028429. PMID: 37195318.
Published on 4/1/2023
Caceres BA, Sharma Y, Ravindranath R, Ensari I, Rosendale N, Doan D, Streed CG. Differences in Ideal Cardiovascular Health Between Sexual Minority and Heterosexual Adults. JAMA Cardiol. 2023 Apr 01; 8(4):335-346. PMID: 36811854.
Published on 3/3/2023
Streed CG, Perlson JE, Abrams MP, Lett E. On, With, By-Advancing Transgender Health Research and Clinical Practice. Health Equity. 2023; 7(1):161-165. PMID: 36895704.
Published on 3/1/2023
Streed CG. Assessing and Addressing the Well-being of Lesbian, Gay, Bisexual, Transgender, and Gender Nonconforming Younger Adults in China. JAMA Netw Open. 2023 Mar 01; 6(3):e232299. PMID: 36961470.
Published on 2/13/2023
Beach LB, Streed CG. Beyond Sex-Based Medicine in Cardiovascular Health Research and Practice. Circulation. 2023 Feb 14; 147(7):529-531. PMID: 36780385.
Published on 2/10/2023
Robertson ML, Carnahan JL, Streed CG. Caring for LGBTQ+ Older Adults at Home. J Gen Intern Med. 2023 May; 38(6):1538-1540. PMID: 36763203.
Published on 12/17/2022
Arrington-Sanders R, Connell NT, Coon D, Dowshen N, Goldman AL, Goldstein Z, Grimstad F, Javier NM, Kim E, Murphy M, Poteat T, Radix A, Schwartz A, St Amand C, Streed CG, Tangpricha V, Toribio M, Goldstein RH. Assessing and Addressing the Risk of Venous Thromboembolism Across the Spectrum of Gender Affirming Care: A Review. Endocr Pract. 2023 Apr; 29(4):272-278. PMID: 36539066.
View full list of 75 publications.