Carl G Streed MD MPH FACP
Assistant Professor, General Internal Medicine
801 Massachusetts Ave | (617) 414-7399

cjstreed@bu.edu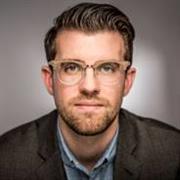 Sections
General Internal Medicine
Centers
Evans Center for Interdisciplinary Biomedical Research
Biography
Carl Streed Jr MD MPH is an Assistant Professor in the Boston University School of Medicine. After attending medical school and residency in Internal Medicine at Johns Hopkins he completed fellowship in General Internal Medicine at Brigham & Women's. Nationally, he has chaired the American Medical Association Advisory Committee on LGBTQ Issues and served on the board of GLMA: Health Professionals Advancing LGBTQ Equality. Carl's efforts to improve the health and well-being of sexual and gender minority individuals and communities have earned him several awards, notably from the University of Chicago Alumni Association, Johns Hopkins University Alumni Association, the American Medical Association Foundation, the World Professional Association for Transgender Health, as well as recognition from the Obama White House.

As the Research Lead for the Center for Transgender Medicine and Surgery at Boston Medical Center he collaborates with researchers, clinicians, and staff to assess and address the health and well-being of transgender and gender diverse individuals.
Websites
Education
Medicine, MD, Johns Hopkins University School of Medicine, 2013
MPH, Harvard School of Public Health, 2018
Chemistry, BS, University of Chicago, 2007
Publications
Published on 9/24/2021
Burgess CM, Batchelder AW, Sloan CA, Ieong M, Streed CG. Impact of the COVID-19 pandemic on transgender and gender diverse health care. Lancet Diabetes Endocrinol. 2021 Sep 24. PMID: 34570996.
Published on 9/22/2021
Braun HM, Jones EK, Walley AY, Siegel J, Streed CG. Characterizing Substance Use Disorders among Transgender Adults Receiving Care at a Large Urban Safety Net Hospital. J Addict Med. 2021 Sep 22. PMID: 34561349.
Published on 9/9/2021
Boehmer U, Jesdale BM, Streed CG, Agénor M. Intersectionality and cancer survivorship: Sexual orientation and racial/ethnic differences in physical and mental health outcomes among female and male cancer survivors. Cancer. 2021 Sep 09. PMID: 34499367.
Published on 8/26/2021
Streed CG, Hall JP, Boyd BA, Batza K, Kurth NK. Comparative Health Status and Characteristics of Respondents of the 2019-2020 National Survey on Health and Disability by Sexual and Gender Minority Status. LGBT Health. 2021 Aug 26. PMID: 34448601.
Published on 8/4/2021
Poteat TC, Divsalar S, Streed CG, Feldman JL, Bockting WO, Meyer IH. Cardiovascular Disease in a Population-Based Sample of Transgender and Cisgender Adults. Am J Prev Med. 2021 Aug 04. PMID: 34364725.
Published on 7/21/2021
Huber S, Ferrando C, Safer JD, Pang JHY, Streed CG, Priestley J, Culligan P. Development and Validation of Urological and Appearance Domains of the Post-affirming Surgery Form and Function Individual Reporting Measure (AFFIRM) for Transwomen following Genital Surgery. J Urol. 2021 Jul 21; 101097JU0000000000002141. PMID: 34288738.
Published on 7/8/2021
Streed CG, Beach LB, Caceres BA, Dowshen NL, Moreau KL, Mukherjee M, Poteat T, Radix A, Reisner SL, Singh V. Assessing and Addressing Cardiovascular Health in People Who Are Transgender and Gender Diverse: A Scientific Statement From the American Heart Association. Circulation. 2021 Aug 10; 144(6):e136-e148. PMID: 34235936.
Published on 7/1/2021
Mulkey N, Streed CG, Chubak BM. A Call to Update Standard of Care for Children With Differences in Sex Development. AMA J Ethics. 2021 07 01; 23(7):E550-556. PMID: 34351265.
Published on 6/30/2021
Grimstad F, Kremen J, Streed CG, Dalke KB. The Health Care of Adults with Differences in Sex Development or Intersex Traits Is Changing: Time to Prepare Clinicians and Health Systems. LGBT Health. 2021 Oct; 8(7):439-443. PMID: 34191611.
Published on 6/8/2021
Zumwalt AC, Carter EE, Gell-Levey IM, Mulkey N, Streed C, Siegel J. A Novel Curriculum Assessment Tool, Based on AAMC Competencies, to Improve Medical Education About Sexual and Gender Minority Populations. Acad Med. 2021 Jun 08. PMID: 34108379.
View full list of 55 publications.