Bradley A. Maron MD
Adjunct Instructor, Cardiovascular Medicine
Associate Professor, Medicine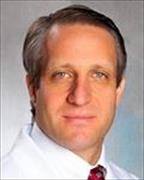 Sections
Cardiovascular Medicine
Biography
Dr. Bradley Allen Maron is a cardiovascular medicine specialist at Brigham and Women's Hospital (BWH) and an assistant professor of medicine at Harvard Medical School (HMS). In addition, he serves as a co-director of the Pulmonary Vascular Disease Center at VA Boston Healthcare System.
He received his medical degree from The Warren Alpert Medical School of Brown University and completed an internal medicine residency at Boston Medical Center. He then completed cardiovascular medicine research and clinical fellowship programs at BWH.
Other Positions
Websites
Education
Medicine, MD, Brown University, 2003
Psychology, BA, Williams College, 1997
Publications
Published on 10/13/2022
Zeder K, Banfi C, Steinrisser-Allex G, Maron BA, Humbert M, Lewis GD, Berghold A, Olschewski H, Kovacs G. Diagnostic, prognostic and differential-diagnostic relevance of pulmonary haemodynamic parameters during exercise: a systematic review. Eur Respir J. 2022 Oct; 60(4). PMID: 35332069.
Published on 7/14/2022
Maron BA, Wang RS, Carnethon MR, Rowin EJ, Loscalzo J, Maron BJ, Maron MS. What Causes Hypertrophic Cardiomyopathy? Am J Cardiol. 2022 Sep 15; 179:74-82. PMID: 35843734.
Published on 7/11/2022
Brittain EL, Thenappan T, Huston JH, Agrawal V, Lai YC, Dixon D, Ryan JJ, Lewis EF, Redfield MM, Shah SJ, Maron BA. Elucidating the Clinical Implications and Pathophysiology of Pulmonary Hypertension in Heart Failure With Preserved Ejection Fraction: A Call to Action: A Science Advisory From the American Heart Association. Circulation. 2022 Aug 16; 146(7):e73-e88. PMID: 35862198.
Published on 7/1/2022
Johnson SW, Gillmeyer KR, Bolton RE, McCullough MB, Qian SX, Maron BA, Klings ES, Wiener RS. Variable Monitoring of Veterans with Group 3 Pulmonary Hypertension Treated with Off-Label Pulmonary Vasodilator Therapy. Ann Am Thorac Soc. 2022 Jul; 19(7):1236-1239. PMID: 35312466.
Published on 6/21/2022
Jellis CL, Park MM, Abidov A, Borlaug BA, Brittain EL, Frantz R, Hassoun PM, Horn EM, Jaber WA, Jiwon K, Karas MG, Kwon D, Leopold JA, Maron B, Mathai SC, Mehra R, Rischard F, Rosenzweig EB, Tang WHW, Vanderpool R, Thomas JD. Comprehensive echocardiographic evaluation of the right heart in patients with pulmonary vascular diseases: the PVDOMICS experience. Eur Heart J Cardiovasc Imaging. 2022 Jun 21; 23(7):958-969. PMID: 34097027.
Published on 6/14/2022
Maron BA, Humbert M. HFp2EF: heart failure with pulmonary dysfunction and preserved ejection fraction? Eur Heart J. 2022 Jun 14; 43(23):2209-2211. PMID: 35466998.
Published on 5/11/2022
Alba GA, Samokhin AO, Wang RS, Wertheim BM, Haley KJ, Padera RF, Vargas SO, Rosas IO, Hariri LP, Shih A, Thompson BT, Mitchell RN, Maron BA. Pulmonary endothelial NEDD9 and the prothrombotic pathophenotype of acute respiratory distress syndrome due to SARS-CoV-2 infection. Pulm Circ. 2022 Apr; 12(2):e12071. PMID: 35599981.
Published on 4/28/2022
Rhodes CJ, Sweatt AJ, Maron BA. Harnessing Big Data to Advance Treatment and Understanding of Pulmonary Hypertension. Circ Res. 2022 Apr 29; 130(9):1423-1444. PMID: 35482840.
Published on 4/1/2022
Maron BA, Humbert M. Finding Pulmonary Arterial Hypertension-Switching to Offense to Mitigate Disease Burden. JAMA Cardiol. 2022 Apr 01; 7(4):369-370. PMID: 35234810.
Published on 3/14/2022
Maron BA, Choudhary G, Goldstein RL, Garshick E, Jankowich M, Tucker TJS, LaCerda KA, Hattler B, Dempsey EC, Sadikot RT, Shapiro S, Rounds SI, Goldstein RH. Tadalafil for veterans with chronic obstructive pulmonary disease-pulmonary hypertension: A multicenter, placebo-controlled randomized trial. Pulm Circ. 2022 Jan; 12(1):e12043. PMID: 35506072.
View full list of 162 publications.