Bradley A. Maron MD
Adjunct Instructor, Cardiovascular Medicine
Voluntary Associate Professor, Medicine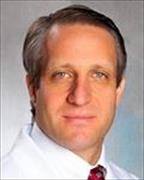 Sections
Cardiovascular Medicine
Biography
Dr. Bradley Allen Maron is a cardiovascular medicine specialist at Brigham and Women's Hospital (BWH) and an assistant professor of medicine at Harvard Medical School (HMS). In addition, he serves as a co-director of the Pulmonary Vascular Disease Center at VA Boston Healthcare System.
He received his medical degree from The Warren Alpert Medical School of Brown University and completed an internal medicine residency at Boston Medical Center. He then completed cardiovascular medicine research and clinical fellowship programs at BWH.
Other Positions
Websites
Education
Medicine, MD, Brown University, 2003
Psychology, BA, Williams College, 1997
Publications
Published on 5/2/2023
Wang RS, Rowin EJ, Maron BJ, Maron MS, Maron BA. A novel patient-patient network medicine approach to refine hypertrophic cardiomyopathy subgrouping: implications for risk stratification. Cardiovasc Res. 2023 May 02; 119(3):e125-e127. PMID: 37129987.
Published on 5/1/2023
Kim JM, Maron BA. A 65-Year-Old Woman With Dyspnea and Recurrent Abdominal Distension. JAMA Cardiol. 2023 May 01; 8(5):510. PMID: 37018008.
Published on 4/16/2023
Brown JY, Drakeley S, Duncan M, Knapp WP, Schefter ZJ, Barker N, Rouse CE, Maron B, Edelman ER, Valente AM, Economy KE. Moderate intensity exercise in pregnant patients with cardiovascular disease: A pilot study. Am Heart J. 2023 Apr 16; 262:66-74. PMID: 37072104.
Published on 4/7/2023
Maron BA. Revised Definition of Pulmonary Hypertension and Approach to Management: A Clinical Primer. J Am Heart Assoc. 2023 Apr 18; 12(8):e029024. PMID: 37026538.
Published on 4/4/2023
Aktaa S, Gale CP, Brida M, Giannakoulas G, Kovacs G, Adir Y, Benza RL, Böhm M, Coats A, D'Alto M, Escribano-Subias P, Ferrari P, Galiè N, Gibbs JSR, Gin-Sing W, Hoeper MM, Humbert M, Lang IM, Maron BA, Meszaros G, Noordegraaf AV, Price LC, Pepke-Zaba J, Rådegran G, Reis A, Sitbon O, Torbicki A, Ulrich S, Rosenkranz S, Delcroix M. European Society of Cardiology quality indicators for the care and outcomes of adults with pulmonary arterial hypertension. Developed in collaboration with the Heart Failure Association of the European Society of Cardiology. Eur J Heart Fail. 2023 Apr; 25(4):469-477. PMID: 36924171.
Published on 2/22/2023
Wertheim BM, Wang RS, Guillermier C, Hütter CV, Oldham WM, Menche J, Steinhauser ML, Maron BA. Proline and glucose metabolic reprogramming supports vascular endothelial and medial biomass in pulmonary arterial hypertension. JCI Insight. 2023 Feb 22; 8(4). PMID: 36626231.
Published on 2/16/2023
Wang RS, Maron BA, Loscalzo J. Multiomics Network Medicine Approaches to Precision Medicine and Therapeutics in Cardiovascular Diseases. Arterioscler Thromb Vasc Biol. 2023 Apr; 43(4):493-503. PMID: 36794589.
Published on 2/6/2023
Kheyfets VO, Sweatt AJ, Gomberg-Maitland M, Ivy DD, Condliffe R, Kiely DG, Lawrie A, Maron BA, Zamanian RT, Stenmark KR. Computational platform for doctor-artificial intelligence cooperation in pulmonary arterial hypertension prognostication: a pilot study. ERJ Open Res. 2023 Jan; 9(1). PMID: 36776484.
Published on 1/1/2023
Chouvarine P, Hysko K, Chan SY, Oliveira P, Maron BA, Kourembanas S, Hansmann G. Second International Pulmonary Hypertension/Heart Failure Symposium-Structural heart disease, right ventricular dysfunction, and stem cell therapy: The European Pediatric Pulmonary Vascular Disease Network. Pulm Circ. 2023 Jan; 13(1):e12175. PMID: 36628260.
Published on 12/22/2022
Benincasa G, Napoli C, Loscalzo J, Maron BA. Pursuing functional biomarkers in complex disease: Focus on pulmonary arterial hypertension. Am Heart J. 2023 Apr; 258:96-113. PMID: 36565787.
View full list of 178 publications.