Benjamin P. Linas MD
Professor, Infectious Diseases
Associate Professor, Epidemiology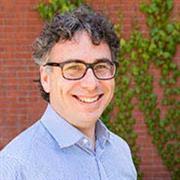 Sections
Infectious Diseases
Biography
Dr. Linas is a national leader in hepatitis-C virus (HCV) infection and HCV/HIV co-infection comparative- and cost-effectiveness research using computational biology, clinical epidemiology and clinical economics methods. Dr. Linas has an excellent track record of productivity, ample funding from the NIH and CDC, and a growing core of successful trainees. Dr. Linas directs the HIV/HCV core of the Center for Health Economics of Treatment Interventions for Substance Use Disorders, HCV, and HIV, funded by the National Institute on Drug Abuse (NIDA) in collaboration with Cornell, U Penn and Miami.
Education
Medicine, MD, New York University School of Medicine, 2000
Clinical Evaluation/Research, MPH, Harvard School of Public Health, 2006
Economics, BA, Yale University, 1995
Publications
Published on 11/1/2022
Morgan JR, Murphy SM, Assoumou SA, Linas BP. Estimating Absenteeism Related to Nonalcohol Substance Use in a US National Cohort of Full-Time Employees. J Occup Environ Med. 2022 Nov 01; 64(11):899-904. PMID: 35901222.
Published on 9/10/2022
Sinha P, Lakshminarayanan SL, Cintron C, Narasimhan PB, Locks LM, Kulatilaka N, Maloomian K, Prakash Babu S, Carwile ME, Liu AF, Horsburgh CR, Acuna-Villaorduna C, Linas BP, Hochberg NS. Nutritional Supplementation Would Be Cost-Effective for Reducing Tuberculosis Incidence and Mortality in India: The Ration Optimization to Impede Tuberculosis (ROTI-TB) Model. Clin Infect Dis. 2022 Sep 10; 75(4):577-585. PMID: 34910141.
Published on 8/24/2022
Barocas JA, Savinkina A, Lodi S, Epstein RL, Bouton TC, Sperring H, Hsu HE, Jacobson KR, Schechter-Perkins EM, Linas BP, White LF. Projected Long-Term Impact of the Coronavirus Disease 2019 (COVID-19) Pandemic on Hepatitis C Outcomes in the United States: A Modeling Study. Clin Infect Dis. 2022 Aug 24; 75(1):e1112-e1119. PMID: 34499124.
Published on 6/23/2022
Zhong H, Brandeau ML, Yazdi GE, Wang J, Nolen S, Hagan L, Thompson WW, Assoumou SA, Linas BP, Salomon JA. Metamodeling for Policy Simulations with Multivariate Outcomes. Med Decis Making. 2022 Oct; 42(7):872-884. PMID: 35735216.
Published on 6/18/2022
Epstein RL, Wang J, White LF, Kapadia SN, Morgan JR, Bao Y, Linas BP. Medicaid Hepatitis C Virus Treatment Policies: Impact on Testing and Treatment in the Commercially Insured. Am J Prev Med. 2022 Sep; 63(3):e87-e98. PMID: 35725599.
Published on 5/17/2022
Assoumou SA, Peterson A, Ginman E, James T, Pierre CM, Hamilton S, Chapman S, Goldie J, Koenig R, Mendez-Escobar E, Leaver H, Graham R, Crichlow R, Weaver T, Cotterell S, Valdez G, De Las Nueces D, Scott NA, Linas BP, Cherry PM. Addressing Inequities in SARS-CoV-2 Vaccine Uptake: The Boston Medical Center Health System Experience. Ann Intern Med. 2022 Jun; 175(6):879-884. PMID: 35576586.
Published on 4/25/2022
Haukoos JS, Rowan SE, Galbraith JW, Rothman RE, Hsieh YH, Hopkins E, Houk RA, Toerper MF, Kamis KF, Morgan JR, Linas BP, Al-Tayyib AA, Gardner EM, Lyons MS, Sabel AL, White DAE, Wyles DL. The Determining Effective Testing in Emergency Departments and Care Coordination on Treatment Outcomes (DETECT) for Hepatitis C (Hep C) Screening Trial: rationale and design of a multi-center pragmatic randomized clinical trial of hepatitis C screening in emergency departments. Trials. 2022 Apr 25; 23(1):354. PMID: 35468807.
Published on 4/12/2022
Savinkina A, Madushani RWMA, Eftekhari Yazdi G, Wang J, Barocas JA, Morgan JR, Assoumou SA, Walley AY, Linas BP, Murphy SM. Population-level impact of initiating pharmacotherapy and linking to care people with opioid use disorder at inpatient medically managed withdrawal programs: an effectiveness and cost-effectiveness analysis. Addiction. 2022 Sep; 117(9):2450-2461. PMID: 35315162.
Published on 4/8/2022
Cramer EY, Ray EL, Lopez VK, Bracher J, Brennen A, Castro Rivadeneira AJ, Gerding A, Gneiting T, House KH, Huang Y, Jayawardena D, Kanji AH, Khandelwal A, Le K, Mühlemann A, Niemi J, Shah A, Stark A, Wang Y, Wattanachit N, Zorn MW, Gu Y, Jain S, Bannur N, Deva A, Kulkarni M, Merugu S, Raval A, Shingi S, Tiwari A, White J, Abernethy NF, Woody S, Dahan M, Fox S, Gaither K, Lachmann M, Meyers LA, Scott JG, Tec M, Srivastava A, George GE, Cegan JC, Dettwiller ID, England WP, Farthing MW, Hunter RH, Lafferty B, Linkov I, Mayo ML, Parno MD, Rowland MA, Trump BD, Zhang-James Y, Chen S, Faraone SV, Hess J, Morley CP, Salekin A, Wang D, Corsetti SM, Baer TM, Eisenberg MC, Falb K, Huang Y, Martin ET, McCauley E, Myers RL, Schwarz T, Sheldon D, Gibson GC, Yu R, Gao L, Ma Y, Wu D, Yan X, Jin X, Wang YX, Chen Y, Guo L, Zhao Y, Gu Q, Chen J, Wang L, Xu P, Zhang W, Zou D, Biegel H, Lega J, McConnell S, Nagraj VP, Guertin SL, Hulme-Lowe C, Turner SD, Shi Y, Ban X, Walraven R, Hong QJ, Kong S, van de Walle A, Turtle JA, Ben-Nun M, Riley S, Riley P, Koyluoglu U, DesRoches D, Forli P, Hamory B, Kyriakides C, Leis H, Milliken J, Moloney M, Morgan J, Nirgudkar N, Ozcan G, Piwonka N, Ravi M, Schrader C, Shakhnovich E, Siegel D, Spatz R, Stiefeling C, Wilkinson B, Wong A, Cavany S, España G, Moore S, Oidtman R, Perkins A, Kraus D, Kraus A, Gao Z, Bian J, Cao W, Lavista Ferres J, Li C, Liu TY, Xie X, Zhang S, Zheng S, Vespignani A, Chinazzi M, Davis JT, Mu K, Pastore Y Piontti A, Xiong X, Zheng A, Baek J, Farias V, Georgescu A, Levi R, Sinha D, Wilde J, Perakis G, Bennouna MA, Nze-Ndong D, Singhvi D, Spantidakis I, Thayaparan L, Tsiourvas A, Sarker A, Jadbabaie A, Shah D, Della Penna N, Celi LA, Sundar S, Wolfinger R, Osthus D, Castro L, Fairchild G, Michaud I, Karlen D, Kinsey M, Mullany LC, Rainwater-Lovett K, Shin L, Tallaksen K, Wilson S, Lee EC, Dent J, Grantz KH, Hill AL, Kaminsky J, Kaminsky K, Keegan LT, Lauer SA, Lemaitre JC, Lessler J, Meredith HR, Perez-Saez J, Shah S, Smith CP, Truelove SA, Wills J, Marshall M, Gardner L, Nixon K, Burant JC, Wang L, Gao L, Gu Z, Kim M, Li X, Wang G, Wang Y, Yu S, Reiner RC, Barber R, Gakidou E, Hay SI, Lim S, Murray C, Pigott D, Gurung HL, Baccam P, Stage SA, Suchoski BT, Prakash BA, Adhikari B, Cui J, Rodríguez A, Tabassum A, Xie J, Keskinocak P, Asplund J, Baxter A, Oruc BE, Serban N, Arik SO, Dusenberry M, Epshteyn A, Kanal E, Le LT, Li CL, Pfister T, Sava D, Sinha R, Tsai T, Yoder N, Yoon J, Zhang L, Abbott S, Bosse NI, Funk S, Hellewell J, Meakin SR, Sherratt K, Zhou M, Kalantari R, Yamana TK, Pei S, Shaman J, Li ML, Bertsimas D, Skali Lami O, Soni S, Tazi Bouardi H, Ayer T, Adee M, Chhatwal J, Dalgic OO, Ladd MA, Linas BP, Mueller P, Xiao J, Wang Y, Wang Q, Xie S, Zeng D, Green A, Bien J, Brooks L, Hu AJ, Jahja M, McDonald D, Narasimhan B, Politsch C, Rajanala S, Rumack A, Simon N, Tibshirani RJ, Tibshirani R, Ventura V, Wasserman L, O'Dea EB, Drake JM, Pagano R, Tran QT, Ho LST, Huynh H, Walker JW, Slayton RB, Johansson MA, Biggerstaff M, Reich NG. Evaluation of individual and ensemble probabilistic forecasts of COVID-19 mortality in the United States. Proc Natl Acad Sci U S A. 2022 Apr 12; 119(15):e2113561119. PMID: 35394862.
Published on 4/3/2022
Adams JW, Savinkina A, Fox A, Behrends CN, Madushani RWMA, Wang J, Chatterjee A, Walley AY, Barocas JA, Linas BP. Modeling the cost-effectiveness and impact on fatal overdose and initiation of buprenorphine-naloxone treatment at syringe service programs. Addiction. 2022 Oct; 117(10):2635-2648. PMID: 35315148.
View full list of 135 publications.