Benjamin P. Linas MD
Professor, Infectious Diseases
Associate Professor, Epidemiology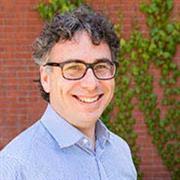 Sections
Infectious Diseases
Biography
Dr. Linas is a national leader in hepatitis-C virus (HCV) infection and HCV/HIV co-infection comparative- and cost-effectiveness research using computational biology, clinical epidemiology and clinical economics methods. Dr. Linas has an excellent track record of productivity, ample funding from the NIH and CDC, and a growing core of successful trainees. Dr. Linas directs the HIV/HCV core of the Center for Health Economics of Treatment Interventions for Substance Use Disorders, HCV, and HIV, funded by the National Institute on Drug Abuse (NIDA) in collaboration with Cornell, U Penn and Miami.
Education
Medicine, MD, New York University School of Medicine, 2000
Clinical Evaluation/Research, MPH, Harvard School of Public Health, 2006
Economics, BA, Yale University, 1995
Publications
Published on 9/21/2021
Linas BP. Ending HIV in the United States Will Require a Substantial Financial Commitment. Ann Intern Med. 2021 Sep 21. PMID: 34543585.
Published on 9/9/2021
Barocas JA, Savinkina A, Lodi S, Epstein RL, Bouton TC, Sperring H, Hsu HE, Jacobson KR, Schechter-Perkins EM, Linas BP, White LF. Projected long-term impact of the COVID-19 pandemic on hepatitis C outcomes in the United States: a modelling study. Clin Infect Dis. 2021 Sep 09. PMID: 34499124.
Published on 8/2/2021
Toumi A, Zhao H, Chhatwal J, Linas BP, Ayer T. Association of Limited In-Person Attendance in US National Football League and National Collegiate Athletic Association Games With County-Level COVID-19 Cases. JAMA Netw Open. 2021 08 02; 4(8):e2119621. PMID: 34402891.
Published on 6/1/2021
Freiman JM, Fatch R, Cheng D, Emenyonu N, Ngabirano C, Geadas C, Adong J, Muyindike WR, Linas BP, Jacobson KR, Hahn JA. Prevalence of elevated liver transaminases and their relationship with alcohol use in people living with HIV on anti-retroviral therapy in Uganda. PLoS One. 2021; 16(6):e0250368. PMID: 34061870.
Published on 5/21/2021
Morgan JR, Walley AY, Murphy SM, Chatterjee A, Hadland SE, Barocas J, Linas BP, Assoumou SA. Characterizing initiation, use, and discontinuation of extended-release buprenorphine in a nationally representative United States commercially insured cohort. Drug Alcohol Depend. 2021 08 01; 225:108764. PMID: 34051547.
Published on 5/20/2021
Epstein RL, Sperring H, Hofman M, Lodi S, White LF, Barocas JA, Bouton TC, Xiao Y, Hsu HE, Miller NS, Linas BP, Marathe JG. Time to SARS-CoV-2 PCR Clearance in Immunocompromising Conditions: Is Test-Based Removal From Isolation Necessary in Severely Immunocompromised Individuals? Open Forum Infect Dis. 2021 Jun; 8(6):ofab164. PMID: 34189164.
Published on 5/6/2021
Sinha P, Linas BP. Combination therapy with tocilizumab and dexamethasone cost-effectively reduces Coronavirus disease 2019 mortality. Clin Infect Dis. 2021 May 06. PMID: 33956936.
Published on 3/22/2021
Assoumou SA, Paniagua SM, Gonzalez P, Wang J, Beckwith CG, White LF, Taylor JL, Coogan K, Samet JH, Linas BP. HIV Pre-exposure Prophylaxis and Buprenorphine at a Drug Detoxification Center During the Opioid Epidemic: Opportunities and Challenges. AIDS Behav. 2021 Aug; 25(8):2591-2598. PMID: 33751315.
Published on 2/15/2021
Morgan JR, Savinkina A, Pires Dos Santos AG, Xue Z, Shilton S, Linas B. HCV Viral Load Greater Than 1000 IU/ml at Time of Virologic Failure in Direct-Acting Antiviral-Treated Patients. Adv Ther. 2021 03; 38(3):1690-1700. PMID: 33590445.
Published on 2/1/2021
Linas BP, Savinkina A, Madushani RWMA, Wang J, Eftekhari Yazdi G, Chatterjee A, Walley AY, Morgan JR, Epstein RL, Assoumou SA, Murphy SM, Schackman BR, Chrysanthopoulou SA, White LF, Barocas JA. Projected Estimates of Opioid Mortality After Community-Level Interventions. JAMA Netw Open. 2021 02 01; 4(2):e2037259. PMID: 33587136.
View full list of 116 publications.