Benjamin P. Linas MD
Professor, Infectious Diseases
Associate Professor, Epidemiology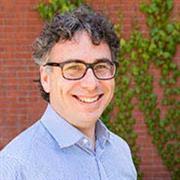 Sections
Infectious Diseases
Biography
Dr. Linas is a national leader in hepatitis-C virus (HCV) infection and HCV/HIV co-infection comparative- and cost-effectiveness research using computational biology, clinical epidemiology and clinical economics methods. Dr. Linas has an excellent track record of productivity, ample funding from the NIH and CDC, and a growing core of successful trainees. Dr. Linas directs the HIV/HCV core of the Center for Health Economics of Treatment Interventions for Substance Use Disorders, HCV, and HIV, funded by the National Institute on Drug Abuse (NIDA) in collaboration with Cornell, U Penn and Miami.
Education
Medicine, MD, New York University School of Medicine, 2000
Clinical Evaluation/Research, MPH, Harvard School of Public Health, 2006
Economics, BA, Yale University, 1995
Publications
Published on 5/2/2023
Barocas JA, Nall SK, Axelrath S, Pladsen C, Boyer A, Kral AH, Meehan AA, Savinkina A, Peery D, Bien M, Agnew-Brune C, Goldshear J, Chiang J, Linas BP, Gonsalves G, Bluthenthal RN, Mosites E. Population-Level Health Effects of Involuntary Displacement of People Experiencing Unsheltered Homelessness Who Inject Drugs in US Cities. JAMA. 2023 May 02; 329(17):1478-1486. PMID: 37036716.
Published on 4/3/2023
Chatterjee A, Weitz M, Savinkina A, Macmadu A, Madushani RWMA, Potee RA, Ryan D, Murphy SM, Walley AY, Linas BP. Estimated Costs and Outcomes Associated With Use and Nonuse of Medications for Opioid Use Disorder During Incarceration and at Release in Massachusetts. JAMA Netw Open. 2023 Apr 03; 6(4):e237036. PMID: 37058306.
Published on 4/3/2023
Jawa R, Tin Y, Nall S, Calcaterra SL, Savinkina A, Marks LR, Kimmel SD, Linas BP, Barocas JA. Estimated Clinical Outcomes and Cost-effectiveness Associated With Provision of Addiction Treatment in US Primary Care Clinics. JAMA Netw Open. 2023 Apr 03; 6(4):e237888. PMID: 37043198.
Published on 3/10/2023
Tamlyn AL, Tjilos M, Bosch NA, Barnett KG, Perkins RB, Walkey A, Assoumou SA, Linas BP, Drainoni ML. At the intersection of trust and mistrust: A qualitative analysis of motivators and barriers to research participation at a safety-net hospital. Health Expect. 2023 Jun; 26(3):1118-1126. PMID: 36896842.
Published on 2/24/2023
Mustanski B, Saber R, Jones JP, Macapagal K, Benbow N, Li DH, Brown CH, Janulis P, Smith JD, Marsh E, Schackman BR, Linas BP, Madkins K, Swann G, Dean A, Bettin E, Savinkina A. Keep It Up! 3.0: Study protocol for a type III hybrid implementation-effectiveness cluster-randomized trial. Contemp Clin Trials. 2023 Apr; 127:107134. PMID: 36842763.
Published on 2/16/2023
Tjilos M, Tamlyn AL, Ragan EJ, Assoumou SA, Barnett KG, Martin P, Perkins RB, Linas BP, Drainoni ML. "Community members have more impact on their neighbors than celebrities": leveraging community partnerships to build COVID-19 vaccine confidence. BMC Public Health. 2023 Feb 16; 23(1):350. PMID: 36797724.
Published on 2/1/2023
Epstein RL, Pramanick T, Baptiste D, Buzzee B, Reese PP, Linas BP, Sawinski D. A Microsimulation Study of the Cost-Effectiveness of Hepatitis C Virus Screening Frequencies in Hemodialysis Centers. J Am Soc Nephrol. 2023 Feb 01; 34(2):205-219. PMID: 36735375.
Published on 1/27/2023
Rowan SE, Haukoos J, Kamis KF, Hopkins E, Gravitz S, Lyle C, Al-Tayyib AA, Gardner EM, Galbraith JW, Hsieh YH, Lyons MS, Rothman RE, White DAE, Morgan JR, Linas BP, Sabel AL, Wyles DL. The Determining Effective Testing in Emergency Departments and Care Coordination on Treatment Outcomes (DETECT) for Hepatitis C (Hep C) Linkage-to-Care Trial: rationale and design of an emergency department-based randomized clinical trial of linkage-to-care strategies for hepatitis C. Trials. 2023 Jan 27; 24(1):63. PMID: 36707909.
Published on 1/24/2023
Sowah LA, Smeaton L, Brates I, Bhattacharya D, Linas B, Kreter B, Wagner-Cardoso S, Solomon S, Sulkowski M, Robbins GK. Perspectives on Adherence from the ACTG 5360 MINMON Trial: A Minimum Monitoring Approach with 12 Weeks of Sofosbuvir/Velpatasvir in Chronic Hepatitis C Treatment. Clin Infect Dis. 2023 Jan 24. PMID: 36694361.
Published on 12/16/2022
Zambrano S, Davis M, Leeds DR, Noronha K, McLaughlin A, Burns RH, Mulvey E, Linas BP, Assoumou SA. Laboratory test trends within 72 hours of hospital admission associated with death among COVID-19 patients. Medicine (Baltimore). 2022 Dec 16; 101(50):e31154. PMID: 36550914.
View full list of 154 publications.