Anthony Charles Breu MD
Adjunct Assistant Professor, General Internal Medicine
Assistant Professor, Medicine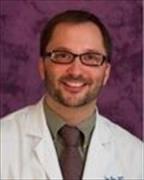 Sections
General Internal Medicine
Biography
Anthony C. Breu, MD is an Adjunct Assistant Professor in the department of Medicine in General Internal Medicine at the Boston University School of Medicine. He is also a full-time Assistant Professor of Medicine at Harvard Medical School. Dr. Breu has received numerous awards for his teaching and has held leadership positions at the VA Hospital and the Center for Bioethics since 2013.
Other Positions
Websites
Education
Medicine-Internal, MD, Brown University School of Medicine, 2006
Publications
Published on 8/13/2021
Rodman A, Breu AC. The Last Breath: Historical Controversies Surrounding Determination of Cardiopulmonary Death. Chest. 2021 Aug 13. PMID: 34400157.
Published on 8/1/2021
Bilal M, Aby ES, Mahmood S, Chiang AL, Breu AC, Charabaty A. Standardized reporting of gastroenterology-related social media scholarship for career advancement. Nat Rev Gastroenterol Hepatol. 2021 08; 18(8):519-520. PMID: 34099909.
Published on 5/1/2021
Barlow B, Barlow A, Breu AC. Things We Do for No Reason™: Universal Venous Thromboembolism Chemoprophylaxis in Low-Risk Hospitalized Medical Patients. J Hosp Med. 2021 05; 16(5):301-303. PMID: 33357322.
Published on 11/1/2020
Clark K, Goldstein R, Maron B, Breu AC. A Veteran Presenting With Chronic Progressive Dyspnea on Exertion. Fed Pract. 2020 Nov; 37(11):522-526. PMID: 33328718.
Published on 10/1/2020
Jaffe RC, O'Glasser AY, Brooks M, Chapman M, Breu AC, Wray CM. Your @Attending Will #Tweet You Now: Using Twitter in Medical Education. Acad Med. 2020 10; 95(10):1618. PMID: 32195691.
Published on 7/5/2020
Mikolajczyk AE, Ufere N, Breu AC, Parikh ND, Garcia-Tsao G, Tapper EB. #LiverTwitter: An Emerging Tool for Liver Education and Research. Hepatol Commun. 2020 Aug; 4(8):1229-1233. PMID: 32766481.
Published on 5/1/2020
Breu AC. From Tweetstorm to Tweetorials: Threaded Tweets as a Tool for Medical Education and Knowledge Dissemination. Semin Nephrol. 2020 May; 40(3):273-278. PMID: 32560775.
Published on 4/7/2020
Kanjee Z, Bauer KA, Breu AC, Burns R. Should You Treat This Acutely Ill Medical Inpatient With Venous Thromboembolism Chemoprophylaxis?: Grand Rounds Discussion From Beth Israel Deaconess Medical Center. Ann Intern Med. 2020 04 07; 172(7):484-491. PMID: 32252085.
Published on 4/1/2020
Reese Z, Weller J, Rangachari D, Schlechter B, Breu AC. A Veteran Presenting With Altered Mental Status and Clonus. Fed Pract. 2020 Apr; 37(4):165-169. PMID: 32322147.
Published on 1/1/2020
Kearney L, Swamy L, Brock M, Wiener R, Strymish J, Huang Q, Breu AC. A Veteran With a Solitary Pulmonary Nodule. Fed Pract. 2020 Jan; 37(1):38-41. PMID: 32047354.
View full list of 42 publications.