Anne Beckett MD
Assistant Professor, General Internal Medicine
801 Massachusetts Ave | (617) 414-7399

annegb@bu.edu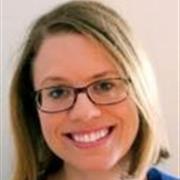 Sections
General Internal Medicine
Biography
Dr. Anne Beckett is an internal medicine/pediatric specialist in Boston, Massachusetts and is affiliated with Brigham and Women's Hospital. She received her medical degree from Yale University School of Medicine and has been in practice between 3-5 years.
Education
Medicine, MD, Yale University School of Medicine, 2014
MPH, Harvard School of Public Health, 2019
Social Studies, AB, Harvard University, 2004
Publications
Published on 3/23/2022
Beckett AG, Viaud L, Heisler M, Mukherjee J. Misusing Public Health as a Pretext to End Asylum - Title 42. N Engl J Med. 2022 Apr 21; 386(16):e41. PMID: 35320660.
Published on 2/17/2016
Beckett AG, Humphries D, Jerome JG, Teng JE, Ulysse P, Ivers LC. Acceptability and use of ready-to-use supplementary food compared to corn-soy blend as a targeted ration in an HIV program in rural Haiti: a qualitative study. AIDS Res Ther. 2016; 13:11. PMID: 26893605.
View full list of 2 publications.