Andrew Moraco MD, MS
Adjunct Assistant Professor, General Internal Medicine
72 East Concord Street, L-315 | (617) 789-2545

ahmoraco@bu.edu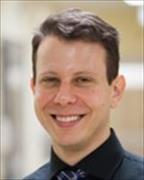 Sections
General Internal Medicine
Websites
Education
Medicine, MD, Brown University School of Medicine, 2010
Chemistry, MS, Yale University, 2005
Chemistry, BA, Colby-Sawyer College, 2003
Publications
Published on 6/8/2022
El Mouhayyar C, Dewald J, Cabrales J, Tighiouart H, Moraco AH, Jaber BL, Balakrishnan VS. Factors Associated with Severity of Acute Kidney Injury and Adverse Outcomes in Critically Ill Patients with COVID-19. Nephron. 2022; 146(6):584-592. PMID: 35675790.
Published on 3/21/2022
Barrett CD, Moore HB, Moore EE, Benjamin Christie D, Orfanos S, Anez-Bustillos L, Jhunjhunwala R, Hussain S, Shaefi S, Wang J, Hajizadeh N, Baedorf-Kassis EN, Al-Shammaa A, Capers K, Banner-Goodspeed V, Wright FL, Bull T, Moore PK, Nemec H, Thomas Buchanan J, Nonnemacher C, Rajcooar N, Ramdeo R, Yacoub M, Guevara A, Espinal A, Hattar L, Moraco A, McIntyre R, Talmor DS, Sauaia A, Yaffe MB. MUlticenter STudy of tissue plasminogen activator (alteplase) use in COVID-19 severe respiratory failure (MUST COVID): A retrospective cohort study. Res Pract Thromb Haemost. 2022 Feb; 6(2):e12669. PMID: 35341072.
Published on 10/21/2020
Stone JH, Frigault MJ, Serling-Boyd NJ, Fernandes AD, Harvey L, Foulkes AS, Horick NK, Healy BC, Shah R, Bensaci AM, Woolley AE, Nikiforow S, Lin N, Sagar M, Schrager H, Huckins DS, Axelrod M, Pincus MD, Fleisher J, Sacks CA, Dougan M, North CM, Halvorsen YD, Thurber TK, Dagher Z, Scherer A, Wallwork RS, Kim AY, Schoenfeld S, Sen P, Neilan TG, Perugino CA, Unizony SH, Collier DS, Matza MA, Yinh JM, Bowman KA, Meyerowitz E, Zafar A, Drobni ZD, Bolster MB, Kohler M, D'Silva KM, Dau J, Lockwood MM, Cubbison C, Weber BN, Mansour MK. Efficacy of Tocilizumab in Patients Hospitalized with Covid-19. N Engl J Med. 2020 12 10; 383(24):2333-2344. PMID: 33085857.
Published on 9/1/2020
Barrett CD, Oren-Grinberg A, Chao E, Moraco AH, Martin MJ, Reddy SH, Ilg AM, Jhunjhunwala R, Uribe M, Moore HB, Moore EE, Baedorf-Kassis EN, Krajewski ML, Talmor DS, Shaefi S, Yaffe MB. Rescue therapy for severe COVID-19-associated acute respiratory distress syndrome with tissue plasminogen activator: A case series. J Trauma Acute Care Surg. 2020 09; 89(3):453-457. PMID: 32427773.
Published on 1/1/2020
Moraco AH, Kopec SE, Lilly CM. Lilly CM, Mayo PH, Koenig SJ, Irwin RS, eds. Irwin and Rippe's Ultrasonography for Management of the Critically Ill. Wolters Kluwer. Philadelphia. 2020; Chapter 19.
Published on 4/17/2019
Mericliler M, Shnawa A, Al-Qaysi D, Fleisher J, Moraco A. Oxacillin-induced leukocytoclastic vasculitis. IDCases. 2019; 17:e00539. PMID: 31384556.
Published on 2/12/2015
Moraco AH, Banauch G, Kopec S. A 46-Year-Old Woman With Dyspnea From an Inhalational Exposure, Triggering Thyroid Storm and Subsequent Multi-Organ System Failure. J Intensive Care Med. 2015 Dec; 30(8):518-20. PMID: 25680979.
Published on 10/17/2014
Moraco AH, Kornfeld H. Cell death and autophagy in tuberculosis. Semin Immunol. 2014 Dec; 26(6):497-511. PMID: 25453227.
View full list of 8 publications.