Andrew Berical MD
Assistant Professor, Pulmonary, Allergy, Sleep & Critical Care Medicine
72 E. Concord Street | (617) 358-2800

aberical@bu.edu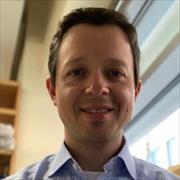 Sections
Pulmonary, Allergy, Sleep & Critical Care Medicine
Centers
Center for Regenerative Medicine
Pulmonary Center
Education
Medicine, MD, Tufts University School of Medicine, 2013
Medical Science, MA, Boston University School of Medicine, 2009
Chemistry, BA, Bowdoin College, 2005
Publications
Published on 9/1/2021
Garcia MA, Rampon GL, Doros G, Jia S, Jagan N, Gillmeyer K, Berical A, Hudspeth J, Ieong M, Modzelewski KL, Schechter-Perkins EM, Ross CS, Rucci JM, Simpson S, Walkey AJ, Bosch NA. Rationale and Design of the Awake Prone Position for Early Hypoxemia in COVID-19 Study Protocol: A Clinical Trial. Ann Am Thorac Soc. 2021 09; 18(9):1560-1566. PMID: 33647225.
Published on 10/23/2020
Hawkins FJ, Suzuki S, Beermann ML, Barillà C, Wang R, Villacorta-Martin C, Berical A, Jean JC, Le Suer J, Matte T, Simone-Roach C, Tang Y, Schlaeger TM, Crane AM, Matthias N, Huang SXL, Randell SH, Wu J, Spence JR, Carraro G, Stripp BR, Rab A, Sorsher EJ, Horani A, Brody SL, Davis BR, Kotton DN. Derivation of Airway Basal Stem Cells from Human Pluripotent Stem Cells. Cell Stem Cell. 2021 01 07; 28(1):79-95.e8. PMID: 33098807.
Published on 1/10/2020
Mithal A, Capilla A, Heinze D, Berical A, Villacorta-Martin C, Vedaie M, Jacob A, Abo K, Szymaniak A, Peasley M, Stuffer A, Mahoney J, Kotton DN, Hawkins F, Mostoslavsky G. Generation of mesenchyme free intestinal organoids from human induced pluripotent stem cells. Nat Commun. 2020 01 10; 11(1):215. PMID: 31924806.
Published on 2/8/2019
Berical A, Lee RE, Randell SH, Hawkins F. Challenges Facing Airway Epithelial Cell-Based Therapy for Cystic Fibrosis. Front Pharmacol. 2019; 10:74. PMID: 30800069.
Published on 12/6/2018
Zhang C, Ramsey C, Berical A, Yu L, Leng L, McGinnis KA, Song Y, Michael H, McCormack MC, Allore H, Morris A, Crothers K, Bucala R, Lee PJ, Sauler M. A functional macrophage migration inhibitory factor promoter polymorphism is associated with reduced diffusing capacity. Am J Physiol Lung Cell Mol Physiol. 2019 02 01; 316(2):L400-L405. PMID: 30520689.
Published on 1/1/2018
Abston ED, Hon SM, Berical A. Pulmonology in Pregnancy. Am J Respir Crit Care Med. 2018 01 01; 197(1):127-129. PMID: 29155600.
Published on 6/1/2016
Berical AC, Harris D, Dela Cruz CS, Possick JD. Pneumococcal Vaccination Strategies. An Update and Perspective. Ann Am Thorac Soc. 2016 06; 13(6):933-44. PMID: 27088424.
Published on 1/2/2013
Ansari IU, Allen T, Berical A, Stock PG, Barin B, Striker R. Phenotypic analysis of NS5A variant from liver transplant patient with increased cyclosporine susceptibility. Virology. 2013 Feb 20; 436(2):268-73. PMID: 23290631.
Published on 11/6/2012
Newman RM, Kuntzen T, Weiner B, Berical A, Charlebois P, Kuiken C, Murphy DG, Simmonds P, Bennett P, Lennon NJ, Birren BW, Zody MC, Allen TM, Henn MR. Whole genome pyrosequencing of rare hepatitis C virus genotypes enhances subtype classification and identification of naturally occurring drug resistance variants. J Infect Dis. 2013 Jul; 208(1):17-31. PMID: 23136221.
Published on 3/8/2012
Henn MR, Boutwell CL, Charlebois P, Lennon NJ, Power KA, Macalalad AR, Berlin AM, Malboeuf CM, Ryan EM, Gnerre S, Zody MC, Erlich RL, Green LM, Berical A, Wang Y, Casali M, Streeck H, Bloom AK, Dudek T, Tully D, Newman R, Axten KL, Gladden AD, Battis L, Kemper M, Zeng Q, Shea TP, Gujja S, Zedlack C, Gasser O, Brander C, Hess C, Günthard HF, Brumme ZL, Brumme CJ, Bazner S, Rychert J, Tinsley JP, Mayer KH, Rosenberg E, Pereyra F, Levin JZ, Young SK, Jessen H, Altfeld M, Birren BW, Walker BD, Allen TM. Whole genome deep sequencing of HIV-1 reveals the impact of early minor variants upon immune recognition during acute infection. PLoS Pathog. 2012; 8(3):e1002529. PMID: 22412369.
View full list of 20 publications.