Andrea Jodat DNP, FNP-BC, CARN-AP
Assistant Professor, General Internal Medicine
Assistant Professor, General Internal Medicine
801 Massachusetts Ave | (617) 414-7399

acaputo@bu.edu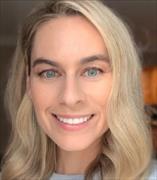 Sections
General Internal Medicine
Websites
Education
Nursing, MSN, MGH Institute of Health Professions, 2011
Public Health, BS, University of Massachusetts Amherst, 2008
Nursing, DNP, MGH Institute of Health Professions, 2016
Publications
Published on 9/1/2021
Wason K, Potter A, Alves J, Loukas VL, Lastimoso C, Sodder S, Caputo A, LaBelle CT. Addiction Nursing Competencies: A Comprehensive Toolkit for the Addictions Nurse. J Nurs Adm. 2021 Sep 01; 51(9):424-429. PMID: 34411061.
Published on 9/1/2020
Barocas JA, Blackstone E, Bouton TC, Kimmel SD, Caputo A, Porter SJ, Walley AY. Prevalence of Covid-19 Infection and Subsequent Cohorting in a Residential Substance Use Treatment Program in Boston, MA. J Addict Med. 2020 Sep/Oct; 14(5):e261-e263. PMID: 32530889.
View full list of 2 publications.