Anand Bhaskaran Kartha MBBS
Voluntary Assistant Professor, General Internal Medicine
801 Massachusetts Ave | (857) 203-6361

ankartha@bu.edu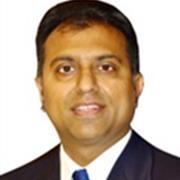 Sections
General Internal Medicine
Websites
Education
MBBS, Seth G.S. Medical College, 1992
MSc, Boston University, 2005
Publications
Published on 10/1/2014
McIntosh N, Meterko M, Burgess JF, Restuccia JD, Kartha A, Kaboli P, Charns M. Organizational predictors of coordination in inpatient medicine. Health Care Manage Rev. 2014 Oct-Dec; 39(4):279-92. PMID: 24378402.
Published on 9/16/2014
Kartha A, Restuccia JD, Burgess JF, Benzer J, Glasgow J, Hockenberry J, Mohr DC, Kaboli PJ. Nurse practitioner and physician assistant scope of practice in 118 acute care hospitals. J Hosp Med. 2014 Oct; 9(10):615-20. PMID: 25224593.
Published on 4/1/2008
Kartha A, Brower V, Saitz R, Samet JH, Keane TM, Liebschutz J. The impact of trauma exposure and post-traumatic stress disorder on healthcare utilization among primary care patients. Med Care. 2008 Apr; 46(4):388-93. PMID: 18362818.
Published on 1/1/2007
Kartha A, Anthony D, Manasseh CS, Greenwald JL, Chetty VK, Burgess JF, Culpepper L, Jack BW. Depression is a risk factor for rehospitalization in medical inpatients. Prim Care Companion J Clin Psychiatry. 2007; 9(4):256-62. PMID: 17934548.
View full list of 4 publications.