Ana Sofia Cunningham Warner MD, MBA
Assistant Professor, General Internal Medicine
Assistant Director of Population Health
801 Massachusetts Ave | (617) 414-5951

aswarner@bu.edu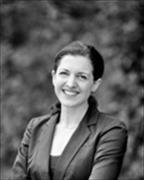 Sections
General Internal Medicine
Biography
Dr. Warner is an Internal Medicine physician at Boston Medical Center where she works on the Population Health team in addition to providing primary care in Women's Health. She completed her MD/MBA at Harvard Medical School and Harvard Business School and her residency in Internal Medicine and Primary Care at Massachusetts General Hospital. Dr. Warner is interested in improving healthcare through patient care, research and innovation that focuses on the patient perspective.
Websites
Education
Medicine, MD, Harvard Medical School, 2017
MBA, Harvard University, 2017
BA, Wesleyan University, 2009
Publications
Published on 3/31/2023
Warner ASC, Ufere NN, Patel NJ, Lau ES, Uchida AM, Hills-Dunlap K, Bromberg GK, Cunningham EA, Tagerman MD, Mills GG, Palamara K, Rigotti NA, Burnett-Bowie SM, Yeh DD, Tanguturi VK. A Women in Medicine Trainees' Council: a model for women trainee professional development. Postgrad Med J. 2023 Mar 31; 99(1168):79-82. PMID: 36841227.
Published on 7/1/2020
Klein R, Ufere NN, Rao SR, Koch J, Volerman A, Snyder ED, Schaeffer S, Thompson V, Warner AS, Julian KA, Palamara K. Association of Gender With Learner Assessment in Graduate Medical Education. JAMA Netw Open. 2020 Jul 01; 3(7):e2010888. PMID: 32672831.
Published on 4/8/2019
Warner AS, Lehmann LS. Gender Wage Disparities in Medicine: Time to Close the Gap. J Gen Intern Med. 2019 07; 34(7):1334-1336. PMID: 30963441.
Published on 8/1/2017
Billings LK, Jablonski KA, Warner AS, Cheng YC, McAteer JB, Tipton L, Shuldiner AR, Ehrmann DA, Manning AK, Dabelea D, Franks PW, Kahn SE, Pollin TI, Knowler WC, Altshuler D, Florez JC. Variation in Maturity-Onset Diabetes of the Young Genes Influence Response to Interventions for Diabetes Prevention. J Clin Endocrinol Metab. 2017 08 01; 102(8):2678-2689. PMID: 28453780.
Published on 8/1/2016
Warner AS, Shah N, Morse A, Lehmann EY, Maurer R, Moyer Z, Soleymani Lehmann L. Patient and Physician Attitudes Toward Low-Value Diagnostic Tests. JAMA Intern Med. 2016 08 01; 176(8):1219-21. PMID: 27367550.
Published on 8/15/2013
Walford GA, Davis J, Warner AS, Ackerman RJ, Billings LK, Chamarthi B, Fanelli RR, Hernandez AM, Huang C, Khan SQ, Littleton KR, Lo J, McCarthy RM, Rhee EP, Deik A, Stolerman E, Taylor A, Hudson MS, Wang TJ, Altshuler D, Grant RW, Clish CB, Gerszten RE, Florez JC. Branched chain and aromatic amino acids change acutely following two medical therapies for type 2 diabetes mellitus. Metabolism. 2013 Dec; 62(12):1772-8. PMID: 23953891.
Published on 7/10/2009
Hivert MF, Warner AS, Shrader P, Grant RW, Meigs JB. Diabetes Risk Perception and Intention to Adopt Healthy Lifest yles Among Primary Care Patients. Diabetes Care. 2009 Oct; 32(10):1820-2. PMID: 19592631.
View full list of 7 publications.