Alyssa Francine Peterkin MD
Assistant Professor, General Internal Medicine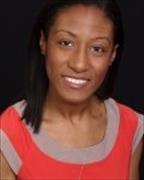 Sections
General Internal Medicine
Centers
Clinical Addiction Research and Education Unit
Biography
Alyssa Peterkin MD is board certified in internal medicine and addiction medicine. She received her medical degree from New York Medical College and completed residency in Internal Medicine at Mount Auburn Hospital in Cambridge, MA. As a graduate of the Grayken Addiction Medicine Fellowship, her interests include addiction education and expanding access to substance use disorder treatment. She works as a hospitalist, regularly attends on the inpatient addiction consult service and works in Faster Paths which is Boston Medical Center's low barrier substance use disorder clinic. She currently serves as Program Director for the Grayken Addiction Medicine Fellowship, Co-Director of the Addiction and Health Track in the LEADS course at the Boston University Chobanian & Avedisian School of Medicine and works on a NIDA-funded clinical trial as a medical clinician.
Websites
Education
Medicine, MD, New York Medical College
International Relations, BA, Boston University
Publications
Published on 10/17/2023
Calcaterra SL, Peterkin AF. Antiracist Strategies to Combat Racial Disparities in the Delivery of Hospital-Based Addiction Care. J Gen Intern Med. 2023 Oct 17. PMID: 37848761.
Published on 9/20/2023
Peterkin AF, Baldwin M, Demers L, Gergen Barnett K. Evaluating a Video-Based Addiction Curriculum at a Safety Net Academic Medical Center. Subst Abus. 2023 Jul; 44(3):241-248. PMID: 37728099.
Published on 2/7/2023
Rozansky H, Awtry E, Weinstein ZM, Peterkin AF. Grayken lessons: the role of an interdisciplinary endocarditis working group in evaluating and optimizing care for a woman with opioid use disorder requiring a second tricuspid valve replacement. Addict Sci Clin Pract. 2023 Feb 07; 18(1):9. PMID: 36750906.
Published on 1/25/2023
Peterkin AF, Jawa R, Menezes K, You J, Cabral H, Ruiz-Mercado G, Park TW, Kehoe J, Taylor JL, Weinstein ZM. Pre-Paid Phone Distribution: A Tool for Improving Healthcare Engagement for People with Substance Use Disorder. Subst Use Misuse. 2023; 58(4):585-589. PMID: 36695079.
Published on 1/9/2023
Laks J, Walley AY, Bagley SM, Barber CM, Gaeta JM, Neville LA, Peterkin AF, Rosenthal E, Saia KA, Weinstein ZM, Harris MTH. Developing a Women's Health track within addiction medicine fellowship: reflections and inspirations. Addict Sci Clin Pract. 2023 Jan 09; 18(1):3. PMID: 36617557.
Published on 11/11/2022
Sulakvelidze N, Ronan C, Peterkin AF, Weinstein ZM. Efficacy of Low-Dose Versus Traditional Buprenorphine Induction in the Hospital: A Quantitative and Qualitative Study. Am J Ther. 2023 Jan-Feb 01; 30(1):e1-e9. PMID: 36608069.
Published on 7/26/2022
Calcaterra SL, Bottner R, Martin M, Englander H, Weinstein ZM, Weimer MB, Lambert E, Ronan MV, Huerta S, Zaman T, Ullal M, Peterkin AF, Torres-Lockhart K, Buresh M, O'Brien MT, Snyder H, Herzig SJ. Management of opioid use disorder, opioid withdrawal, and opioid overdose prevention in hospitalized adults: A systematic review of existing guidelines. J Hosp Med. 2022 Sep; 17(9):679-692. PMID: 35880821.
Published on 3/1/2022
Peterkin A, Davis CS, Weinstein Z. Permanent Methadone Treatment Reform Needed to Combat the Opioid Crisis and Structural Racism. J Addict Med. 2022 Mar-Apr 01; 16(2):127-129. PMID: 33758114.
Published on 2/4/2022
Peterkin AF, Abraham R, Harris MTH. A Case of Phenibut Directed Detoxification Leading to Toxicity During the COVID-19 Pandemic. J Addict Med. 2022 Sep-Oct 01; 16(5):602-605. PMID: 35120058.
Published on 1/1/2022
Peterkin A, Laks J, Weinstein ZM. Current Best Practices for Acute and Chronic Management of Patients with Opioid Use Disorder. Med Clin North Am. 2022 Jan; 106(1):61-80. PMID: 34823735.
View full list of 12 publications.