Allen L. Gifford MD
Professor, Health Law, Policy & Management
Professor, General Internal Medicine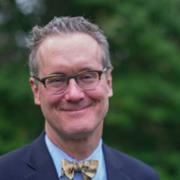 Sections
General Internal Medicine
Biography
Dr. Gifford is a physician, and Professor of Health Policy and Management, in the Boston University School of Public Health and of Medicine in the School of Medicine. He is Co-Director of the HIV/Hepatitis QUERI (Quality Enhancement research Initiative) a national program funded by the Department of Veteran Affairs to support Implementation Science and Quality Improvement research for HIV and Hepatitis. He also serves as Associate Director of the Bedford/Boston VA Center for Healthcare Organization and Implementation Research (CHOIR).

Dr. Gifford's research focuses on quality of healthcare for HIV and for Hepatitis, with special emphases on implementation of quality improvement measures, patient-centered care, and patient self-management. He has been a recipient of the Robert Wood Johnson Foundation Generalist Physician Faculty Scholar Award for his research on medication adherence support programs, and a VA Advanced Research Career Development Award for implementation research. He has been Principal Investigator of many research studies, including NIH R01, VA HSR&D Merit, QUERI, and private foundation grants. He is currently leading a 4-site randomized controlled trial of a clinic-based tablet computer intervention to improve the quality of care for HIV medication adherence.

He is an attending physician, practicing HIV and Hepatitis care at the Edith Nourse Rogers Memorial VA Hospital in Bedford, and the VA Boston Healthcare System.
Other Positions
Education
Medicine, MD, University of North Carolina, 1989
Folklore, AB, Harvard University, 1981
Publications
Published on 6/15/2022
Sabin LL, Simmons E, Halim N, Hamer DH, Gifford AL, West RL, Larson A, Bonawitz R, Aroda P, Banigbe B, Holderman AJ, Murray L, DeSilva MB, Gasuza J, Mukasa B, Messersmith LJ. Real-time Feedback to Improve HIV Treatment Adherence in Pregnant and Postpartum Women in Uganda: A Randomized Controlled Trial. AIDS Behav. 2022 Dec; 26(12):3834-3847. PMID: 35704124.
Published on 6/1/2022
Connolly SL, Miller CJ, Gifford AL, Charness ME. Perceptions and Use of Telehealth Among Mental Health, Primary, and Specialty Care Clinicians During the COVID-19 Pandemic. JAMA Netw Open. 2022 Jun 01; 5(6):e2216401. PMID: 35671053.
Published on 5/24/2022
Peracca SB, Fonseca AS, Lachica O, Jackson GL, Morris IJ, King HA, Misitzis A, Whited JD, Mohr DC, Lamkin RP, Gifford AL, Weinstock MA, Oh DH. Organizational Readiness for Patient-Facing Mobile Teledermatology to Care for Established Veteran Patients in the United States. Telemed J E Health. 2022 May 24. PMID: 35612465.
Published on 4/13/2022
Kim B, Petrakis BA, McInnes DK, Gifford AL, Sliwinski SK, Smelson DA. Applying after action review to examine residential treatment programs' responses to COVID-19. Int J Health Plann Manage. 2022 Jul; 37(4):2461-2467. PMID: 35419883.
Published on 2/21/2022
Sabin LL, Gifford AL, Haberer JE, Harvey K, Sarkisova N, Martin K, West RL, Stephens J, Killian C, Halim N, Berkowitz N, Jennings K, Jennings L, Orrell C. Patients' and Providers' Views on Optimal Evidence-Based and Scalable Interventions for Individuals at High Risk of HIV Treatment Failure: Sequential Explorations Among Key Stakeholders in Cape Town, South Africa. AIDS Behav. 2022 Aug; 26(8):2783-2797. PMID: 35190943.
Published on 1/6/2022
Harvey L, Boudreau J, Sliwinski SK, Strymish J, Gifford AL, Hyde J, Linsenmeyer K, Branch-Elliman W. Six Moments of Infection Prevention in Injection Drug Use: An Educational Toolkit for Clinicians. Open Forum Infect Dis. 2022 Feb; 9(2):ofab631. PMID: 35097153.
Published on 11/1/2021
Jasuja GK, Meterko M, Bradshaw LD, Carbonaro R, Clayman ML, LoBrutto L, Miano D, Maguire EM, Midboe AM, Asch SM, Gifford AL, McInnes DK, Elwy AR. Attitudes and Intentions of US Veterans Regarding COVID-19 Vaccination. JAMA Netw Open. 2021 11 01; 4(11):e2132548. PMID: 34730819.
Published on 9/22/2021
Elwy AR, Clayman ML, LoBrutto L, Miano D, Ann Petrakis B, Javier S, Erhardt T, Midboe AM, Carbonaro R, Jasuja GK, Maguire EM, Kyrish A, Asch SM, Gifford AL, McInnes DK. Vaccine hesitancy as an opportunity for engagement: A rapid qualitative study of patients and employees in the U.S. Veterans Affairs healthcare system. Vaccine X. 2021 Dec; 9:100116. PMID: 34580652.
Published on 9/17/2021
Elwy AR, Maguire EM, Gallagher TH, Asch SM, Durfee JM, Martinello RA, Bokhour BG, Gifford AL, Taylor TJ, Wagner TH. Risk Communication After Health Care Exposures: An Experimental Vignette Survey With Patients. MDM Policy Pract. 2021 Jul-Dec; 6(2):23814683211045659. PMID: 34553068.
Published on 8/1/2021
Bokhour BG, Bolton RE, Asch SM, Dvorin K, Fix GM, Gifford AL, Hyde JK, McInnes DK, Parker VA, Richardson K, Skolnik AA, Vaughan-Sarrazin MS, Wu J, Ohl ME. How Should We Organize Care for Patients With Human Immunodeficiency Virus and Comorbidities? A Multisite Qualitative Study of Human Immunodeficiency Virus Care in the United States Department of Veterans Affairs. Med Care. 2021 08 01; 59(8):727-735. PMID: 33900271.
View full list of 149 publications.