Allan J. Walkey MD, MSc
Professor, Pulmonary, Allergy, Sleep & Critical Care Medicine
Associate Professor, Health Law, Policy & Management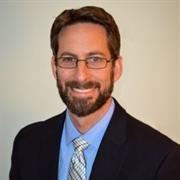 Sections
Pulmonary, Allergy, Sleep & Critical Care Medicine
Centers
Evans Center for Implementation & Improvement Sciences
Pulmonary Center
Framingham Heart Study
Evans Center for Interdisciplinary Biomedical Research
Biography
Dr. Walkey investigates epidemiology and clinical outcomes of complications that occur in patients who are critically ill. Using clinical and administrative data, Dr. Walkey focuses on interations between organ systems during critical illness and seeks to find effective health care provider practice patterns that are associated with better patient outcomes. His research interests include sepsis, acute lung injury, and atrial fibrillation that occurs during critical illness.
Websites
Education
Medicine, MD, University of Massachusetts Medical School, 2002
Psychology, BA, Tufts University, 1997
Publications
Published on 10/13/2021
Jain S, Walkey AJ, Law AC, Ferrante LE, Lindenauer PK, Krumholz HM. Association between Residential Segregation and Long-Term Acute Care Hospital Performance on Improvement in Function among Ventilated Patients. Ann Am Thorac Soc. 2021 Oct 13. PMID: 34644244.
Published on 10/2/2021
Amer M, Kamel AM, Bawazeer M, Maghrabi K, Butt A, Dahhan T, Kseibi E, Khurshid SM, Abujazar M, Alghunaim R, Rabee M, Abualkhair M, Al-Janoubi A, AlFirm AT, Gajic O, Walkey AJ, Mosier JM, Zabolotskikh IB, Gavidia OY, Teruel SY, Bernstein MA, Boman K, Kumar VK, Bansal V, Kashyap R. Clinical characteristics and outcomes of critically ill mechanically ventilated COVID-19 patients receiving interleukin-6 receptor antagonists and corticosteroid therapy: a preliminary report from a multinational registry. Eur J Med Res. 2021 Oct 02; 26(1):117. PMID: 34600589.
Published on 10/1/2021
Bosch NA, Crable EL, Ackerbauer KA, Clark K, Drainoni ML, Grim V, Ieong MH, Walkey AJ, Murphy J. Implementation of a Phenobarbital-based Pathway for Severe Alcohol Withdrawal: A Mixed-Method Study. Ann Am Thorac Soc. 2021 Oct; 18(10):1708-1716. PMID: 33945771.
Published on 9/13/2021
Herrera VLM, Walkey AJ, Nguyen MQ, Gromisch CM, Mosaddhegi JZ, Gromisch MS, Jundi B, Lukassen S, Carstensen S, Denis R, Belkina AC, Baron RM, Pinilla-Vera M, Muller M, Kimberly WT, Goldstein JN, Lehmann I, Shih AR, Eils R, Levy BD, Ruiz-Opazo N. Increased Neutrophil-Subset Associated With Severity/Mortality In ARDS And COVID19-ARDS Expresses The Dual Endothelin-1/VEGFsignal-Peptide Receptor (DEspR): An Actionable Therapeutic Target. Res Sq. 2021 Sep 13. PMID: 34545358.
Published on 9/1/2021
Garcia MA, Rucci JM, Thai KK, Lu Y, Kipnis P, Go AS, Desai M, Bosch NA, Martinez A, Clancy H, Devis Y, Myers LC, Liu VX, Walkey AJ. Association between Troponin I Levels during Sepsis and Postsepsis Cardiovascular Complications. Am J Respir Crit Care Med. 2021 09 01; 204(5):557-565. PMID: 34038701.
Published on 9/1/2021
Garcia MA, Rampon GL, Doros G, Jia S, Jagan N, Gillmeyer K, Berical A, Hudspeth J, Ieong M, Modzelewski KL, Schechter-Perkins EM, Ross CS, Rucci JM, Simpson S, Walkey AJ, Bosch NA. Rationale and Design of the Awake Prone Position for Early Hypoxemia in COVID-19 Study Protocol: A Clinical Trial. Ann Am Thorac Soc. 2021 09; 18(9):1560-1566. PMID: 33647225.
Published on 8/24/2021
Walkey AJ, Law A, Bosch NA. Lottery-Based Incentive in Ohio and COVID-19 Vaccination Rates. JAMA. 2021 08 24; 326(8):766-767. PMID: 34213530.
Published on 8/20/2021
Tripathi S, Sayed IA, Dapul H, McGarvey JS, Bandy JA, Boman K, Kumar VK, Bansal V, Retford L, Cheruku S, Kaufman M, Heavner SF, Danesh VC, St Hill CA, Khanna AK, Bhalala U, Kashyap R, Gajic O, Walkey AJ, Gist KM. Risk Factors for Critical Coronavirus Disease 2019 and Mortality in Hospitalized Young Adults: An Analysis of the Society of Critical Care Medicine Discovery Viral Infection and Respiratory Illness Universal Study (VIRUS) Coronavirus Disease 2019 Registry. Crit Care Explor. 2021 Aug; 3(8):e0514. PMID: 34476401.
Published on 8/16/2021
Bhalala US, Gist KM, Tripathi S, Boman K, Kumar VK, Retford L, Chiotos K, Blatz AM, Dapul H, Verma S, Sayed IA, Gharpure VP, Bjornstad E, Tofil N, Irby K, Sanders RC, Heneghan JA, Thomas M, Gupta MK, Oulds FE, Arteaga GM, Levy ER, Gupta N, Kaufman M, Abdelaty A, Shlomovich M, Medar SS, Iqbal O'Meara AM, Kuehne J, Menon S, Khandhar PB, Miller AS, Barry SM, Danesh VC, Khanna AK, Zammit K, Stulce C, McGonagill PW, Bercow A, Amzuta IG, Gupta S, Almazyad MA, Pierre L, Sendi P, Ishaque S, Anderson HL, Nawathe P, Akhter M, Lyons PG, Chen C, Walkey AJ, Bihorac A, Wada Bello I, Ben Ari J, Kovacevic T, Bansal V, Brinton JT, Zimmerman JJ, Kashyap R. Characterization and Outcomes of Hospitalized Children With Coronavirus Disease 2019: A Report From a Multicenter, Viral Infection and Respiratory Illness Universal Study (Coronavirus Disease 2019) Registry. Crit Care Med. 2021 Aug 16. PMID: 34387240.
Published on 8/13/2021
Law AC, Stevens JP, Choi E, Shen C, Mehta AB, Yeh RW, Walkey AJ. Days Out of Institution Following Tracheostomy and Gastrostomy Placement in Critically Ill Older Adults. Ann Am Thorac Soc. 2021 Aug 13. PMID: 34388080.
View full list of 195 publications.