Alice K. Jacobs MD
Professor, Cardiovascular Medicine
Vice Chair for Clinical Affairs, Medicine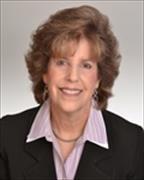 Sections
Cardiovascular Medicine
Centers
Whitaker Cardiovascular Institute
Evans Center for Interdisciplinary Biomedical Research
Biography
Alice K. Jacobs, MD, FACC, FAHA, MSCAI is a Professor of Medicine at Chobanian and Avedisian School of Medicine and served as the Director of the Cardiac Catheterization Laboratories and Interventional Cardiology for 20 years until 2011. She is currently Vice Chair for Clinical Affairs in the Department of Medicine at Boston University Medical Center and maintains an active clinical practice. Dr. Jacobs has led the American Heart Association's Mission: Lifeline, a community-based, national initiative to develop systems of care for ST-segment elevation myocardial infarction (STEMI) patients and to increase the number of patients with timely access to primary percutaneous coronary intervention. Mission: Lifeline has now expanded to include Out-of-Hospital Cardiac Arrest and Stroke systems of care. Dr. Jacobs served as president of the American Heart Association in 2004-05 and as president of the Association of University Cardiologists in 2011. She is a past chair of the ACC/AHA Task Force on Practice Guidelines. During her tenure, the guidelines process and methodology evolved to include formal systematic evidence reviews, inclusion of patient representatives and lay members on guideline committees, incorporation of an Evidence Grading Tool, and further enhancements to the Class of Recommendation/Level of Evidence schema. Dr. Jacobs is a prior member of CMS MEDCAC and the IOM Committee on Social Security Cardiovascular Disability. Currently, she is the immediate past-chair of the American Board of Internal Medicine Interventional Cardiology Self-Assessment Test Committee, a member of NHLBI Cardiothoracic Surgical Network Protocol Review Committee and a member of the New York State Cardiac Advisory Committee. Her major research interest is in coronary revascularization strategies and sex-based difference in ischemic heart disease.

Expertise includes: Interventional Cardiology; Coronary revascularization; Sex-based differences in cardiovascular disease.
Websites
Education
Medicine, MD, Saint Louis University, 1975
Biology, BA, State University of New York at Buffalo, 1971
Publications
Published on 4/1/2023
Hannan EL, Zhong Y, Cozzens K, Osinaga A, Efferen L, Jacobs AK, Ling FSK, Gary W, Venditti FJ, Berger PB, Tamis-Holland J, King SB. Impact of COVID-19 on percutaneous coronary intervention utilization and mortality in New York. Catheter Cardiovasc Interv. 2023 May; 101(6):980-994. PMID: 37002950.
Published on 11/22/2022
Jollis JG, Granger CB, Zègre-Hemsey JK, Henry TD, Goyal A, Tamis-Holland JE, Roettig ML, Ali MJ, French WJ, Poudel R, Zhao J, Stone RH, Jacobs AK. Treatment Time and In-Hospital Mortality Among Patients With ST-Segment Elevation Myocardial Infarction, 2018-2021. JAMA. 2022 Nov 22; 328(20):2033-2040. PMID: 36335474.
Published on 11/12/2022
French WJ, Gunderson M, Travis D, Bieniarz M, Zegre-Hemsey J, Goyal A, Jacobs AK. Emergency Interhospital Transfer of Patients With ST-Segment-Elevation Myocardial Infarction: Call 9-1-1-The American Heart Association Mission: Lifeline Program. J Am Heart Assoc. 2022 Nov 15; 11(22):e026700. PMID: 36370009.
Published on 5/22/2022
Hannan EL, Zhong Y, Ling FSK, LeMay M, Jacobs AK, King SB, Berger PB, Venditti FJ, Walford G, Tamis-Holland J. Relation of Operator Volume and Access Site to Short-Term Mortality in Radial Versus Femoral Access for Primary Percutaneous Coronary Intervention. Am J Cardiol. 2022 Aug 01; 176:30-36. PMID: 35613952.
Published on 5/11/2022
Hannan EL, Zhong Y, Reddy P, Jacobs AK, Ling FSK, King Iii SB, Berger PB, Venditti FJ, Walford G, Tamis-Holland J. Percutaneous Coronary Intervention With and Without Intravascular Ultrasound for Patients With Complex Lesions: Utilization, Mortality, and Target Vessel Revascularization. Circ Cardiovasc Interv. 2022 Jun; 15(6):e011687. PMID: 35543139.
Published on 3/22/2022
Ibrahim M, Fattouh M, Jacobs A. Management of Recurrent Pregnancy-Related Pericarditis. Case Rep Cardiol. 2022; 2022:5791307. PMID: 35360184.
Published on 3/15/2022
Huang Z, Rockhold FW, Jones WS, Hernandez AF, McCall D, DeMets DL, Hochman JS, Gersh BJ, Campos H, Jacobs AK, Yancy CW. The challenges of data safety monitoring for a pragmatic study: Lessons from the ADAPTABLE study. Contemp Clin Trials. 2022 Apr; 115:106732. PMID: 35301133.
Published on 10/13/2021
Jacobs AK, Ali MJ, Best PJ, Bieniarz MC, Bufalino VJ, French WJ, Henry TD, Hollowell L, Jauch EC, Kurz MC, Levy M, Patel P, Spier T, Stone RH, Tataris KL, Thomas RJ, Zègre-Hemsey JK. Systems of Care for ST-Segment-Elevation Myocardial Infarction: A Policy Statement From the American Heart Association. Circulation. 2021 11 16; 144(20):e310-e327. PMID: 34641735.
Published on 10/2/2021
Hannan EL, Wu Y, Cozzens K, Friedrich M, Walford G, Ling FSK, Venditti FJ, Jacobs AK, Tamis-Holland J, Berger PB, King SB. The Association of Socioeconomic Factors With Percutaneous Coronary Intervention Outcomes. Can J Cardiol. 2022 01; 38(1):13-22. PMID: 34610383.
Published on 3/28/2021
Hannan EL, Wu YF, Cozzens K, Tamis-Holland J, Ling FSK, Jacobs AK, Venditti FJ, Berger PB, Walford G, King Iii SB. Hybrid coronary revascularization vs. percutaneous coronary interventions for multivessel coronary artery disease. J Geriatr Cardiol. 2021 Mar 28; 18(3):159-167. PMID: 33907545.
View full list of 414 publications.