Albert M. Kim MD, PhD
Adjunct Instructor, Cardiovascular Medicine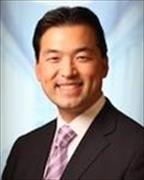 Sections
Cardiovascular Medicine
Biography
Dr. Kim is an accomplished physician-scientist with expertise in cardiovascular disease, translational medicine, and drug development. He earned his undergraduate degree in biomedical engineering from Harvard, MD and PhD degrees from UCLA, completed internal medicine residency at Brigham and Women's Hospital, cardiology fellowship training at MGH, and clinical cardiac electrophysiology training at UCSF. He joined the UCSF faculty and subsequently transitioned to the pharmaceutical industry as a Senior Translational Medicine Expert at Novartis, where he led small molecule and biologic asset programs for hyperlipidemia, inflammation, atherosclerosis, and arrhythmia indications. In 2013 he joined the Pfizer Cardiovascular and Metabolic (CVMET) Research Unit in Cambridge, MA and has served in multiple leadership roles over the past 4 years. He currently serves as VP, Clinical Research Head for CVMET, and oversees clinical research efforts for cardiometabolic diseases such as NASH, diabetes, obesity and heart failure. He has served in advisory and supervisory roles for cardiovascular safety and pharmacovigilance activities, and worked at the FDA in the Division of Cardiac Devices as a medical reviewer and project lead for the industry guidance document on catheter ablation for atrial fibrillation. Beyond his roles at Pfizer, he also holds academic appointments in the VA Boston Cardiac Electrophysiology Section, at Boston University, and at Harvard Medical School.
Websites
Education
Medicine, MD, University of California, Los Angeles, 2000
Physiology, PhD, University of California, Los Angeles, 1998
Science Engineering, AB, Harvard College, 1993
Publications
Published on 1/17/2023
Saxena AR, Lyle SA, Khavandi K, Qiu R, Whitlock M, Esler WP, Kim AM. A phase 2a, randomized, double-blind, placebo-controlled, three-arm, parallel-group study to assess the efficacy, safety, tolerability and pharmacodynamics of PF-06835919 in patients with non-alcoholic fatty liver disease and type 2 diabetes. Diabetes Obes Metab. 2023 Apr; 25(4):992-1001. PMID: 36515213.
Published on 10/11/2021
Calle RA, Amin NB, Carvajal-Gonzalez S, Ross TT, Bergman A, Aggarwal S, Crowley C, Rinaldi A, Mancuso J, Aggarwal N, Somayaji V, Inglot M, Tuthill TA, Kou K, Boucher M, Tesz G, Dullea R, Bence KK, Kim AM, Pfefferkorn JA, Esler WP. ACC inhibitor alone or co-administered with a DGAT2 inhibitor in patients with non-alcoholic fatty liver disease: two parallel, placebo-controlled, randomized phase 2a trials. Nat Med. 2021 10; 27(10):1836-1848. PMID: 34635855.
Published on 6/14/2021
Saxena AR, Gorman DN, Esquejo RM, Bergman A, Chidsey K, Buckeridge C, Griffith DA, Kim AM. Danuglipron (PF-06882961) in type 2 diabetes: a randomized, placebo-controlled, multiple ascending-dose phase 1 trial. Nat Med. 2021 06; 27(6):1079-1087. PMID: 34127852.
Published on 11/27/2019
Amin NB, Carvajal-Gonzalez S, Purkal J, Zhu T, Crowley C, Perez S, Chidsey K, Kim AM, Goodwin B. Targeting diacylglycerol acyltransferase 2 for the treatment of nonalcoholic steatohepatitis. Sci Transl Med. 2019 11 27; 11(520). PMID: 31776293.
Published on 3/19/2019
Roth Flach RJ, Su C, Bollinger E, Cortes C, Robertson AW, Opsahl AC, Coskran TM, Maresca KP, Keliher EJ, Yates PD, Kim AM, Kalgutkar AS, Buckbinder L. Myeloperoxidase inhibition in mice alters atherosclerotic lesion composition. PLoS One. 2019; 14(3):e0214150. PMID: 30889221.
Published on 7/18/2018
Bass A, Plotka A, Mridha K, Sattler C, Kim AM, Plowchalk DR. Pharmacokinetics, pharmacodynamics, and safety of bococizumab, a monoclonal antibody against proprotein convertase subtilisin/kexin type 9, in healthy subjects when administered in co-mixture with recombinant human hyaluronidase: A phase 1 randomized trial. Health Sci Rep. 2018 Sep; 1(9):e61. PMID: 30623096.
Published on 4/1/2018
Graham I, Shear C, De Graeff P, Boulton C, Catapano AL, Stough WG, Carlsson SC, De Backer G, Emmerich J, Greenfeder S, Kim AM, Lautsch D, Nguyen T, Nissen SE, Prasad K, Ray KK, Robinson JG, Sasiela WJ, Bruins Slot K, Stroes E, Thuren T, Van der Schueren B, Velkovski-Rouyer M, Wasserman SM, Wiklund O, Zouridakis E. New strategies for the development of lipid-lowering therapies to reduce cardiovascular risk. Eur Heart J Cardiovasc Pharmacother. 2018 04 01; 4(2):119-127. PMID: 29194462.
Published on 7/21/2017
Kim AM, Somayaji VR, Dong JQ, Rolph TP, Weng Y, Chabot JR, Gropp KE, Talukdar S, Calle RA. Once-weekly administration of a long-acting fibroblast growth factor 21 analogue modulates lipids, bone turnover markers, blood pressure and body weight differently in obese people with hypertriglyceridaemia and in non-human primates. Diabetes Obes Metab. 2017 Dec; 19(12):1762-1772. PMID: 28573777.
Published on 3/27/2017
Cowie MR, Filippatos GS, Alonso Garcia MLA, Anker SD, Baczynska A, Bloomfield DM, Borentain M, Bruins Slot K, Cronin M, Doevendans PA, El-Gazayerly A, Gimpelewicz C, Honarpour N, Janmohamed S, Janssen H, Kim AM, Lautsch D, Laws I, Lefkowitz M, Lopez-Sendon J, Lyon AR, Malik FI, McMurray JJV, Metra M, Figueroa Perez S, Pfeffer MA, Pocock SJ, Ponikowski P, Prasad K, Richard-Lordereau I, Roessig L, Rosano GMC, Sherman W, Stough WG, Swedberg K, Tyl B, Zannad F, Boulton C, De Graeff P. New medicinal products for chronic heart failure: advances in clinical trial design and efficacy assessment. Eur J Heart Fail. 2017 Jun; 19(6):718-727. PMID: 28345190.
Published on 3/17/2017
Ridker PM, Tardif JC, Amarenco P, Duggan W, Glynn RJ, Jukema JW, Kastelein JJP, Kim AM, Koenig W, Nissen S, Revkin J, Rose LM, Santos RD, Schwartz PF, Shear CL, Yunis C. Lipid-Reduction Variability and Antidrug-Antibody Formation with Bococizumab. N Engl J Med. 2017 04 20; 376(16):1517-1526. PMID: 28304227.
View full list of 29 publications.