Adam B. Burrows MD
Voluntary Clinical Assistant Professor, Geriatrics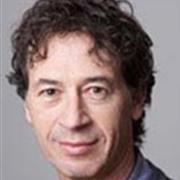 Biography
Dr. Burrows is the medical director of Upham's Elder Service Plan, the PACE program operated by the Upham's Corner Health Center in Boston, since that program's inception in 1996, and is part of the management team that oversees PACE center operations. He also serves as medical director for Commonwealth Care Alliance's SCO (Senior Care Options) program, a Medicare Advantage Special Needs Plan and one of Massachusetts's four Senior Care Organizations.
Dr. Burrows is a member of the Boston University Geriatrics faculty and assistant professor of medicine at Chobanian and Avedisian School of Medicine, where he has twice received the Department of Medicine's annual Excellence in Teaching Award for community-based faculty. Dr. Burrows is board certified in internal medicine and geriatrics.
Education
MD, Mount Sinai School of Medicine, 1987
AB, Brown University, 1983
Publications
Published on 8/24/2016
Chan IS, Chudasama R, Burrows AB. Delayed Diagnosis of Disseminated Cryptococcosis with Associated Meningoencephalitis in an Immunocompetent Septuagenarian Host. Am J Med. 2017 Jan; 130(1):e31-e32. PMID: 27566500.
Published on 4/10/2008
Levine SA, Chao SH, Brett B, Jackson AH, Burrows AB, Goldman LN, Caruso LB. Chief resident immersion training in the care of older adults: an innovative interspecialty education and leadership intervention. J Am Geriatr Soc. 2008 Jun; 56(6):1140-5. PMID: 18410320.
Published on 1/1/2002
Burrows AB, Salzman C, Satlin A, Noble K, Pollock BG, Gersh T. A randomized, placebo-controlled trial of paroxetine in nursing home residents with non-major depression. Depress Anxiety. 2002; 15(3):102-10. PMID: 12001178.
Published on 5/1/1998
Kiely DK, Kiel DP, Burrows AB, Lipsitz LA. Identifying nursing home residents at risk for falling. J Am Geriatr Soc. 1998 May; 46(5):551-5. PMID: 9588366.
Published on 10/1/1995
Burrows AB, Satlin A, Salzman C, Nobel K, Lipsitz LA. Depression in a long-term care facility: clinical features and discordance between nursing assessment and patient interviews. J Am Geriatr Soc. 1995 Oct; 43(10):1118-22. PMID: 7560702.
View full list of 5 publications.