Supporting my Career Development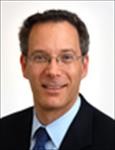 "Thank you for the incredible depth and breadth of work that the Faculty Development and Diversity Committee does and for your choice of seminar facilitators. All seem to have realized that their success in academic medicine has been as much related to the social and emotional intelligences and managerial skills that they have cultivated as to their expertise. With candor and transparency, they allow us to learn from their decades of deep experience. The series has directly and by ripple effect gone a long way towards supporting my career development at BMC."
Extremely Useful to Build/Improve Grantsmanship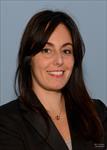 "The Department Of Medicine Grant Writing Workshop is an invaluable tool for all DOM Faculty, and particularly for Early Stage Investigators at their first experience in writing an NIH R01. The material provided by the course goes to the point and is extremely useful to build/improve grantsmanship.  More importantly, the 1-hour small group sessions, among peers, provide weekly feedback and comments to each other grant, which helped enormously in improving grant writing as well as critique skills. I believe the course is even more useful if you already have a first draft of the grant or a non-funded grant to be resubmitted, as I did. I strongly recommend Early Stage Investigators to commit the time as it is totally worth it!"
Feel Much More Connected to the Department and More Confident
"There are many challenges one faces as a new junior PhD faculty member. These range from the establishment of an independent scientific identity; to how to handle difficulties in publishing and attaining funds; to feelings of isolation, even in a large department. The FDD programs I have attended, such as the faculty dinners and grant writing workshop, have aided me greatly in several of those aspects. The faculty dinners have been especially useful in providing a relaxed social environment in which to meet other new faculty members and even network with established faculty and senior administrators with whom we would normally have little interaction. Additionally, the dinners, as well as the grant writing workshop, have helped me feel much more connected to the department and more confident that I can handle the challenges ahead."
Jose Cacicedo, Instructor, Endocrinology Section
 Improving the Academic Career Environment of All of Us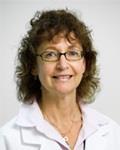 "The Academy for Faculty Advancement program was the highlight of my academic career to date and provided an oasis of learning and support in the hectic schedule of academia. The career development educational component, peer group discussions, and mentorship I received were invaluable in learning to navigate and flourish in an academic environment.
My academic project during the AFA year was the design and implementation of a module on Oral Health and the Older Adult Patient for fourth-year medical students on Geriatrics Medicine Clerkship Rotation. I learned that oral health is not emphasized in the medical school curriculum, and the feedback I received from the medical students guided me in developing the curriculum.
The AFA learning community of peers provided support and friendship with colleagues outside of my department and highlighted the universality of challenges facing junior faculty. The learning community also led to collaboration and a successful grant application with my fellow AFA participant, Oren Berkowitz, to develop and evaluate an oral health curriculum for the new Physician Assistant program at BUMC. The initial phase of the curriculum was written up and recently accepted for publication in the Journal of Physician Assistant Education.
The faculty and mentors in this program are devoted to improving the academic career environment of all of us and are to be commended for the time, energy and resources invested in this program."
 Invaluable Career Advice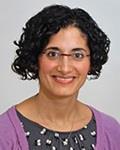 "The Faculty Development and Diversity program has helped me in many ways, including quick and practical tips to get through my day and week, fostering relationships and collaborations among people who work in similar areas, and meeting people I would otherwise likely not get to know.  Through the CV review with Dr. Emelia Benjamin, I got invaluable career advice that guides how I spend my time and what opportunities I pursue.  The dinners are a wonderful way to foster a sense of community at BU; not only do we to learn about everyone's work, ideas, struggles and solutions, but I also met people I had only previously interacted with in the EMR.  Robina Bhasin and Dr. Benjamin are incredibly invested in all of us, very approachable, and constantly working on new and innovative programs to support faculty at various levels."