Fellowship Application Process and Contact Information
The Boston University Endocrinology, Diabetes and Nutrition fellowship will be accepting applications for four fellowship positions with start dates of July 1, 2023.
For the 2023 fellowship interview season, we will be conducting all fellowship interviews virtually.
Requirements to Apply:
 Satisfactory completion of an ACGME-accredited 3-year internal medicine residency program.
 Satisfactory completion of the United States Medical Licensing Examination Parts I, II, and III.
 Application through the Electronic Residency Application Service (ERAS)
Click here for further information about the application process, including important dates and requirements for the ERAS application.
Frequently Asked Questions
What do you look for in fellow candidates? We are looking for fellow candidates who have shown evidence of scholarship in internal medicine and endocrinology, are dedicated to carrying out Boston Medical Center's mission of providing consistently excellent and accessible health services to all in need of care regardless of status and ability to pay, and are interested in pursuing careers in academic endocrinology. Our fellow candidates should have excellent oral and written communication skills and should be meticulous in practice.
Do you accept J-1 visa? Yes
How many fellowship positions are there each year? Four
How many weeks of vacation do fellows get each year? Four weeks
Is a car required to travel between training sites? Fellows are able to travel to the different training site using public transportation.
Contact Information:
Latoya Moorer – GME Program Administrator
PHONE: (617) 414-5634
E-MAIL: Latoya.Moorer@bmc.org
Elizabeth Pearce, MD – Fellowship Program Director
E-MAIL: Elizabeth.Pearce@bmc.org
GME Office and Department of Medicine
For more information about the Boston Medical Center Graduate Medical Education (GME) office, click here. This website provides helpful information on topics such as salary and benefits and our efforts towards diversity and inclusion.
For more information about the Boston University Department of Medicine, click here.
Living in Massachusetts
The Boston area offers its residents a high quality of living. Faculty and fellows live in both city and suburban neighborhoods and have access to excellent options for school and higher education. While there is subsidized parking for those who drive their own vehicle, many choose to use the well-connected public transportation system. Boston Medical Center is within five miles of Logan International Airport and North and South Stations which are major bus and train terminals.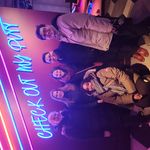 For leisure, there is much to explore and experience. The region's cultural diversity is reflected in the cuisine – Italian food in North End, Armenian food in Watertown, Cantonese food in Chinatown and Caribbean food in Jamaica Plain, just to name a few. New England is the home several major professional sports teams and their ardent fans. For the outdoor enthusiasts, there is easy access to many beaches, hiking trails and ski slopes. Boston's location makes a weekend getaway to Acadia National Park, Cape Cod or New York all possible.