The Nutrition and Metabolic Disease Fellowship program at Boston University Chobanian & Avedisian School of Medicine is one of the few programs in the nation that offers training in both obesity management and clinical nutrition. The program offers outstanding training by distinguished leaders in the field, in a setting equipped with state-of-the-art diagnostic and treatment services encompassing the entire spectrum of nutritional disorders and weight management.
Please read more about our Nutrition and Weight Management Clinic here.
Our Obesity Medicine and Nutrition Fellowship Program was founded on the basis of our commitment and responsibility to educate and train future leaders in the field, and provide exemplary teaching and guidance. We offer not only the best training in clinical care but ample opportunities for research in this sub-specialty as well.
Fellows-in-training have the unique prospect of working within a multidisciplinary team comprised of clinicians, registered dietitians, behavioral therapists, and bariatric surgeons, in both the inpatient and outpatient setting.
Fellowship Goals
At the end of training, the fellow will be able to:
Evaluate the patient with obesity thoroughly.
Identify the spectrum of obesity disorders including secondary causes of obesity.
Determine appropriate treatment plan(s) for obesity management.
Properly educate patients on appropriate lifestyle changes.
Evaluate the nutritional state of patients and identify potential risks of complications.
Plan the appropriate nutrition support regimen.
Diagnose and treat complications related to nutrition support.
Provide pre-operative management for bariatric surgery patients.
Provide post-operative medical care including nutritional support.
Supervise residents and medical students.
Fellowship Curriculum
The Obesity Medicine and Nutrition Fellowship Program at Boston Medical Center/Boston University School of Medicine is a 12-month long comprehensive program, combining training in both the inpatient and outpatient setting. Fellow's education will cover a broad range of patients with a variety of medical needs, from the malnourished to the extremely obese. Inpatient nutrition support involves working closely with the Nutrition Support Team which is comprised of clinicians specialized in nutrition management, registered dietitians, pharmacists, and more. Various modalities of oral and enteral nutrition and proper usage of total parenteral nutrition, as well as management of nutrition-related complications will be taught. All consults will be supervised by the Nutrition Physician Specialist on service with feedback and education provided. The Nutrition Support Program is based on guidelines set forth by the American Society for Parenteral and Enteral Nutrition and American Society for Clinical Nutrition.
Experience with managing patients with overweight and obesity will be obtained predominantly in the outpatient setting located in the Nutrition and Weight Management Center, where both medical and surgical strategies to treat obese patients are offered, with an emphasis on lifestyle and behavioral changes. Fellows will also have the opportunity to learn body composition measurement, energy expenditure assessment, and nutrition evaluation.
Throughout the program, several research opportunities are available and fellows are expected to take an active role in attending and presenting at conferences, seminars, lectures, research presentations and rounds.
Eligibility Requirements
Completion of an ACGME-accredited 3-year internal medicine residency program.
Completion of the United States Medical Licensing Examination Parts I, II, III.
U.S. citizenship or permanent residency/green card (J1 considered only for truly exceptional applicants).
Massachusetts State medical license, which must be obtained in advance of start date.
Fellowship Application
Applicants are selected based on Curriculum Vitae, School transcripts, USMLE scores, three letters of recommendations, and a personal statement outlining your individual and unique interest in the fields of Obesity and Clinical Nutrition including how you plan to contribute to further advance these fields. The standard application form is available at the Obesity Medicine Fellowship Council website.
Applicants can send Standard Application and required documents to Latoya Moorer latoya.moorer@bmc.org and Denise Wong, MD denise.wong@bmc.org. Letters of recommendation should be sent directly from the recommending individual.
Application Timeline
For Fellowship Beginning July 1, 2024:
July 17, 2023 to November 1, 2023 – Accepting applications
October and November – Reviewing applications
November  – Interviewing applicants
December – Offer Emails
July 1, 2024 – Beginning of Fellowship training
For further information, please contact: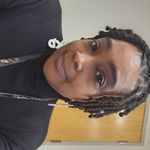 (Left to right)
Program Director:
Denise Wong, MD
E-Mail: denise.wong@bmc.org
Fellowship Program Coordinator:
Latoya Moorer
E-Mail: latoya.moorer@bmc.org

Current Fellow:
Nivedita Agarwal, MD
Medical School: Ross University School of Medicine
Residency: The Brooklyn Hospital Center Internal Medicine Residency