Diabetes Research
The diabetes research unit is composed of an interdisciplinary team engaged in basic, translational and clinical diabetes research. Research interests of our team include: diabetes types 1 and 2, atypical diabetes, MODY, inpatient diabetes management, and diabetes pathophysiology and the role of T cells. To learn about individual research interests, please click on the faculty member's name to be taken to their profile. You can also find a list of their publications there.
Our Research Team
Clinical Investigators
Sara Alexanian, MD
Katie Modzelewski, MD
Devin Steenkamp, MBChB
Catherine Sullivan, MD
Kathryn Fantasia, MD
Basic Science Investigators
Barbara Corkey, PhD
Jude Deeney, PhD
Hans Dooms, PhD
Research Support Staff
Özden Özkur Akinci – Research Study Coordinator
Zhihui Ju, MSPH – Research Study Coordinator
Current Studies (Now Recruiting!)

Do you have type 2 diabetes?
Do you want to:
• Take a more active role in managing your diabetes?
• Get regular expert medical care to ensure that your blood sugar is well-controlled?
• Receive free regular eye examinations to ensure optimal standard of care?
• Help others by contributing to medical research?
If so, why not take part in our clinical study? FOCUS is currently recruiting.
The FOCUS study: FOCUS is a clinical study looking into the long-term effect of a new medicine called "semaglutide" on diabetic eye disease in people with type 2 diabetes.
You may qualify to participate in FOCUS if you:
• Are over 18 years of age
• Have had type 2 diabetes for 10 years or more
• have high blood sugar levels
Participating in this study will not affect the care you receive at Boston Medical Center. To find out if you may qualify for this study, please take this brief screening questionnaire. If you have questions or would prefer to complete the screening questionnaire over the phone, please call Zhihui Ju at 617.414.2951 or send her an email here.
The ENDO (Endocrinology, Nutrition, and Diabetes Opportunities) Registry: We are currently creating a registry of interested individuals who would like to participate in research at Boston Medical Center or Boston University School of Medicine. The option to join the registry is voluntary. Joining will not affect the care you receive at Boston Medical Center. For more information, please read the ENDO Registry Consent Form. To enroll in the registry, please go to https://is.gd/ENDOregistry. If you have questions prior to enrolling, please email or call 617.414.2951 or 617.414.2935.
Estamos creando un registro de individuos interesados en participar en estudios de investigación en Boston Medical Center o Boston University School of Medicine. Participar en el registro es voluntario. Participar no afectará la atención recibida en Boston Medical Center. Para más información, por favor leer el formulario de consentimiento. Para inscribirse en el registro, por favor ingresar a https://is.gd/ENDOregistry_Spanish.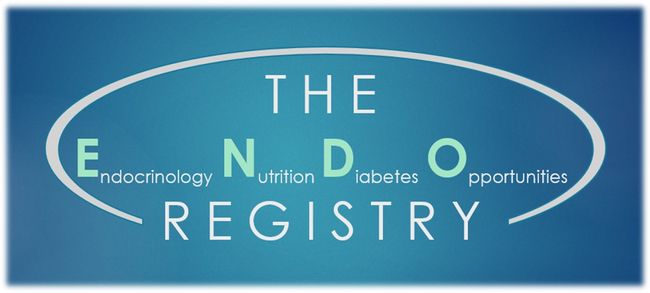 +++
Ongoing Studies (Closed to Enrollment)
Ongoing Research Studies
GAZELLE Trial (Mylan): If you are an adult between ages 18 and 65 living with type 1 diabetes you may be eligible to take part in the GAZELLE clinical research trial. This trial will look at an investigational fast-acting insulin to see if it works as effectively as an existing fast-acting insulin already being used to treat diabetes. Trial-related medications, procedures, equipment and supplies will be provided at no cost; health insurance is not required to participate.
SWITCH PRO (Novo Nordisk): This clinical trial is comparing the effect of insulin degludec and insulin glargine. Participants will first go through a 4-week screening and run-in period. If eligible to continue in the study, participants will be treated with insulin degludec (100 U/mL) and insulin glargine (100 U/mL) during two different periods each of 18 weeks duration. Both medicines are approved for use in humans and available on the market. In order to evaluate  changes in blood sugar level over time while being treated with the two different insulins, participants will be asked to wear a small blood sugar sensor on the back of their upper arm 3 times during the study.

Past Research Studies (Click to Expand)
Patients and visitors: If you are interested in hearing about studies that you may be able to participate in, please consider enrolling in the ENDO Registry. Alternatively, you may also email or call 617.414-2935 or 617-414-2951 .