Jonathan Howland, PhD, MPA, MPH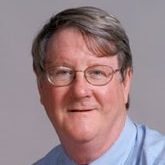 Title

Professor, Social and Behavioral Sciences
Director, Public Health and Injury Prevention Research Center
Senior Investigator, Public Health and Injury Prevention Research Center

Email
As the Director of Public Health and Injury Prevention Research, Dr. Howland oversees and guides the Emergency Department's Public Health research efforts focusing on harm and injury reduction, alcohol and substance abuse interventions, as well as overall public health policy as a preventative measure.
As Senior Investigator, Dr. Howland spearheads all Public Health collaborations across New England Institutions studying injury prevention and oversees public health research efforts in the emergency department at BMC.  Dr. Howland's research has been supported by grants from the NIH, CDC, DOD, DHHS, and RWJ.  His areas of research interests include:
falls among the elderly
prevention of sexually transmitted infections in high-risk populations
reduction of human error in safety-sensitive systems
low-dose and residual alcohol effects on occupational and neurocognitive performance
the relative effects of caffeinated vs. non-caffeinated alcoholic beverages on risk-taking behaviors among adolescents and young adults
Dr. Howland graduated Northeastern University 1976 with an MPA, Boston University School of Public Health (BUSPH) 1984 with an MPH in epidemiology and received his Ph.D. in 1986 in Health Policy.