Eric DeVries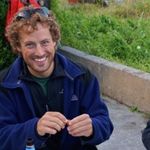 Title

Resident – Class of 2019

Email
Hometown: Grand Rapids, MI
Medical School: Michigan State University School of Human Medicine
Previous Lives: amateur brewery connoisseur, camp counselor, golf course landscaper, garbage collector.
Interests/Hobbies: Mountains, ocean, travel, experience new things.
5-year plan: Become a great EM doc. Graduate. Spend some time in Honduras and down in the Keys.
If he wasn't a doctor, he would be: Scuba diving. Dreaming of being an astronaut.
Favorite sports teams: Michigan Wolverines
Favorite place to visit: Grassy Key, FL
Favorite Movies: Lord of the Rings.