My Wellbeing Plan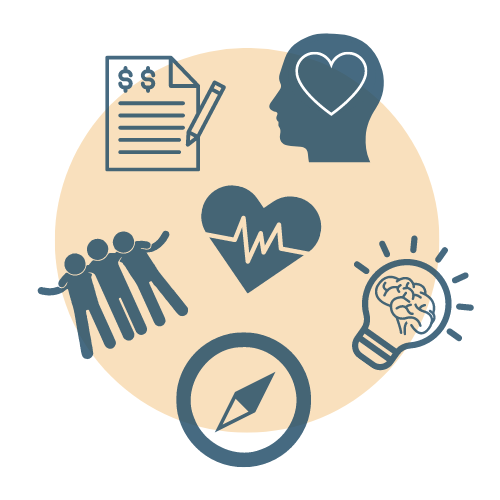 BOOK YOUR 15-MINUTE WELLNESS CHECK-IN HERE
View "My Wellbeing Plan" Brochure
What is My Wellbeing Plan?
A 15-minute confidential, voluntary Wellness Check-In for students to (1) set a goal on one dimension of their wellbeing (2) create an evidence-based action plan and (3) find a resource relating to their goal.
What can I expect?
Students can meet one-on-one with Tiffany Wong, SAO Wellbeing Coordinator, to evaluate their overall wellbeing using a red, yellow, green rating system and subsequently form a goal. They will create an action plan by identifying what they will do, when, where, how, and potential barriers. Finally, all resources relating to their goal will be outlined to them using handouts and QR codes when available. The student will be given the opportunity to book their next 6-month appointment.
Why is it important?
This program allows students to identify and learn how to nurture healthy behaviors early on in medical school around physical, emotional, financial, intellectual, community and values wellbeing. As a result, this can have a lasting impact for building resiliency, improving quality of life, and decreasing burnout throughout medical school and beyond.
Questions? Contact Tiffany tswong@bu.edu