Thanh N. Nguyen, MD FRCPc FSVIN FAHA
Professor, Neurology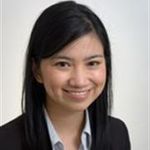 75 E. Newton St Collamore Building
Biography
Thanh Nguyen, MD, FRCP, FSVIN, FAHA is the Director of Interventional Neurology/ Neuroradiology at Boston Medical Center (BMC) and Professor of Neurology, Neurosurgery and Radiology at Chobanian and Avedisian School of Medicine (BUSM). She is President of the Society of Vascular and Interventional Neurology (SVIN), the first woman in its 15-year history.
After receiving her medical degree from McGill University Faculty of Medicine in Canada, Dr. Nguyen performed her neurology residency at Massachusetts General Hospital and Brigham and Women's Hospital in Boston. Following her fellowship in vascular neurology and neurocritical care at Massachusetts General Hospital, she completed a fellowship in interventional neuroradiology (INR) involving more than 1,000 INR procedures at Centre Hospitalier de l'Universite de Montreal with the internationally renowned experts Jean Raymond and others. She has now been involved in a total of more than 3,000 INR procedures, including more than 500 brain aneurysm interventions (coilings / flow diversion) and 400 acute stroke interventions.
Dr. Nguyen's clinical and research interests include acute endovascular therapies for stroke, brain aneurysm coiling and flow diversion. She is Principal Investigator of the CLEAR (CT for Late EndovasculAr Reperfusion) study, the primary results published in JAMA Neurology. She co-led a global study with Dr. Nogueira to evaluate the impact of the COVID-19 pandemic on stroke, mechanical thrombectomy and subarachnoid hemorrhage care.
Other clinical interests include neurocritical care, diagnostic and therapeutic treatment of pulsatile tinnitus, pre-operative embolization for head and neck tumors, carotid and intracranial stenting, subarachnoid hemorrhage, spinal vascular interventions, traumatic carotid and vertebral dissection, subdural hematoma embolization, vertebroplasty and kyphoplasty for acute spinal fractures.
Dr. Nguyen has authored more than 330 peer-reviewed publications, contributed to national guideline statements and book chapters. She is a reviewer for the neuroendovascular section of 8 neuroscience journals and has made more than 100 presentations at scientific meetings on a national and international level. She serves as Associate Editor of Stroke.
She was elected board member of the Society of Vascular and Interventional Neurology (SVIN) in 2008, re-elected 2014-2017, Research Chair of the SVIN in 2013, and Secretary of the SVIN in 2019-2021. She was awarded Fellow of the SVIN (FSVIN) in 2012 based on her contributions to the field of Interventional Neurology. She was awarded Fellow of the AHA (FAHA) in 2018 and is the American Heart Association Board of Director for the Boston area 2018-2021.
She was awarded Boston Magazine Top Doctor in Neurology for 2017, 2019, 2020, Be Exceptional Award for Boston Medical Center in 2018, and SVIN Distinguished Service Award in 2018. She received the Neurology Golden Brain Attending Award for BU medical student teaching in 2019.
Other Positions
Associate Professor

,

Neuroradiology

,

Radiology

,

Boston University Chobanian & Avedisian School of Medicine
Education
McGill University

, MD

Marianopolis College

, DEC