Tara L. Moore, PhD
Associate Professor, Anatomy & Neurobiology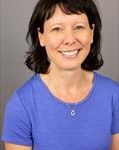 700 Albany St Ctr for Adv Biomed Res
Biography
My primary research focus is the assessment of cognitive and motor function impairments in our rhesus monkey models of cortical injury and aging and the underlying neurobiological basis for these impairments. In both models, we are also assessing the efficacy of an exciting new therapeutic, mesenchymal stromal cell derived extracellular vesicles (MSC-EVs), to reverse deficits in cognitive and motor function by decreasing neuroinflammation and myelin pathology.
Our model of cortical injury involves training monkeys on our tasks of fine motor function of the hand, neurosurgical lesion production in primary motor cortex, assessment of recovery of fine motor function and post-perfusion analysis of blood, CSF and brain and spinal cord tissue. This model is used to establish the rate and degree of recovery of function following cortical injury in the aged brain and to investigate the neurobiological basis for recovery. Further, we are assessing the efficacy of MSC-EVs as a restorative treatment to facilitate recovery of function following cortical injury. This work is being conducted in collaboration with researchers at the Henry Ford Health System and the University of Buffalo. To date, we have demonstrated that administration of MSC-EVs, facilitates a complete recovery of fine motor function in the first 3-4 weeks after injury. Further, MSC-EVs reduce injury-induced microglial neuroinflammation, neuronal excitotoxicity, synapse loss, oligodendrocyte damage and myelination deficits. Finally, a recent collaborative proteomic study using a GO analysis of Biological Processes showed that proteins from MSC-EVs are highly specific and involved in signaling pathways for cell-cell adhesion, cell proliferation, extracellular matrix organization, MAPK cascade, Wnt signaling, and small GTPase mediated signal transduction, some of which, play important neuritogenic and synaptogenic roles that could be involved in ameliorating injury-related neurodegeneration and hyperexcitability
In our aging study, we are administering MSC-EVs to aged monkeys following extensive cognitive assessment. After a period of 18 months of treatment, we re-assess the cognitive performance of the monkeys to determine whether the MSC-EVs have slowed or reversed age-related cognitive decline. We also acquire longitudinal MRIs and blood and CSF samples from these monkeys to quantify various biomarkers of inflammation and oxidative damage. Following completion of treatment and cognitive testing, brains will be harvested and analyze for treatment related changes in neuroinflammation and myelin pathology.
Other Positions
Associate Professor

,

Neurology

,

Boston University Chobanian & Avedisian School of Medicine

Graduate Faculty (Primary Mentor of Grad Students)

,

Boston University Chobanian & Avedisian School of Medicine, Graduate Medical Sciences
Education
Boston University School of Medicine

, PhD

Univ Calgary

, BA
Classes Taught
GMSFA715
GMSFA716
GMSFA718
GMSFA755
GMSFA760
GMSFA761
GMSFA804