Tara L. Moore, Ph.D.
Associate Professor
Director, MS Program in
Forensic Anthropology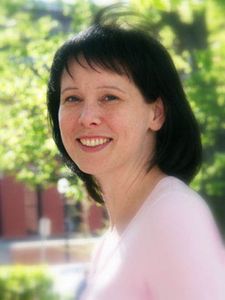 Phone: 617-638-4054
Fax: 617-638-4922
Email: tlmoore@bu.edu
Location: W-735, BUSM
Dr. Moore received her B.A. in psychology from the University of Calgary and her doctorate in Anatomy and Neurobiology from this department in 2000. She is currently a co-investigator in the Laboratory of Cognitive Neurobiology with Drs. Moss, Rosene and Killiany. This laboratory investigates the effects of aging and age-related disease on the structure and function of the cerebral cortex in non-human primates. Specifically, she is involved in the cognitive assessment of the non-human primates in studies of normal aging.  In addition, she and Dr. Rosene have developed a non-human primate model of cortical ischemia. This model uses young and middle aged animals to investigate the recovery and re-organization of the motor cortex following an ischemic injury and the efficacy of therapeutics to enhance the recovery of function.
Dr. Moore is the Director of the graduate program MS in Forensic Anthropology. This program is designed to train individuals in the theory, practice, and methods of biological and skeletal anthropology employed by forensic anthropologists in medicolegal death investigations. Dr. Moore has completed training in human remains recovery with the Federal Bureau of Invesitgation and participated in the development of the Biomedical Forensic Sciences and the Professional Studies in Applied Forensic Sciences & Criminal Investigation programs.
Dr. Moore teaches Human Anatomy and Osteology in the Forensic Anthropology program and Neurobiology of Aging in the department of Anatomy and Neurobiology.  Dr. Moore is also a member of the Department of Neurology.
Related Activities
Citizens' CSI Academy
An annual multi-week program that provides insight and hands-on training into the forensic sciences and their application to criminal investigations. Each week covers a new topic, demonstrates current practices and discusses the application of the scientific principles and the legal issues that they present. Sessions are held at Boston University's Outdoor Research Facility and the Holliston Police Department.
Most Recent Publications:
Moore TL, Schettler SP, Killiany RJ, Rosene DL and Moss MB (2012).  Impairment in Delayed Nonmatching to Sample Following Lesions of Dorsal Prefrontal Cortex.  Behavioral Neuroscience 126(6):772-780.

Moore, TL, Killiany, RJ, Pessina, MA, Moss, MB, Finklestein, SP, and Rosene, DL.  (2012). Recovery from ischemia in the middle-aged brain: a non-human primate model. Neurobiology of Aging, 33(3):e9-619.e24.
Moore, TL, Killiany, RJ, Pessina, MA., Moss, MB and Rosene, DL. (2010) Assessment of Motor Function of the Hand in Aged Rhesus Monkeys. Somatosensory and Motor Research, 27 (3): 121-30.
Minett, WJ, Moore, TL., Juhascik, MM, Nields, HM., and Hull, MJ. (2010). Concentrations of Opiates and Psychotropic Agents in Polydrug Overdoses: A Surprising Correlation Between Morphine and Anti-Depressants. Journal of Forensic Science. Journal of Forensic Sciences 55 (5): 1319-1325.
Moore, TL, Schettler, SP, Killiany, RJ, Moss, MB, and Rosene, DL. (2009). Effects on Executive Function Following Damage to the Prefrontal Cortex in the Rhesus Monkey. Behavioral Neuroscience, 123 (2): 231-41.
Moore, T.L., Killiany, R.J., Herndon, J.G., Rosene, D.L. and Moss, MB. (2006). Executive system dysfunction occurs as early as middle-age in the rhesus monkey.  Neurobiology of Aging;27(10):1484-93..
Moore, T.L., Killiany, R.J., Herndon, J.G., Rosene, D.L. and Moss, MB. (2005). A non-human primate test of abstraction and set shifting: an automated adaptation of the Wisconsin card sorting test.  Journal of Neuroscience Methods, 146 (2): 165-73.
Moore, T.L., Schettler, S.P., Herndon, H.G., Killiany, R.J., Moss, M.B. and Rosene, D.L. (2005). Cognitive impairment in aged rhesus monkeys Associated with monoamine receptors in the prefrontal cortex. Behavioral Brain Research, 160 (2); 208-221.