Simon Christopher Body, MBChB, MPH, FAHA
Professor, Anesthesiology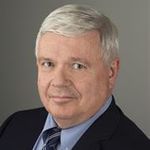 Biography
Dr. Body completed his residency and fellowship training in New Zealand. After nearly 30 years of experience at Brigham and Women's and Beth Israel Hospitals, Dr. Body joined BU School of Medicine in 2020. His clinical expertise is in adult cardiac and thoracic anesthesia.
In 2000, Dr. Body initiated and led a program of examining the genetic influences upon adverse clinical outcomes after coronary artery bypass graft (CABG) surgery. Along with his co-investigators at BWH (Dr. J. Daniel Muehlschlegel), he collected over 2200 patients who had undergone primary CABG as the substrate for this research. Dr. Body and his colleagues are examining the role of variation in candidate genes and their phenotypic expression on adverse postoperative outcomes, specifically atrial fibrillation.
The other major focus of Dr. Body's research is the genetic causes of bicuspid aortic valve (BAV) disease and its and its consequences – calcific aortic valve disease and aortic aneurysm. Along with his colleagues at US, Canadian and European institutions he has led the International BAV Consortium which has collected over 2,500 patients with a bicuspid aortic valve. His own cohort has over 1,700 BAV patients. These cohorts along with those of the GenTAC program and others from collaborating Investigators are currently being used to determine these genetic causes of BAV. Dr. Body is a member of the GenTAC Alliance and Vice Chair of its Basic Science Working Group.
Dr. Body has published more 220 papers, several book chapter and has been almost continuously funded by the NIH, AHA and other organizations since 2001. He has extensive experience mentoring clinical and research residents, fellows and staff.