Nicholas A. Crossland, DVM, DACVP
Assistant Professor, Pathology & Laboratory Medicine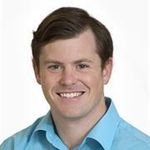 Biography
Dr. Crossland is a board certified Veterinary Anatomic Pathologist. He shares a dual appointment as an Assistant Professor in the Department of Pathology and Laboratory Medicine at Chobanian and Avedisian School of Medicine and an Investigator at the NEIDL where he directs the NEIDL Comparative Pathology Laboratory (NCPL).
His lab aims to elucidate pathogen-host interactions of highly pathogenic microbes. His lab complements classic pathology approaches with cutting edge technologies such as high throughput tissue staining, spatial transcriptomics and quantitative image analysis. This approach enables the discovery of biological pathways driving and preventing disease. At the translational level, we use our expertise to evaluate the efficacy of medical counter measures with the ultimate goal of alleviating and preventing human suffering.
His lab mentors both MS and PhD students that have their sites on pursuing a career in translational research. He is actively exploring collaborative opportunities with other BUMC faculty members to push the outputs achieved from tissue based assays to drive discovery and enhance our understanding of host-pathogen interactions.
Other Positions
Faculty

,

National Emerging Infectious Disease Lab

,

Boston University

Graduate Faculty (Primary Mentor of Grad Students)

,

Boston University Chobanian & Avedisian School of Medicine, Graduate Medical Sciences
Education
Kansas State University

, DVM

Kansas State University

, BS