Jorge Villafuerte, MD
Assistant Professor, Orthopaedic Surgery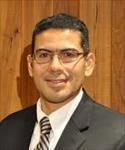 Biography
Dr. Villafuerte received his MD from the Universidad de Costa Rica and completed his residency specializing in orthopedics. Later he participated in several fellowship around the world including:
-Leg lengthening and limb reconstruction through Sheffield University at Northern General Hospital NHS, Sheffield UK;
-Hand and upper extremity surgery through Tufts University at New England Medical Center and New England Baptist Hospital;
-Sports Medicine, Trauma, joint replacement and orthopedic Oncology through Harvard Medical School at the Brigham and Women's Hospital, Massachusetts General Hospital, Beth Israel Deaconess Medical Center and Boston Children's Hospital.
After obtaining his Full Medical License in Massachusetts, he joined the VA Boston Healthcare System, where he has been serving as an attending for more than 8 years, proudly given the highest care possible to the US Veteran population. Dr. Villafuerte also serves as a teaching faculty for Orthopedic residents from Boston University and Harvard Medical School. He was awarded the 2014 Resident Teaching award from the Boston University Orthopedic Residents for his commitment to teaching. In august 2013 he was certified by the American Board of Orthopedic Surgery.
His areas of expertise include: joint replacement; primary and revision surgery at the shoulder, hip, knee and elbow; treatment of bone and soft tissue tumors; periprostetic fractures; and trauma surgery.
Other Positions
VA Boston Healthcare System
Education
Universidad de Costa Rica

, MD