John Bernardo, MD
Professor, Medicine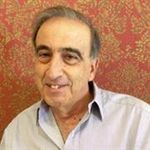 72 E. Concord St Housman (R)
Biography
Research interests include:
Basic Science Research: Control of Phagocyte Function and novel applications of Flow Cytometry/kinetic flow imaging.
Translational-Clinical Research: Tuberculosis: diagnostics; treatment; community-based prevention; education; policy
Clinical interests include:
-Tuberculosis
-Allergy
-Clinical/Research Activities:
Dr. Bernardo is Professor of Medicine at Chobanian and Avedisian School of Medicine. He attends on the pulmonary consult service and critical care unit at Boston Medical Center. He is active in local and national TB programmatic activities, including: National Tuberculosis Controllers' Association where he has served as Executive Committee President from 2002 to the present. Dr. Bernardo is also an active member of the Advisory Committee on the Elimination of Tuberculosis (ACET; NTCA) and the Association of Public Health Laboratories Task Force on the Future of TB Laboratory Services. Dr. Bernardo is a co-investigator at the Northeast Tuberculosis Regional Training and Medical Consultation Center (CDC), and a TB Control Officer, Massachusetts Department of Public Health, Div of TB Prevention and Control. He is a Principal Investigator at the Boston University site, TB Trials Consortium and co-Principal Investigator, Massachusetts DPH site, TB Epidemiologic Studies Consortium;.
Outside of Boston Medical Center, Dr. Bernardo is a Pulmonary/TB Physician for Boston's Health Care for the Homeless, Inc., with a weekly, full-service, evening TB Clinic at Pine Street Inn shelter, where Claire Murphy, RN, NP, and Dr Bernardo provide specialty care to persons with TB infection and disease.
Dr. Bernardo's basic research interests include basic studies of the control of the phagovacuolar environment (human neutrophils and monomuclear phagocytes) using kinetic flow cytometry and novel flow cytometric techniques (NHLBI support), in collaboration with Elizabeth Simons, Ph.D., Professor of Biochemistry. For more details, please see our webpage of TB/HIV Basic Science Research.
Other Positions
Research Professor

,

Biochemistry & Cell Biology

,

Boston University Chobanian & Avedisian School of Medicine

Member

,

Pulmonary Center

,

Boston University
Education
University of Illinois

, MD

University of Illinois

, BS